Fence story by August Wilson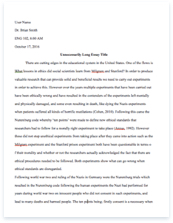 The whole doc is available only for registered users
Pages: 3
Word count: 711
Category: crime
A limited time offer! Get a custom sample essay written according to your requirements urgent 3h delivery guaranteed
Order Now
Throughout history, there have been people that have a large amount of good and bad things about them; but whether these people are judged as flawed heroes or villains has always been a tough question to answer. In the story, Fences, written by August Wilson was written during the time period between the 1930s to the 1950s. Our main character, Troy Maxson, has a lot of things going for him throughout the story and some of which he does not know how to react to correctly. At the end of the play, Troy Maxson dies and is sent to the gates of heaven where he is judges as a villain because it is clearly shown throughout the play that his cons more than double his pros in his life.
To show that Troy Maxson was a villain from the beginning, at the beginning of his life during his teens and 20s he turned to crime and theft for money. Troy states "Messed around there and went from bad to worse. Started stealing. First it was food. Then I figured, hell, If I steal money I can buy some food. Buy me some shoes too! This quote clearly states that Troy turned to theft instead of trying to do the right thing and find a job. Troy also informs us that he was arrested for robbing and murdering a man. Both the action and the quote stated above is clearly enough to judge Troy and state that he is evidently a villain and also a convicted criminal.
In addition to Troy Maxson being a convicted criminal, he is also a villain for a villain like figure for being unfaithful to his wife. Troy says that he was unfaithful to Rose because "I can sit up in her house and laugh. As you can tell for yourself, Troys reason is completely ridiculous and he is simply using it to try and hide the fact that he is a villain and is just naturally unfaithful to people. Also to add to the fact that he is unfaithful, Troy has had kids with three different women. This simply proves the fact that he is an unfaithful villain.
Finally to prove Troy as the villain he really is, Troy shows / has no love for his sons Cory or Lyons. Throughout the play, every time either of these boys comes into the scene, he always says negative things about them, even if they have done something good. "You was in the neighborhood alright, nigger. You telling the truth there. You was in the neighborhood cause its my payday. States Troy in Act one scene one, assuming from the beginning that all Lyons wants from Troy is money and nothing else. If Troy was more of a loving father, he might offer him to come inside, or give him some money regardless of whether he needed it or not. Instead, Troy proves himself to be the unloving father he is and gives Lyons an extremely hard time and is constantly saying negative remarks about him. Troy not only treats Lyons without any love, but he also treats Cory even worse than Lyons, bringing it to more of a physical kind of confrontation. Towards the end of the play in Act two scene one, Troy is hurting Rose, so Cory steps in and pushes Troy and Troy goes after Cory. The scuffle does not get serious, but this simply shows that Troy has no love for his son at all and simply sees him as another person or a "responsibility in the world.
In conclusion, as shown above Troy Maxson has done more than enough to be considered a villain or even a criminal. Troy has gone from being a stealing convicted criminal, to an unfaithful, unloving father. Also as shown throughout the play, Troy is not a nice person to any of the characters in the play besides Bono and occasionally Rose. Although a small fact, this is yet another trait proving him to be a villain. There have been many villains throughout the history of literature that are questioned if they are judged correctly, Troy Maxson is just yet another one of these characters, except we know he is a villain.
Related Topics