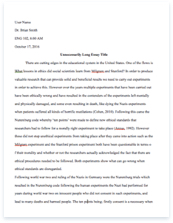 The whole doc is available only for registered users
Pages: 3
Word count: 721
Category:
A limited time offer! Get a custom sample essay written according to your requirements urgent 3h delivery guaranteed
Order Now
In her novel, Fasting, Feasting, Anita Desai eventually accomplishes what many writers attempt and then fail to achieve. She uses light touch, simple language, uncomplicated structure, but at the same time addresses some very big issues and makes a point. Uma and Arun are children of Mamapapa, the apparently indivisible common identity that parents present. These parents, however, are not at all alike. Mama is protective, perhaps selfish, and not a little indolent.
Papa is a parsimonious control freak who locks away the telephone because someone might use it. But they are at least together. Their relationship has survived, despite the long wait for a son, and their disappointment at his disability. Uma and Arun also have a sister, Aruna. She is bright and pretty, but in her own way she is also disabled, because she is a woman. Arun's disability is visible, but Aruna's exists because of the her society's preconceptions about women. Uma is not pretty, nor is she academic. She wears thick glasses and has fits.
And so in the middle class society the family inhabits, Uma can pursue only two possible roles. Either she can be married off, or she can become a labourer, a near slave for the family. The former, of course, is the same as the latter. Only the location is different. For Uma marriage doesn't happen. It does, but it fails before it starts, since the groom was already married and merely wanted to collect another dowry. The arranged marriages of both Uma's sister and her cousin also fail. Initially well starred, both end tragically.
The first part of Fasting, Feasting suggests a domestic drama, a faintly comic family trying to cope with their own cultural minority status within India's vastness. It takes awhile for the tragic elements of the story to surface. But when they do, they also disappoint, because only the two disabled characters, Uma and Arun, eventually display any honesty or compassion, everyone else being merely selfish, even those who kill themselves to end the pain. For women, it seems, even achievement is nothing but an asset to assist their trade.
When offered a place at Oxford, a girl's duty precludes acceptance and necessity frames the letter as evidence of her greater eligibility. So what seemed to be a pleasant family tale of the idiosyncrasies of culture becomes a tragedy, and a tragedy for all women. Ugly, unmemorable Uma is the only apparent survivor, and that only because she is not even a competitor. She exists on the scraps of life she is allowed. But what of Arun, the disabled boy? Well he is quite a bright lad. He goes to university in the USA, and to an institution with status in Massachusetts.
But what is he to do in the holidays when the college is closed? We can't afford to bring his all the way home, concludes parsimonious Papa. So Arun lodges with the Pattons, an all-American nuclear family, an American Dream of sorts, mum, dad, two kids, one of each. But Dad is a laconic type. A beer from the fridge keeps him quiet. The son has all kinds of ambitions, and yet none that are realistic. Mom is an emotional wreck. She years for something in her confusion, but has not idea what it might be.
And her daughter is bulimic. Happy families. So through Arun's eyes, and to some extent as a result of his culturally challenging presence, Anita Desai presents a picture of middle class American life that is utterly dysfunctional. But it is again the women who are most deeply affected. Mom does all the shopping and cooking to feed the unappreciative men and the daughter who cannot eat. She fantasises about Arun's cultural authenticity, sees in him qualities for which she yearns. The daughter is a complete head case.
She is fat wanting to be thin, eating to fast, stuffing sweets until she vomits, perhaps a slave to a male-generated concept of female perfection. And Arun witnesses all of this. Eventually, in his deformity, he is the only presence that is not self-obsessed. The title is important. Fasting, Feasting presents apparent opposites, two contrasting, if imbalanced scenarios, India and the USA. It offers two deformed observers, Uma and Arun. It unpicks two contrasting cultures and finds that women are slaves in both. The opposites are thus ultimately similar, hardly opposed.
Related Topics