Fashion Channel Case Study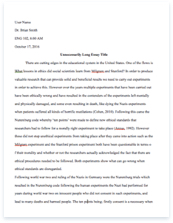 The whole doc is available only for registered users
A limited time offer! Get a custom sample essay written according to your requirements urgent 3h delivery guaranteed
Order Now
The Fashion Channel is a cable channel whose programming is dedicated entirely to fashion and related programming. As a business, we can think of TFC as having two products to offer because TFC has two main revenue streams. In the first revenue stream, TFC offers programming content to cable companies and other television distribution channels. These cable distributors pay fees to TFC so that they can add TFC programming to their channel line up. For every cable subscriber who had TFC in their subscription lineup, TFC would earn $1.00 annually from the subscriber's cable supplier. This fee is the same irrelevant of how much time the individual subscriber spends watching TFC. For TFC to keep their cable operators and affiliates, they need to provide quality programming and a steady viewer base. Cable operators would routinely drop from their lineups channels which had very few viewers.
The other revenue stream is through advertising. In this case, the clientele for TFC would be companies who may be interested in placing their advertisements in TFC programming. Advertisers would purchase ad spots of 30 or 60 seconds in length. What this clientele are looking for are two things, a wide viewer base and a viewer base which is receptive to their products. To appeal to advertisers, TFC would have to increase its viewer base and attract more viewers desired by marketers. Such viewers would include high income and young demographics. In the case of TFC, the most valued demographic would be 18-34 year old women as these are the target demographic of their advertisers.
If I were in Dana Wheeler's position, I would recommend targeting both fashionistas and planners/shoppers as the company's future strategy. Doing so would establish the TFC brand as the channel for fashion conscious viewers as well as ensuring a wide viewer base. Having broad based distribution would do no good for TFC seeing as how single fashion oriented programs on general interest channels are already eroding TFC's hold on the market. TFC has to have the high brow appeal associated with fashion for it to be recognized as the channel to watch for fashion programming. If TFC would pursue broad appeal, more fashionistas – who constitute the high value demographic desired by advertisers – would switch to CNN or Lifetime for their fashion programming.
However, while fashionistas are the high valued demographics, their numbers are too low to ensure a guaranteed viewer base for TFC. Going after fashionistas solely would alienate the rest of the market base. The low numbers of fashionistas would also make it hard for TFC to break even by solely targeting their demographic. By targeting fashionistas and shoppers/planners, TFC can maintain its brand leadership while carving out a broader niche for itself. This would benefit TFC in the long run as this strategy would help solidify its lead as the fashion channel. It would be the channel for bleeding edge fashionistas. It would also be the channel for non-fashionistas which comprise the majority of TV viewers to gain insight into how they can add a little fashion and glamour into their lives.
From the worksheets, the immediacy of action was apparent as the base gross margin and net income for 2007 was lower than that for 2006 due to the incurred advertising expenses. All the scenarios resulted in a net increase for TFC net income over the 2007 base. It was broad based distribution which had the smallest net increase, barely breaking over the 2006 net income. With broad based distribution, the gross margins were actually lower than for 2006, dropping to 29% from 30%. Of all the scenarios, the focus on fashionistas and planners/shoppers was the most profitable, resulting in an 80% increase in profit over 2006. This translates to a 9% increase in gross margin to 39%. From this, we see that our proposed marketing strategy translates to the best financial results. The completed Excel worksheet is included below.
Exhibit 4: Ad Revenue Calculator
Ad Revenue Calculator
Current
2007 Base
Scenario 1
Scenario 2
Scenario 3
TV HH
110,000,000
110,000,000
110,000,000
110,000,000
110,000,000
Average Rating
1.0%
1
1.2%
0.8%
1.2%
Average Viewers (Thousand)
1100
1100
1320
880
1320
Average CPM*
$2.00
2
$1.80
$3.50
$2.50
Average Revenue/Ad Minute**
$2,200
$2,200
$2,376
$3,080
$3,300
Ad Minutes/Week
2016
2016
2016
2016
2016
Weeks/Year
52
52
52
52
52
Ad Revenue/Year
$230,630,400
$230,630,400
$249,080,832
$322,882,560
$345,945,600
Incremental Programming Expense
0
0
15000000
20000000
* Revenue/Thousand Viewers
** Calculated by multiplying Average Viewers by Average CPM
2006 Actual
2007  Base
Scenario 1
Scenario 2
Scenario 3
Exhibit 5: Financials
Revenue
Ad Sales
$230,630,400
230630400
249080832
322882560
345945600
Affiliate Fees
$80,000,000
$81,600,000
$81,600,000
$81,600,000
$81,600,000
Total Revenue
$310,630,400
$312,230,400
$330,680,832
$404,482,560
$427,545,600
Expenses
Cost of Operations
$70,000,000
$72,100,000
$72,100,000
$72,100,000
$72,100,000
Cost of Programming
$55,000,000
55000000
55000000
70000000
75000000
Ad Sales Commissions
$6,918,912
6918912
7472424.96
9686476.8
10378368
Marketing & Advertising
$45,000,000
60000000
60000000
60000000
60000000
SGA
$40,000,000
$41,200,000
$41,200,000
$41,200,000
$41,200,000
Total Expense
$216,918,912
$235,218,912
$235,772,425
$252,986,477
$258,678,368
Net Income
$93,711,488
$77,011,488
$94,908,407
$151,496,083
$168,867,232
Margin
30%
25%
29%
37%
39%
Looking at the consumer and market data, Dana should focus on the importance of these market clusters on the long term strategy of TFC. Fashionistas, while being the smallest market demographic in terms of size have the most desirability for advertisers due to their behavior. Their attitudes towards anticipating trends and shopping make them a crucial market to keep. By developing the loyalty of this core group, TFC can position itself to become the Vogue or Elle of television. Both publications, while having a high market demographic have wide appeal as it has become the de facto standard for fashion publication. Fashion is all about fashion. Non-fashionistas will always follow in the footsteps of the few fashionistas. By going after and keeping fashionistas, TFC will also attract other demographics who may have a passing interest or need for fashion programming.
Planners and shoppers are also a desirable market for TFC advertisers because they will go to TFC to specifically seek out tips and guides on their purchasing choices. These are consumers specifically looking out to be told how to spend their money. TFC can target these viewers by crafting television shows which can cater directly to their needs.
Bibliography
Bradford and Duncan, Simplified Strategic Planning,(Chandler House, 2000)
Stahl. (June 1, 2007) The Fashion Channel. Brief Cases. Harvard Business Publishing
F. Lusch and V. N. Lusch,Principles of Marketing, (Kent Publishing, 1987)
Related Topics