Fair and foul beyond the myths and paradoxes of sport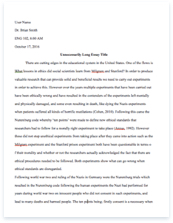 The whole doc is available only for registered users
A limited time offer! Get a custom sample essay written according to your requirements urgent 3h delivery guaranteed
Order Now
Upward social mobility can be regarded as the process that one takes to reach various life aspects. In relation to this Americans in this case believes that sport is one of the probable ways to go upward social mobility. The notion is based on the general opinion that, both men and boys and women and girls (rarely) from the poor rural and urban setups regardless of their race make their in fame and financial empowerment through sport success. To get the clear picture of the above statement it would be worth to take into account of the various myths that make up the above opinion as illustrated below.
According toEitzen (1999)sports can be an avenue to a free education. The athletes who perform exemplary in high schools are bound to get college sponsorship; the logic behind this is that only few athletes form high school can receive such a privilege. Having another glimpse on football as a sport, then number of the active performers is about 3,581 for the case of Colorado but there are only 85 positions to be occupied in terms of scholarships. The major hindrance to this is the issue of underfunding of the sporting activities. The second myth is that sport can lead to college degree. Those who made it to in the US are bound to earn a great fortune by totalling the number of years that they can be active in the employment market as compared those who did not make it to graduation. To move upward in social mobility it is vital for one to have a college degree(Eitzen, pg 306).
The number of professional players who have managed to make it to graduation is low. Statistics have it that only about 45% and 39% of the African American football and basketballs players were able to graduate respectively, as compared to a percentage of 56 of the entire student body. The main explanation of them not graduating is that of not being able to overcome the challenges that face them in their field of professionalism for instance, the recruitment is only based on their sporting prowess rather than their academics abilities, they spend much of their time in the sporting arena even during the off-seasons (Eitzen, pg 306).
Thirdly, a sports career is probable is considered a myth. Making a career out of sporting is difficult due to the stiff competition that is associated with the industry. Many believe that they can make a living through playing football, basketball and baseball among other sporting activities. Most Americans believe that they can make a living through sports that is sport can be used to do away with poverty. Those who come from poor families are encouraged to work hard to become great sportsmen for economic and social gain. It is also a myth to regard sport can help them secure their future. Regarding to the salaries that is being earned by the sportsmen cannot be enough to investment, hence trusting this as a way of securing their future becomes a nightmare (Eitzen, pg 307)
Despite the above discussed myths there those Athletes who have surpassed the notions. Getting education forWade Davis was not a big challenge as his family was capable of that. Wade Davis an NBA player comes from a rich family that helped him to climb up the social mobility ladder. Through his hardworking and good financial skills he had managed to set up financial literacy institution from his degree that he had earned. Through this initiative he is able to secure his lifelong financial security and also facilitate the financial life of other people. He has realized self-actualization in the social field through his noble inspiration.
There are various areas where social mobility can be achieved for instance in the political arena. Many political aspirants who have been successful in their political career have realized their impact in the life of other people. Through this they have been able to realize their social life improvement in the society for instance the USA president. Him as the president of USA he has been able to influence not only the lives of the Americans but also those of other people outside America. Bill Gates through his innovative skills in the field of technology, he has been recognized worldwide as a social elite and an economics too. Therefore, through science advancement an individual can be social recognized and given praise in their respective field of specialization.
Some of the current issues that are challenging the above mentioned myths include; the change in the curriculum designs, this has enabled many athletes in America to pursue degree programs during their spare times. Another challenge if the increased number of investors who are willing and ready to invest in both private and public sectors of sport, hence increasing the number of scholarship available to be assigned. These challenges have made the above myths to be viewed from a different perspective.
References
Eitzen, D. Stanley. Fair and foul beyond the myths and paradoxes of sport. Lanham, Md.: Rowman& Littlefield Publishers, 1999. Print.
Related Topics