Ever Wondered Why Basketball is One of The Most Popular Games in America?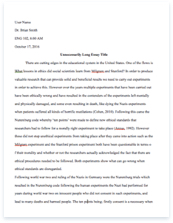 The whole doc is available only for registered users
A limited time offer! Get a custom sample essay written according to your requirements urgent 3h delivery guaranteed
Order Now
The fast paced action packed games are fantastic for anyone to watch. Want to know more about the GREATES SPORT ever created or the greatest teams and players to hit the courts then read ON!
History
Basketball is the love of many sports fans and even some people who don't like sports. This magnificent game was created by Dr James Naismith in Springfield Massachusetts in 1891. He was a Canadian PE teacher of Scottish ancestry. The first ever game was played with hoops made of fruit baskets pinned up about nine to ten foot high. Basketball is played in almost every country but there are not many countries where basketball is a popular sport, as in America. In America it is huge but unfortunately in Britain it in my opinion is a bit of a joke. Now some more on the American basketball the league in America is called the National Basketball Association (NBA) it is the biggest league in the entire world. With thirty teams conversely English basketball struggles to get ten teams. The NBA is where every basketball player dreams of playing.
"I have decided to do a section on why the NBA is better than the BBL (British Basketball League) as I am disappointed at the fact that Britain does not support basketball. I mean it is not just supporting a team it is also in schools because in schools I feel that they should treat it as they would treat football or rugby" The NBA is the basketball league with thirty teams and two hundred+ players. The NBA is not the best league in the world because of its size but because of its high standard of play and the electric atmosphere at basketball games. Teams scoring on average eighty points per sixty minute game which is astonishing that they can accomplish such a task while only being allowed five players on the court at any one time. Anyone who has played basketball will fully understand the skill and the immense stamina which is needed to compete in the NBA. The BBL has a low standard of basketball which is the reason why basketball players can only play part time as there is no money in the games as there is in any other sport even cricket. The BBL has just over ten teams and barely over a hundred players half of which are American. New rules have been created to stop as many Americans playing in the UK so hopefully the people of Britain will get a chance to compete in the BBL.
Favourite Teams
Now to my favourite teams – when I was younger I liked the La Lakers as they had astonishing players like Kobe Bryant and Shaquille O'Neil. La Lakers are one of the best teams in the USA they have won the playoffs three years in a row. The playoff title is title that every team desires to win and to win it three years in a row is somewhat unheard of in the world of basketball. The team that I now follow are Phoenix Suns once a formidable force in the NBA with one of the all time greats in basketball Charles Barkley. Who led them to the semi-finals of the playoffs. Phoenix had and has a few more greats such as Jason Kidd, Alan Marbury and Afreene Hardaway.
Favourite Players
There have been many players to walk the courts of the NBA but only an elite few have left their mark and will go down in the history books s the greatest players of all time. The most recognised of these players is Michael "air" Jordan some people have been known to call him Sir Michael. He led the Chicago Bull to many playoff championships. He also made defenders quiver in their boots with his phenomenal ability to dunk from the ball from places on the court which seem humanely impossible. Jordan is now forty and still going strong at the Washington Wizards. Charles Barkley was another of these greats but after leading Phoenix to the semi-finals of the playoffs his controversial nature began to send his image in Phoenix from great to nothing so they traded him in exchange for four players which shows how good he actually was. Michael Johnson (Magic Johnson) was a great player he played for Orlando Magic, which is where his nickname comes from. Sadly he caught HIV and was no longer allowed to play in the NBA as of the risk to the other players if he were to get cut.
Different Forms- Street Ball
Street ball one of the most fascinating forms of basketball, which is more enjoyable to watch than any other form of the beautiful game. You can play street ball anywhere. This form of the game is where you get to show off your skills while still trying to score as many points as you can in the time provided. Street balers are not professional basketball players but they do make money by betting on games. Some of the great Street Ballers are AO, Half man Half Amazing and Hot sauce these players have trained and practised all of their lives and possess such blistering skill and unbelievable hand speed it takes a while for you to understand how they perform such wonderful tricks. If you have heard of the unbeaten Harlem Globe Trotters these players are similar to them In their styles of play.
Clothing
Now on to clothing if you want to play Basketball you need basketball trainers as the sport involves so much jumping you will damage your knees and ankles. Basketball trainers are extremely stylish and they are very unique as they differ very much from the conventional trainer as they support your ankles and they contain pumps also they look better in my opinion. Basketball vest and shorts are required if you want to look good. Hip Hop clothing such as ECKO and Sean John which are very nice and significantly attractive can also be associated with Basketball if you are looking for a good basketball make And 1 is one of the best and the style of clothing is rather fashionable and appealing.
In conclusion I hope that by reading this it will encourage you to get involved in basketball and maybe even get behind an English basketball team to try and make the BBL as large as the NBA. If you already play basketball I hope that you will encourage others to start playing so there is just as many basketballers as the is footballers and as a final point encourage the teachers to make basketball clubs if they do not have them. My goal to make basketball as big as any other sport can be achieved.
Related Topics