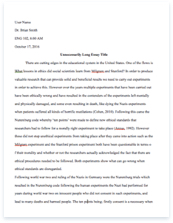 The whole doc is available only for registered users
A limited time offer! Get a custom sample essay written according to your requirements urgent 3h delivery guaranteed
Order Now
In competitive business environment of today and the complex function-needs for goods, product variety is becoming more important. Electrolux AB operates as the largest appliance manufacturer in the world with customers in more than 150 countries. The company manufactures a variety of household appliances including refrigerators, washing machines, dishwashers, ovens, vacuum cleaners. Electrolux's brand arsenal includes its namesake, along with Eureka, AEG, Frigidaire, and Kelvinator, among others. In 2001, the firm held the leading market position in North America, Europe, Latin America, and Australia. To further understand the company, we analyzed Electrolux vision about the development of sustainability. Electrolux can make a positive contribution to sustainable development both through improving operations efficiency and product design.
They offer a full range of household appliances to customers. The company continually works to reduce energy consumption from products and emissions from factories; they also work to ensure that employees and business partners are treated fairly. In order to reduce the cost of manufacturing products, Electrolux has been transferring more than half of its manufacturing to low-cost countries. Especially, Electrolux has goals specific on creating sustainability: corporate restructuring, climate change, sound business practices, and responsible sourcing. Moreover, based on the SWOT analysis of Electrolux, it provides us some helpful information about matching the firm's resources and capabilities to the competitive environment in which it operates. Concrete SWOT analysis is as follows:
According to an analysis done through the building blocks approach, in management aspect and operation aspect, Electrolux should overcome their insufficiencies and improve their development advantages. Firstly, in order to enhance efficiency, the management of Electrolux should focus on creating more efficient products, increasing its ability to meet the various efficiency demands of the international market and cater to consumer preferences. Furthermore, the firm should continue to research and develop new technologies that can improve the quality of product. Also, Electrolux should dare to innovate more, not only with manufacturing technology, but also with market positioning and creating product value for consumers. In particular, the company should continue to create value differentiation between its premium and sub-brands, and improve the ability to integrate new production methods into a variety of household products. In addition, due to the weak response and knowledge of premium brands, Electrolux should improve consumer awareness of premium brands and increase sales at the same time.
Related Topics