Do You Think Tourism Is a Useful Industry in Srilanka?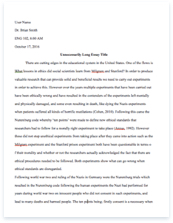 The whole doc is available only for registered users
A limited time offer! Get a custom sample essay written according to your requirements urgent 3h delivery guaranteed
Order Now
In order to understand present context of Economy and which is the useful industry to Srilanka, its better to analyze the Industries from History.
1. From History, wet rice was the main Industry supported by Kings and Local community leaders .
2. In the thirteenth century, civilization on the wet zone became decline and Cinnamon and other spices which were valuable in European market became important . This happened when Europeans, first the Portuguese then Dutch established control over the areas of the island.
3. Commercial Agriculture came to lead and dominate the industry during British period from 1796 to 1948 .
4. Extensive coffee plantations were established in mid nineteenth century and this was failed due a leave disease. But, important commercial crops like Tea, Rubber and coconut replaced the Coffee. Even though wet rice cultivation was there parallel , Srilanka started to important one-half of the rice needed during late nineteenth and early Twentieth centuries . This is due to the allocation of land and labor to commercial crops.
From 1950 to 1977 Srilankan Government imposed strict regulations to control import and focus on expanding state sector on transportation and Manufacturing sector. Because of the Government policies and Huge project like "Mahaweli" economy was boosting during the period of 1977 to 1980. In 1986 Textile surpasses Tea fr the first time as the single large export.
From 1980 to now there were many changes happened due to continuing Internal Conflict in North and East of Srilanka as well as International interest in Srilanka. Srilanka was utilizing it's full focus on fighting against the "Fighting groups" while adjusting the international changes according to situations.
Do you think Tourism is a useful industry in Srilanka ? Why ?
Yes.
Present Economy and Sectors
After ending the three decades war in North and East part of Srilanka, Government is promoting economy through various directions. Present Government understood International dynamics and adopt it's Economical condition by keeping Food security through Home and village level gardening , developing Road systems to link all isolated villages in national network and giving priority to Tourism and It related opportunities like BPO and similar services. This decision to get ready for the next economic shift Is seen as a very important step in Srilankan history. Government's " Mahintha Chinthadnaya" is a base document which clearly define each citizen's and department's role in preparation of this country to catch the next era.
If we observe the below table, it shows that the Primary Sector's and Secondary sector's contribution is becoming floating or reduce while the Tertiary Service sector is becoming quite steady. This shows Srilanka's GDP is relaying on Service sector.
In service sector Tourism is the main growing industry as it is growing steadily and supported by Government policies. Tourism is the 3rd Industry in the world economy. Even through Tourism is categorized under tertiary sector it's contribution is huge to the economy. Specially as Srilanka is a developing country, Srilanka can grow rapidly in this industry . Tourism industry of Srilanka presently only contributing 2% to 3% of the GDP directly , but its indirect contribution to Primary and secondary sectors is also considerably huge .
Tourism and Benefits
By analyzing Tourism development in Srilanka during 2011 and before we can identify the following increases which showed considerable income increase in other sectors. Total number of foreign visitors to Museum is increased from 7353 to 31,096 which gave income increase from Rs4.1 Mn to Rs14.2 Mn. Similarly In Cultural Triangle income increased from Rs 307.5 Mn in 2008 to Rs 998.3 Mn in 2011. Similarly Botanical garden income, wildlife park income, tourism development levy and embarkation tax were some other income increased more than Hundred to two hundred percentages according to daily news.
By this kind of Tourism development happened in Srilanka there were considerable Income increased in Handicraft, handloom, and Food sectors. Similarly as the Tourism Industry's supply chain consumed Agricultural, Animal Husbandry, Aqua cultural items from Primary sectors considerable increase of income is also observed during last two years.
Through the observation of above statistics we can clearly say that the Development in Tourism Industry is important to develop Srilanka.
Advantages towards Tourism Industry
According to the present Global situation Srilanka is having many advantages towards developing its Tourism sector. The following advantages placed Srilanka in a better place to develop Srilankan Tourism.
a. National Geographic, Conde Nast Traveler, New York Times and Lonely Planet categorized Srilanka as a must – Visit destination in 2012.
b. The latest brand Shangri-La getting their Business with 661 rooms in Srilanka.
c. Srilanka Tourism Development Authorities plan to Increase room capacity 22,000 to 45,000 by 2016.
d. Increasing Occupancy rate of Srilankan Hotel rooms from 57.1 to 77.1 in 2011 .
e. Increased Public investment from 2006
– Roads and Bridges up from 14.6% to 25.8%
– Electricity from 2.5% to 9.9%
– Rural Infrastructure from9.1% to 17.2% . This enable Tourism to spread it's income to rural areas .
f. Developing Projects to improve Connective Infrastructure such as
Internal : Southern expressway , Colombo Outer circular Highway, Colombo
Katunayake Expressway , Rural road development through "Maga Neguma"
External : Colombo south port, Mattala international airport, Magapura International port related projects
g. Having around 2.2 million Diaspora community living in European and other
countries around the world who wanted to visit their relatives and friends
h. Increase in students coming to study and involved in research activities as a post conflict country
By looking at these opportunities and also Global economic crisis Srilanka
Related Topics