Do you agree that city life is becoming increasingly unattractive?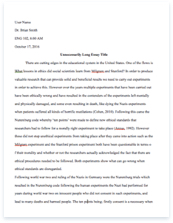 The whole doc is available only for registered users
A limited time offer! Get a custom sample essay written according to your requirements urgent 3h delivery guaranteed
Order Now
The grass is always greener on the other side. At some point in time, people living in cities would wonder how different life would be in the countryside where people are one with nature, have a much less hectic lifestyle and enjoy greater peace. On the other hand, people in the countryside would also wonder about life in cities where people seem to live luxuriously, with access to wonderful facilities and have a higher standard of living. I feel that the pull towards cities is stronger than the push away from it. Better quality of living, more lifestyle choices and better healthcare services are the main reasons why city life is becoming increasingly attractive.
City life is becoming increasingly attractive for the people below the poverty line as it promises higher literacy rates and better quality of living. More funding is provided to schools in cities than in the countryside, causing schools to be better equipped with resources such as better classrooms, teachers, and libraries, aiding in the education of the students. Students in cities have greater exposure as they receive many opportunities to develop their skills. These however, are not made readily available to those living in the countryside. Moreover, when these well-educated graduates enter the workforce, they attract multi-national companies to invest in the city. This in turn allows for the graduates to get better and high-paying jobs. Hence, with better education that leads to a brighter future, city life is increasingly attractive for the people who are deprived of privileges such as quality education.
City life is becoming increasingly attractive, as it is very comfortable. People in cities have better transport facilities than a village. In a village, it may take hours to travel the same distance that would only take minutes to travel in a city. This is because the village is not as well inter-connected as a city and transportation facilities such as buses and trains are not as well kept as they are in cities. Other than these, amenities such as shopping malls and petrol stations are near by in cities whereas it is much further away in villages. This saves time used up in travel. Hence, with better transport facilities and closer amenities, city life is becoming increasingly attractive as compared to life in village.
City life is becoming increasingly attractive for the elderly as it provides better healthcare services. For example, Singapore provides community healthcare services for the elderly. This service ensures that the elderly are taken care of even when their family members are not around. The elderly may attend day care centers where they can socialize with others and expand their network so that they would not feel lonely. Others who require greater attention may opt for home-based healthcare service where healthcare services are provided within one's home. These facilities may not be available in the countryside so at least one family member would have to stay at home to take care of the elderly. This might make it difficult to support the family financially. However, in cites, this is not an issue as these services are made available readily to the elders.
Some argue that life in the countryside or in a village is more peaceful. However, this is not always true. Take for example Malala who hails from a deeply conservative village where women are expected to stay at home and keep their views to themselves. The Taliban shot her when she voiced out women's right to education. Moreover, the UN estimated in 2000 that they are about 5000 honor killings every year.
Related Topics