Do you agree or disagree that progress is always good?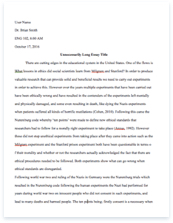 The whole doc is available only for registered users
A limited time offer! Get a custom sample essay written according to your requirements urgent 3h delivery guaranteed
Order Now
I strongly agree with the statement that progress is always good unless it HARMS our life. Nowadays humanS HAVE progressED in MANY different fieldS like computerS, automobiles, THE Internet etc. One of the best inventions OF THE 20th century is THE computer which helps to unite THE world. I would like to FOCUS ON technologies like THE computer AND THE Internet. IT helps bring people TOGETHER, not only from A particular nation but also from other partS of world. My examples listed below will strengthen my point of view.
To begin with, by using THE Internet we can stay in touch with anyone who is not only belongs to our country but also from other part of the world ,by using email, video chat, AND voice callS. For instance, currently I HAVE BEEN in THE United States FOR THE last two years, but due to THE Internet I AM able to USE A WEB-LINK TO see my parents any time I want, so I never feel away from my parents.
In THE past, before the invention of THE computer a person useD hard copy to maintain recordS. It's very difficult TO maintain and carry such things. Now due to THE invention OF THE COMPUTER, we can save and carry unlimited documents any time. We can ALSO see different movies OR videos anytime when we have free time.
Secondly, (THIS IS THE THIRD POINT. YOU RUN POINTS 1 AND 2 TOGETHER. I HAVE SEPARATED THEM) in life TWO THINGS ARE ALWAYS PRESENT whether THEY ARE related to people or thingS THE SIDES THAT ARE ALWAYS PRESENT ARE THE positive and negative. (THIS IS A VERY CLUMSY SENTENCE, WHICH COULD BE IMPROVED) There are also some internet- hackers who hack information and misuse their data or details, but LARGE ORGANISATIONS USUALLY keep AN eye on THE security of THEIR customerS, So doesn't mean that progress is not good.
(THIS IS RELATED TO THE EARLIER POINT ABOUT STAYING IN TOUCH AND WOULD BE BETTER MOVED TO THAT SECTION) One of the MOST USEFUL THINGS FOR ME nowadays IS THAT Currently I am preparing for TOEFL and I HAVE found many friends ON THE Internet WHO will help me IN my essay writing and speaking skillS.
Finally, I WISH TO MENTION progress in technologies like automobiles for instance, carS make people'S liVES more comfortable COMPARED to before. In THE past, people have HADto wait for transportation and as we all know transportation IS never on time so many people suffers. Now cars are more comfortable and save our time. Last year in India THE TATA company introduceD A Nano car which COST about $2000 so MORE people THAN EVER BEFORE from countryside area are ABLE TO afford a new car AND A MORE comfortable lifeSTYLE.
In conclusion, progress in THE FIELD OF computerS help to unite nationS and LEARN about each other'S cultureS AND lifestyleS. Other technologies, like automobile are help to make people'S liVES more comfortable. The only disadvantages are sometime costS are so expensive. Otherwise I think progress is always good specially IF IT IS not harmful.
Related Topics