Do Androids Dream of Electric Sheep? Rachael Rosen Killed the Goat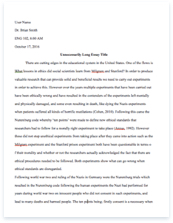 The whole doc is available only for registered users
Pages: 5
Word count: 1021
Category:
A limited time offer! Get a custom sample essay written according to your requirements urgent 3h delivery guaranteed
Order Now
After a great night with Rachael, Rick realized he fell in the trap that set by Rachael. She was sent by the Rosen Association in order to build an empathetic relationship with him. He was so really shocked and pissed off. "Why would you do this to me?" Rick said. "I want you to stop retiring the rest of the androids," She said. "Do you know, all of the bounty hunters wanted to retire me once they figured out about the trap that had been set for them but because of their empathy, they couldn't". "There is another android that look the same like me but her name is Pris Stratton. I know that you will not be able to retire any other androids. I know you will stop," she continued. Her words were floating in his head that made his heart like a hot burning fire and he said with a very angry voice and cold face "Okay, just stop. I don't want to hear this anymore. I will drop you at your apartment". While on their way to her apartment, both of them were very quiet and thinking about what happened. Both of them were listening to Buster Friendly's show about a breaking story.
Arrived at the front of her apartment, she said, "Good bye, Rick. I'll see you later". Rachael, slowly, kissed him, but he avoided the kiss as he turned his face towards the building in front of her apartment. She closed the car door gently and slowly she faded away as she walked in to her apartment. He turned back and looked at her as she walked in with a shocked heart about what just happened to him. He drove away to his office. While on his way to his office, he was just thinking about retire her because he was really mad at her but he doesn't feel that he got the guts to do it. He knew he couldn't retire her because he felt empathy to her but he decided to continue with his assignment which to retire the rest of the androids. In a quiet and peaceful room with a slow music played on the radio in her apartment, Rachael Rosen was sitting at her office table and thinking about her relationship with Rick. She has completed her mission on creating empathetic relationship with Rick and she was quite happy about it.
She knew that he would not be able to retire the rest of the androids. She knew he would stop eventually. After few hours, her phone rang. She quickly searched for her phone and found it. She looked at the person who called her and it was from the Rosen Association. She was wondering what is happening and picked up the phone. She was very quiet as she was listening to what the person was trying to say. She turned off the phone and she was still quiet. After few minutes, she shouted Rick's name and said, "Noooo!! Unbelievable. Rick, I knew you would stop but you didn't. Rick, watch out, something will happen and I hope you don't regret." She was so mad about what Rick had done. She tried to figure out new way to stop him retire the other androids as she went around and around her apartment like she lost something. She sat down on her comfortable office chair then she walked around again then sat down again trying to figure out what should she do now. "No, this is crazy! Insane!" She thought he loved her. Now, she knew that he could possibly killed her.
She doesn't want to end her life where Rick, the one she loved would retire her. She realized that things did not work out between them. Suddenly, there was an advertisement about owning animals on her radio. She got it. She knew what to do to make him stop. All she needs to do was revenge. She remembered that Rick loved his goat more than he loved her and more than he loved his own wife. The only way he would stop retiring the rest of the androids and her was to kill his beloved goat. His goat, the thing that he loved the most. She doesn't want to waste anymore time because she wanted him to stop. She got her hoover car's key and ran downstairs. She got in her car and drove really extremely fast. She arrived in front of Rick's apartment like the speed of light; nothing could go faster than her. She was in hurry and really mad at the same time. In her head, everything was about " I need to kill this goat! I need to kill this goat! So he will stop!" She went in to his apartment by the back door. As she walked in, she saw Rick's wife, Iran, sitting on sofa watching the television.
She ignored Iran and trying to pull his goat out of the room when Iran was looking at her. She pulled his goat out and brought him outside on top of his building's roof. Iran followed her and she watched Rachael without asking or saying anything about what is going on. She just stood there watching. Rachel turned and smiled evilly to Rick's wife. Rachel pushed the goat off the building. "Oh no, Good bye, goat." She waved at the goat as she watched the goat fell to the ground. She turned and Iran was still looking at her. She smiled evilly at her and said, " That's what your husband should get for ruining my life. I can ruin his life and your life too. And I just did it. Bye." She walked away left Iran alone on top of the roof. She was very happy about what she just did. When she arrived, she was dancing around and singing happy song. She knew Rick would stop retiring android after he found out what happened his beloved goat. She lied on the bed and laughed when she was thinking about what she just did to Rick. She never felt this happy before.
Related Topics