Distribution Channel of Partex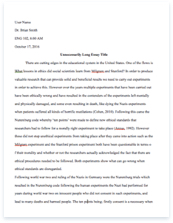 The whole doc is available only for registered users
Pages: 6
Word count: 1430
Category:
A limited time offer! Get a custom sample essay written according to your requirements urgent 3h delivery guaranteed
Order Now
Partex Group started its journey in 1959 . M. A Hashem, founder chairman of the group. M. A Hashem, the living legend steered the group with such incomparable dynamics and skills, that the group attained prolific growth over a period of 50 years conglomerating 60 companies most of which are diverse manufacturing units. The enormous growth and fulfillment of anticipated success caused eventually a natural exodus from patrimonial management system while using the Partex as a springboard that has been held in high respect both at home and abroad for last 50 years for our adherence to values, quality products and business ethics.
With the passage of time and advent of business, the pioneering spirit of Partex has been showcased by family generation comprising Mr. Aziz Al-Kaiser, Mr. Aziz Al-Mahmood, Mr. Aziz Al-Masud, Mr. Showkat Aziz Russell & Mr. Rubel Aziz. Significantly enough, Partex Star Group an offshoot of Partex Group steering business successfully with Mrs. Sultana Hashem at Chairperson and Mr Aziz Al Kaiser as Vice Chairman. Partex Group steered by Mr Showkat Aziz Russell at the helm, operating in business sectors like communications and information technology, energy, materials, services and consumer products.
The major Partex Group manufacturing units are Partex Denim, Amber Cotton Mills Limited, Partex Board Mills Limited, Partex Sugar Mills Limited, Partex Rotor Spinning Mills Limited, Partex Energy Limited and service providing companies are Partex Holdings Limited, Dhaka Limited. When he returned, a wide range of marketing research was carried out by Partex as well as RC International. After positive results, in 1996, the Corporate Head and the Directors formed Partex Beverage Ltd. Mr. Rubel Aziz, one of the pioneers of the concept of RC, was given the position of Managing Director.
Funds worth Tk. 0 Core were raised as part of Equity from the Group. Although registered as a Public Limited Company, no public offerings have been made as yet. The factory was setup in Rajendrapur, 40km away from Dhaka city. The company commenced commercial production on 6th October 1997, and RC was launched in Dhaka on 20th October 1997. This is the story of how Partex Beverage Limited became the sole official bottler of Royal Crown Cola Co. International. PPL began its commercial production in the year 2004 with an objective to produce high quality plastic products for both industrial and home use.
These products include: Pipes, Furniture and Storage Boxes. PPL has now become one of the largest producers of plastic products in Bangladesh. PPL mission is to become an internationally recognized manufacturer of plastic products. Distribution Channel: The path through which goods and services travel from the vendor to the consumer or payments for those products travel from the consumer to the vendor. A distribution channel can be as short as a direct transaction from the manufacturer to the consumer, or may include several interconnected intermediaries along the way such as wholesalers, distributors, agents and retailers.
In Partex Beverage Limited they are using both direct and in indirect channel. They have 290 indirect channels and some direct channel. In direct channels are distributing the products all over the Bangladesh and direct channels are distributed Dhaka and its surrounding places. Channel Design Sequence and Selection criteria: Managers frequently complain about a lack of communication between their marketing and sales executives, often caused by a poorly designed or implemented distribution channel strategy.
A well-designed distribution channel strategy takes into account both the salespeople's activities with channel partners and the marketing managers' efforts to better reach and serve end-users. Channel design is creating a totally new channel or modifying an existing channel of distribution structure. There are eleven steps involved in creating a channel design. Partex Beverage is following all the eleven steps of creating a channel design sequentially. Channel Design Criteria are what manufacturer and end user want distributor to look like.
Partex Beverage ltd looks some basic selection criteria to set up a new channel. Reputation: They only select those distributors who have a strong reputation in the market. Like Eagle distributor. •Financial Strength: They select those distributors who are financially solvent. •Sales Revenue Performance: They want their distributors will be good in sales performance. •Knowledge of local market conditions: They want their distributor will have strong knowledge about local market.
•Employee quality: They select those distributors who have better quality employees. Enticements and Inducements: The enticements they are offering to their distributors are given below. Quality Products: Partex beverage ltd always offer quality products to their distributors. Like MUM is the most selling mineral water in Bangladesh and RC is very well known in suburban areas. •Full Product Line: They offer full product line to their distributors. In Beverage they have RC cola, RC lemon, RC orange, Upper 10 and MUM.
•Damaged Products Replacement: They do not offer product warranty to their distributors. But distributors have product replace option. If any distributor finds damaged product then they returns the product to the company. Company immediately replaces that product. Payment terms: Partex Beverage always takes their full payment in advance. Distributors pay their payment along with their order. Communicate with channel member: Company has ten retailer managers all over the Bangladesh.
Their job is to communicate with the distributors and manage them. If distributors face any problem then they contact with their area's retailer manager. Distribution Layer: They have two layers in their distribution channel for both direct and indirect and indirect channel. Manufactures give products to the distributors and then distributors distribute their product to the retailers.
Distributor quantity: In total Partex beverage has 290 indirect distributors and 30 direct distributors. Point of sales: Point of sale is the place where a retail transaction is completed. It is the point at which a customer makes a payment to the merchant in exchange for goods or services. At the point of sale the retailer would calculate the amount owed by the customer and provide options for the customer to make payment. The merchant will also normally issue a receipt for the transaction. Partex Beverage has 1, 35000 shops for their distributors. All these shops are for both direct and indirect channel.
Field Force: Number of total sales representative for beverage is 110, 36 Area sales manager and 9 Regional manager. Product flow: The Product flow is a graphical representation of the order by which a sequence of products is created according to Product based planning principles. It is related to the Product breakdown structure. The Product Flow is typically created iteratively with Product Descriptions and the Product Breakdown Structure because as a project manager works through the logic they will identify missing products and additional information about products.
The Company sells their product to the distributors; in turn the distributors sell to the retailers and cash & carry as well. Cash & carry are nothing but wholesalers. Cash & Carry are needed because at times the retailers may not have adequate funds to buy the required quantity. Distribution Coverage: A marketer needs to consider various factors before he decides upon the right level of distribution coverage. It is well understood that distribution always increases company costs.
A part of this cost is covered by the customer for instance shipping costs but the rest cannot be passed on to the customer. The marketer can determine the right level of distribution by comparing the profit made (example, more sales) with the cost incurred in achieving the profit. There are three levels of distribution coverage mass, selective and exclusive. They are covering all over the Bangladesh. In every district they have a company depot. Manufacturers send their products to the company depot. From the depot distributors take delivery of their order. Commission Modality:
Distributor Commissions can vary based upon local factors such as retail requirements, logistics costs, financing fees, and complexity of servicing a manufacturers business. Contact Export Solutions to discuss typical margins/commissions for a specific country or brand. Partex Beverage does not give any kind of commissions to their distributors. Intensives Modality: A marketing strategy under which a company sells through as many outlets as possible, so that the consumers encounter the product virtually everywhere they go: supermarkets, drug stores, gas stations, and the like.
Soft drinks are generally made available through intensive distribution. To motivate intermediaries the firm can use positive actions, such as offering higher margins to the intermediary, special deals, premiums and allowances for advertising or display. On the other hand, negative actions may be necessary, such as threatening to cut back on margin, or hold back delivery of product. Every year partex beverage gives an estimated target to their distributors. If any distributor achieve that target then the distributor get free tickets to foreign trip, refrigerator etc.
Related Topics