Dialogue that Illuminates Problems: Helen Mayer Harrison & Newton Harrison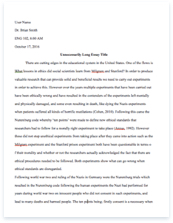 The whole doc is available only for registered users
Pages: 6
Word count: 1391
A limited time offer! Get a custom sample essay written according to your requirements urgent 3h delivery guaranteed
Order Now
Helen Mayer and Newton Harrison are two of the biggest artists in the beginning of the Earth, Land, and Eco art movement beginning in the 1970s. Both Helen and Newton had backgrounds in education that aided their studies and production of impactful art. They were both extremely multidimensional and possessed skills as artists, educators, scientists, investigators, activists and were both proficient writers. Their work promoted environmental awareness and created a climate for future artists in the study of Earth, Land, and Eco art. They understood their responsibility to promote awareness and facilitate change through means of study and art display. They were among the leading pioneers of the eco-art movement, working for almost 40 years to create dialogue that uncovers ideas and solutions for healthy biodiversity and community development.
Helen Mayer grew up in Queens, New York. Helen's parents were both educators which led her to pursue a career in teaching. She graduated from Queen's College with a english bachelor's degree in 1946 and went on to receive her master's degree in educational philosophy at New York University in 1949. After completely her master's degree Helen worked as an educator and teacher in the New York City school system. It wasn't until the early 1950s that she met Newton Harrison, her future husband and creative partner (Genzlinger, Neil).
Newton Harrison was born in Brooklyn, but spent most of his childhood and adolescence in New Rochelle, a suburb of New York City. Newton learned to work with his hands from his grandfather. Together they crafted brassware, kitchen utensils, and ornamental decorative objects. This early introduction to creating helped Newton realize his desire to be an artist at the age of fifteen. He learned from both his grandfather and Michael Lantz, a local sculpture. As he studied with Lantz, Newton's interest in sculpting grew. In 1952 he attended the Pennsylvania Academy of Fine Arts to continue to his studies. There he received a certificate and won their traveling fellowship award. He met Helen Mayer in the early 1950s and the two were married in 1953 (Genzlinger, Neil) .
Together Helen and Newton had two children. In 1957 the Harrison family moved to Florence, Italy, a result granted after receiving the traveling fellowship from Pennsylvania Academy of Fine Arts. In florence Newton continued his art education. During this period, he made large scale figurative sculptures, cast in plaster, plastic, and bronze. In the late 1950s, Newton moved away from sculpture and began creating field and figure-field relationship paintings. After living for a time in Florence, Italy, the Harrison's returned to New York and lived on the Lower East Side. There Helen was exposed to the explosion of causes and cultural movements of the early 1960s. She took an intense interest in these movements and included her husband. One of the movements that really stuck out to here was the growing need for environmental awareness.
After Mr. Harrison completed work on his master's degree in 1965, both he and Ms. Harrison were offered teaching positions at the University of New Mexico. Two years later they moved to the University of California, San Diego, where Ms. Harrison directed the extension division's education programs. As time went on the couple devoted themselves more and more to the making of art of an "earth-conscious nature" (Rogers, Laura Cassidy). They started with a project they called "Making Earth". Making Earth was simply topsoil in the parking lot of their studio made by Newton that Helen used to grow plants. Together they vowed that anything they created in the future would involve ecosystems and environmental awareness. A decade or more of earth conscious art would follow.
The couples most notorious project was "The Lagoon Cycle" a project they started in 1972. For this project Helen and Newton traveled across the Pacific Ocean to immerse themselves in a study of the ancient irrigation systems of Sri Lanka. For them the ancient irrigation systems represented more technological advancement than modern structures like the Hoover Dam (Rogers, Laura Cassidy). "The Lagoon Cycle" is told in seven different parts or lagoons (referred to as The First Lagoon, The Second Lagoon, The Third Lagoon, and so forth). These lagoons or parts represent the Harrison's' artistic research on aquatic food systems that feed all of humanity without negatively impacting or degrading the earth.
The Harrison's talked about this work and described it in this way, "An estuarial lagoon is the place where fresh and salt waters meet and mix. It is a fragile meeting and mixing. Not having the constancy of the oceans or the rivers. It is a collaborative adventure. Its existence is always at risk. Heavy rains increase its size and its boundaries increasing nutrients while decreasing salts. Forest fire, then rain, can set up the conditions for heavy silting and a lagoon can turn first into a mud flat then into a swamp. If the day is warm the waters being shallow warm quickly. If the night is cold the waters being shallow cool quickly. Life in the rivers, the lakes, and the oceans where the properties of water are more constant is less stressful. Life in the lagoons is very special. It has evolved high tolerance to the stresses that comes about from sudden changes in salt and fresh water temperature and available food. Life in the lagoons is tough and very rich. It breeds quickly. Like all of us it must improvise its existence very creatively with the materials at hand but the materials keep changing. Only the improvisation remains constant" (The Harrison Studio) .
The Lagoon Cycle was displayed in a large mural that stood eight feet tall and stretched 360 feet wide (Harrison). It was also recreated as a complex hand-made book. The work went through seven different Lagoon cycles including a back and forth dialogue of two characters. One that is referred to as Lagoonmaker and another that is referred to as Witness. Throughout the work the two characters converse about the lagoons, how they can make food without degrading the earth, problems they will face, what they can do to improve this cycle, and how to recreate it in different parts of the world.
In The Fourth Lagoon, the Harrison's show plans for relocating a wildlife prototype by creating a gravity-fed lagoon farm by mixing freshwater from the Colorado River with saltwater from the Salton Sea in California. In this work the Harrison's use a collage of image, handwriting, and mapping to show the plan. The piece has a sense of scientific abstraction. The use of maps and imagery won them the Corlis Benefideo Award for Imaginative Cartography in 2013. The handwriting on top of the image contains the dialogue of Lagoonmaker and Witness as they discuss what they are going to do with this land.
The Lagoon Cycle work was meant to challenge the assumption that humans and nature can only exist as opposite forces. This work showed people that if we pursue education and study to understand our world, all ideologies can survive cohesively. This work pushed the point home that we can all exist happily together. The Harrison's work is a perfect example of working between nature and society to create an understanding dialogue that illuminates problems, causation, and solutions associated with environmental change.
Their artworks were unconventional and pushed boundaries of what constitutes art. They made topsoil and grew crops in it. They consulted on urban planning projects in Baltimore, Europe and elsewhere. Well before global warming was in the public consciousness, they considered its likely effects through maps and other means.
This is what makes the Harrison's the perfect poster children for Earth, Land, and Eco art. They do real earth work – studying harmful land uses and ways of preserving the ecosystem, experimenting with methods to create a cheap food supply that isn't harmful to our planet. They use what they learn and display it in ways that reach out to humans and promote change. Their art works in various mediums. It functions well as performances, site specific work and permanent documents that can be shown in museum settings. They not only work with themselves but the ask for help and collaborate with ecologists, activists, architects, urban planners, historians, and biologists to create a community dialogue that promotes positive environmental changes. They are called EcoVisionaries by people all around the world because of the work they have done to promote environmental awareness.
Related Topics