Deforestation in Malaysia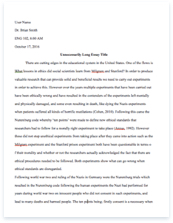 The whole doc is available only for registered users
A limited time offer! Get a custom sample essay written according to your requirements urgent 3h delivery guaranteed
Order Now
The nation of Malaysia, which encompasses part of the island of Borneo
Malaysia holds tropical rainforests as well as peat swamp forests, both of which feature diverse ecosystems threatened by a number of human activities
~High rate of deforestation
~Threatens a number of endangered species, such as the orangutan, which lives only on the islands of Borneo and Sumatra
Major Reasons for Deforestation in Malaysia
1)Oil plant plantation
~there has been rapid expansion of oil plantation has led deforestation to skyrocket in Malaysia ~Palm oil is an ingredient in numerous products from foods to cosmetics, and it has even been heralded(To proclaim; announce) as a biofuel ~Oil palm growers have cut massive swaths of natural forest to make room for oil palm plantations, replacing the diverse natural ecosystem with a monoculture crop ~According to the World Watch Institute, Malaysia was the world's largest producer of palm oil until in 2006, when Indonesia took the lead. However, Malaysia remains one of the world's top producers, which comes at the expense of its forests
2)Logging and Mining
~Harvesting timber — often through illegal logging — remains a serious threat to the island of Borneo ~Dr. Luca Tacconi, director of the Asia Pacific Network for Environmental Governance, he wrote in his book, timber is brought from the Indonesian to the Malaysian side of Borneo for processing. However, Malaysia's own illegal logging issues remain serious as well. Mining also contributes to the degradation of Malaysia's natural forests.
3) Forest Fire
~According to NASA, multiple factors often cause deforestation simultaneously. One factor may stem from another, exacerbating the problem. The same goes for Malaysia. ~These fires frequently stem from human activities such as clearing land for oil palm plantations and other slash-and-burn agriculture. In other words, fires intended to be controlled often grow out of control. ~ Fires have been particularly devastating for Malaysia's peat swamp forests, reaching the built up layers of peat below the surface as well as the rest of the ecosystem
The gross domestic product (GDP) is one the primary indicators used to gauge the health of a country's economy.
*Extra
Oil palm agriculture acts as the leading threat to biodiversity across Southeast Asia
New satellite imagery shows Malaysia is destroying forests more than three times faster than all of Asia combined
[pic]
Forest cover change in Indonesia and Malaysia between 2000 and 2010. Background satellite image courtesy of Google Earth, design by mongabay.com. [pic]
Sited from google
EFFECT
Consequences have been varied across different parts of Malaysia.[8] However, all areas have suffered some effect from deforestation. Three of the most prominent include:
• Malaysia ranks as the 21st most biodiverse country in the world, with 2,199 endemic species.[9] 18% of these species are listed as 'threatened', and because they are endemic, if Malaysia fails to conserve them, extinction will result. • Indigenous peoples in Malaysia have always depended on the rainforest for medicine, shelter, food, and other necessities.[10]
They are not known to take more that what they need as this would be seen as a transgression of the forest and would bring curses to their people. The destruction of their prime resource is resulting in the destruction of their traditional ways of life. As the forest disappears, so does their culture. • Runoff has also increased. Though it would not be immediately suspected that logging deep in the jungle could affect a distant city on the coast, because there is less forested area to soak up rainwater and act as a slow-release reservoir, sudden floods are becoming more and more frequent.[11] • An increased rate of mudslides have been reported.
Conservation efforts
In Malaysia, the World Bank estimates that trees are being cut down at 4 times the sustainable rate.[12] Logging does not have to be as destructive a practice as it currently is in Malaysia. In the past 2 decades, Malaysia has moved towards diversifying its economy, but logging still draws in many because of poor regulation and high profit. The most effect way to combat the negative effects of logging would be tighter regulation that still allows high production of palm oil, but in a more sustainable manner. This way, not only will the effects be mitigated now, but there will be more forests to log, and thus profits to make, in the future.
Malaysia still has a relatively high forest coverage percentage. Currently, it is estimated that 59.9% of the total area is covered by forests, of which, a sizable portion are untouched virgin forests (see old-growth forests) which dates back to around 130 million years.
An increase in the level of awareness of Malaysians compounded with the local folk belief that existed in the indigenous populations (see Semai people) has added to the strength of the many Malaysian movements in environmentalism.
The Malaysian Nature Society is active in advocating protection of forest. Other organizations such as the Tabung Alam Malaysia, a branch of the World Wide Fund For Nature has also established offices in Malaysia since 1972 dedicated to nature conservation as well as education on the importance of forest conservation to the wider populace. The Forest Research Institute of Malaysia has also been actively conducting research on the biodiversity of Malaysia's forests as well as in conservation.
Related Topics