Cultural Beliefs and Practices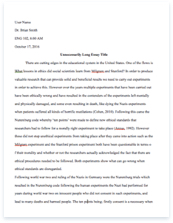 The whole doc is available only for registered users
A limited time offer! Get a custom sample essay written according to your requirements urgent 3h delivery guaranteed
Order Now
1. Sexual abuse among young children; As Health Educators we have to come out with a action program to sensitize parents as well as teachers to protect children from sexual abuse. Starting by enforcing stricter documenting procedures in place to identify sexual abuse cases in order to have a system that red flags incidence immediately. Prevention is a vital priority, but we must be able to identify and distinguish in without secrecy and non-disclosure laws. Establish guide lines in assessing sexual disturbances among young adults and children. These guide lines can also help to identify the symptoms of psychological damage as a result from exposure to sexual material.
While the Federal Child Abuse Prevention and Treatment Act (CAPTA) insures a foundation for offences within the civil and criminal codes (Journal of School Health 2004), but the lack of insentient on who the culprit really could be like other students, peers, relatives, and neighbors. Education is only one part of the solution. We must put much more focus on the paths of healing, recovery and the transformation of our cultures and communities (Darlene Barriere 2005). Developing standards to interpret responses by children for instance denial, reluctance, allegations, gradual and or rapid disclosure. Early detection with a combination of education is vital in preventing present and future child abuse or child endangerment.
2. No spank law or corporal punishment law was introduced as far back as the 1920's in Sweden, but was removed in 1957. Then in the late 70's it was reexamined and still to today Scandinavians biggest problems are child abuse and trying to stop it. According to a survey from the child abuse affects in 1985 one out of ten girls and one in thirty boys have been sexually abused. Thirty- two percent of offenders were found to be young men under the age of twenty- one.
Not until 1993 did Sweden introduce the Children Ombudsman Act, so to say that Scandinavian culture is ahead of the U.S. in encumbering Child abuse is correct, but I don't believe this has anything to do with culture. There is no single Federal Ombudsman agency in the U.S. today. The United States Congress has long preformed an unofficial function of an Ombudsman at the federal level, but has yet to pass it into law. Since Sweden passed it into law four other countries have done the same. For 5 years, from 1979-1984, Sweden was unique in the industrialized world for having passed the first explicit ban on corporal punishment. To many of us, particularly those of us living in North America, this appears to have been a radical and, to some, intrusive legal development. However, from the Swedish perspective, the law was the logical conclusion of an evolutionary process that unfolded over a period of decades. Moreover, the Swedish state has increasingly moved into what has traditionally been considered to be the private sphere with the support of the majority of its citizens (Walter de Gruyter & Co., Berlin, New York, 1996).
References:
Edwards, S. (2006, October 12). Retrieved March 12, 2011 from. Many cultures accept 'shocking' child abuse. Leader Post, p. A.3
Massey-Stokes, M., & Lanning, B. (2004) Retrieved March 12, 2011 from. The role of CSHPs in preventing child abuse and neglect. The Journal of School Health, 74(6), 193-194.
Darlene Barriere (2005) Retrieved March 12, 2011 from. Child Abuse Effects. http://www.child-abuse-effects.com/index.html
Walter de Gruyter & Co., Berlin, New York (1996). Retrieved March 12, 2011 from. The Swedish Ban on Corporal Punishment: Its history and Effects. http://www.nospank.net/durrant.htm
Child Rights Information Network (CRIN) (2011). Retrieved March 12, 2011 from. The children's Ombudsman Act 1993. http://www.crin.org/Law/instrument.asp?InstID=1182
Wikipedia (2011). Retrieved March 12, 2011 from. Ombudsman. http://en.wikipedia.org/wiki/Ombudsman
Related Topics