"Crime and Punishment" by Fyodor Dostoyevsky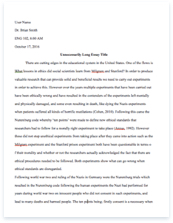 The whole doc is available only for registered users
A limited time offer! Get a custom sample essay written according to your requirements urgent 3h delivery guaranteed
Order Now
Love is something that can be experienced and enjoyed by all across the world. Crime and Punishment was written by the Russian author Fyodor Dostoevsky and shows that even people who seem incapable of love, are able to love. After being poor his whole life, Rodion Raskolnikov, the main character, is willing to do anything to gain money. In order to become more wealthy, he resorted to murdering two women, forcing him to live with the guilt of it. Crime and Punishment, written by Fyodor Dostoevsky, shows the two heinous murders the protagonist committed and how his intellectual guilt for committing the crimes is the ultimate punishment. The theme is a major part of every book. It fills the reader with wisdom and usually some sort of meaningful message. The book Crime and Punishment has two main themes to it. One of those themes is the alienation from society. At the beginning of the book, Rodion is someone who believes that he is superior to everyone else. He does not feel normal, he feels as though he is different and separated from society like he is alone.
As the story progresses and he murderers two victims, his separation from society gets worse. The guilt inside him for committing both murders continues to build up inside of his mind, making him feel even more isolated. Everyone who tries to help him in the story ends up being pushed away. For example, when Sonia, Rodion's girlfriend, tried to help him, he pushed her away along with his friend, Dunya, and many others in the story. The theme of alienating oneself in a society greatly shows the effects of what being alone has on someone, especially when they have some type of guilt eating away at themselves. It is not easy to deal with the psychological effects of isolation; they are detrimental. That's what Fyodor Dostoevsky was trying to prove by writing the novel. Another major theme in Crime and Punishment is love. "He wept and threw his arms around her knees. At first instant she was terribly frightened. But at the same moment she understood, and a light of infinite happiness came into her eyes. There was no longer any doubt that he loved her".
This quote is referring to Sonia and Raskolnikov's relationship. An important message in the book is that even someone with questionable morals can fall in love. Raskolnikov murdered two people, but he still ended up falling in love with Sonia. Although what he did may seem inhuman, this shows that he was still a human and he was still capable of loving someone. Part of Fyodor Dostoevsky's purpose in writing Crime and Punishment was not only to entertain readers with a fictional story but also to bring attention to the themes. He wanted to show the horrors of isolation, and show that bad people can love people too because they still have that human part inside of them. Crime and Punishment has two main conflicts to it. The intellectual conflict Raskolnikov faced because of his actions, and the physical consequences his actions brought upon him. Both of the conflicts stem around the event of Rodian killing the pawnbroker and her niece for their money.
There is no definite solution to his problem because no matter what steps he takes to try and fix his actions, both people are still dead. What ends up putting a stop to the actual conflict would be when Rodian goes to jail. It may not change what happened, but it finally ends all the speculation as to what he did and who committed the murders. The intellectual guilt that was contained in Rodian was another main conflict of the story. After murdering the two women, he feels extremely guilty. The guilt kept building up inside of him because he knew that murdering two women for their money was wrong. On top of this, he felt as though he couldn't tell anyone because he was scared to go to prison. Before the murders, he felt isolated, but after he committed them, the isolation became worse because of the guilt. The intellectual conflict focuses on dealing with the guilt and isolation which is contained within him.
"The man who has a conscience suffers whilst acknowledging his sin. That is his punishment". This direct quote shows how the main character Rodian suffered in silence because of the great amount of guilt within him. Once Rodian confessed to the murders, he instantly felt better. He felt a rush of hope inside him which symbolized the fact that the war within himself had finally ended. The rush of hope he felt after confessing to the crimes can also be connected to the tone of the story. The tone of the story is hopeful. During Crime and Punishment, Rodian is very hopeful that one day he will be normal and that one day he will no longer have to live with the guilt and isolation he faced. A huge part of the tone in Crime and Punishment is his hopefulness.
The novel Crime and Punishment has many things in common with the author, Fyodor Dostoevsky's life. Crime and Punishment takes place in Russia, the place where Dostoevsky lived for most of his life. For example, both his mother and father were killed during his teenage years. His mother died of a sickness and his dad was murdered. Although both of the characters who died in Crime and Punishment were murdered, it still deals with two deaths, just like he did when he was a teenager. The book also shares many of Dostoevsky's psychological theories and references in it. In conclusion, the novel Crime and Punishment, which was written by Fyodor Dostoevsky, goes in-depth and shows what happens to someone intellectually when they do something wrong. In this case, it was murdering two innocent women for their money. The story shows that people who seem incapable of love are, in fact, able to love. In the end, one can still love someone, no matter what they have done, but the guilt may just build up inside of themselves.
Related Topics