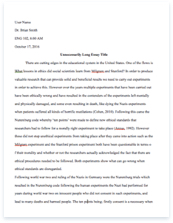 The whole doc is available only for registered users
Pages: 3
Word count: 512
Category:
A limited time offer! Get a custom sample essay written according to your requirements urgent 3h delivery guaranteed
Order Now
CDS (Credit Default Swap) is designed to transfer risk from bond holders to CDS issuers. Bond holders buy bonds from a company and buy CDS from insurance company at the same time to make sure even the company default; the bond holders can get the par value back from insurance company. We will look at the CDS spread of Delphi for this question. After we plotted in the data, we find out that the overall CDS spread are abnormally large during the year of 2005 and 2008. The high CDS spreads indicates the unsuccessful operation of Delphi at that time and investors perceiving the possibility of Delphi defaulting on its bond payment.
Delph is one of the world's largest automotive parts manufacturers originated in the U. S. The company originally belonged to General Motors (G. M. ) and spun off in 1999 as an independent company. However, facing the increasing competition in the automotive industry, inability to repay its debt, and weakened by the high labor costs that set by the spinoff agreement with GM, Delphi filed for Chapter 11 bankruptcy protection on Oct. 8, 2005 to reorganize its struggling U. S. operations. After Delphi release the news of filing bankruptcy, the bond holders loosed confidence on Delphi and believed Delphi might default on its bond repayment.
Bond holders started to sell Delphi bonds or purchase CDS to cover the bonds that they held. The CDS spread in 2005 therefore increased. The high CDS indicates the high possibility of Delphi defaulting on its bond and indicates bond holders losing confidence on Delphi ability to repay them. In 2008, the company had a plan in place to exit from Chapter 11 bankruptcy protection, in reliance on a $2. 5 billion equity financing provided by an investors group led by hedge fund Appaloosa Management. However, the investors walked away from the agreement and force Delphi to mire in Chapter 11 with no clear sign of exiting.
Delphi's prospects continued to worsen as their automobile sales plummeted restructuring more difficult due to the financial crisis taking place in September 2008. Investors continue to see the Delphi's worsening financial condition and perceived that they may not have the money to repay its bankruptcy loan. CDS spread remained high during the year of 2007 to 2008. On June 1st 2009, Delphi has reached a deal with private equity firm Platinum Equity in which Platinum would invest $3. 6 billion in Delphi in return for taking over most of the company's operations. However, majority f Delphi's creditors said the deal shortchanged their claims and have voted against it.
On October 2009, Delphi exited its 4 years bankruptcy protection by selling its assets to its credit lenders and to G. M. These credit lenders include the Elliott Management Corporation and Silver Point Capital. The lenders also agreed to forgive about $3. 4 billion in debt and agreed to invest $900 million into the company. Its former parent G. M. took over the company major business operation and four plants in Indiana, Michigan and New York. The remaining businesses went to other credit lenders.
Related Topics