A Cream Cracker under the Settee by Alan Bennett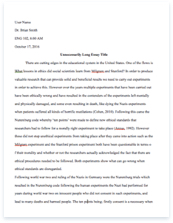 The whole doc is available only for registered users
Pages: 5
Word count: 1217
Category:
A limited time offer! Get a custom sample essay written according to your requirements urgent 3h delivery guaranteed
Order Now
'Cream Cracker under the Settee', written by Alan Bennett comes from a series of 1980s monologues called 'Talking Heads'. It was written for television so that the actors could speak directly to the camera giving the monologues a realistic feel. In this essay I will explore the way Doris and Wilfred's relationship and character is presented and commenting on the monologue as a dramatic device. I will also analyze they unique way each reacted to events and people during their life together.
In 'Cream Cracker under the Settee' Dora Bryan takes the role of Doris. Obsessive about cleaning, Doris has tidied her husband into the grave and ignored the warnings of her social services daily with tragic results! The play opens in the morning. Doris "a women of seventy five who has a pacemaker and dizzy spells", has (disobeying her career Zulema) been trying to dust in her home and has hurt herself with a fall. Doris occasionally reminiscences about Wilfred, her deceased husband; She tells us of his ideas and inventions which were "Never materialized".
It seems clear that Doris has spent her married life repressing her husband as a result of her determination to be tidy; his gardening, his allotment, his dog, his fretwork. It is an interesting contrast how Wilfred seeks to create in some sense unlike Doris who will only conserve and preserve. Doris then decides to see if she can get to the front door and open it and wait till someone walks past. A full camera shot of Doris shows her struggling to lift her self up so she can move to the front door.
Now slumped up against the door, with the letterbox above her head looking very tired and worn out; Doris begins to bring more of her past into the monologue; she talks of miscarrying John the baby. The nurse attending to Doris was not sensitive or sympathetic and made the baby out to be some thing that was dirty and messy. It seems that Doris feels she got no support from Wilfred as his response "We're better off, Doris. Just the two of us" and his idea of the dog as a replacement depicts him to us the audience as uncaring. However, it is possible that Wilfred does feel and is doing his best to conceal it.
Wilfred is left to as Doris dictates him to be, we are only given one side of the argument and she has decided he is not 'gregarious', although it would seem he was more sociable. Yet for all his 'flaws' in Doris's eyes he is part of a lost, idealized and hopeful youth in a cleaner and friendlier world. A lot has changed since her time; however Doris is convinced that society has taken a turn for the worse. She has a very negative attitude towards today's youth. She also talks of her battle with the home help, Zulema, and the threat of Stafford House.
Doris does not want to be stuck in a place where she will be treated with irreverence. She has unfounded impressions of the home, Doris displays her ignorance describing it as a place where she will go 'daft'. Her ignorance has lead her to this conclusion even though it is clear that her opinions are based on nothing, no experiences. Doris manages to constantly bring sanitation and cleanliness into the conversation, whatever the case, never forgetting to emphasize its importance. She continuously makes repeated references to dust and dirt, 'I know when a place isn't clean', 'Hairs all up and down', 'It'd have meant muck somehow… and hygiene.
She talks of a time "When people were clean and the streets were clean and it was all clean". The world seems to overwhelm Doris; she seems unable to get a grip on her identity: The photo cracks, the gate bangs, and the sense of forces coming in and threatening is conveyed by her in such repetition of "Bang bang bang all morning, it'll be bang bang bang all afternoon", creating a cyclical situation whereby there is no escape; it is never-ending; it bangs at the beginning, it bangs at the end. She is trapped and overpowered by her situation and she is not oblivious to it.
Doris is subversive in her desire to be kept in her own home and her conflict with the threat of Stafford House and subsequently her identity as an autonomous, self-sufficient individual. The subversiveness suggests that there is something lacking or suppressed in Doris's self-identity and it appears to be manifested in her need to clean and be a good home-keeper. This is portrayed by her constant regression into the conflicts between herself and Zulema, who represents the threat. Doris sees her as someone who takes a degree of independence away and.
Doris' desire to retain her statues as a self-sufficient individual is demonstrated by her ability to engage in a power struggle with Zulema over cleaning and Stafford House, attempting to dust the photograph in disobedience to Zulema (and therefore win over power in the struggle) and cursing when she knocks over the buffet, concerned less with herself and her numb leg than with Zulema's temporary triumph in Doris's mind: "You feel such a fool. I can just hear Zulema. 'Well, Doris, I did tell you". In this play a dramatic monologue form is used, it is appropriate to the theme of isolation and identity in this extract.
A Cream Cracker under the Settee' has minimal stage directions, preferring to leave the play to come primarily from Doris's words. Although there is something of a sub-dialogue between Doris and her home help Zulema as Doris relays conversation that occurred between herself and Zulema and this gives the audience an idea of "the other side", or the other point of view- of how society or others see Doris-, we must be aware of the fact that the monologue is controlled by Doris and she selects what to relay, and it is her analysis and rhetoric after all, such as in response to Zulema's "Do not attempt to dust.
The dusting is my department". Doris argues that that would be fine "provided she did dust… Zulema doesn't dust. " This could be misleading, for we only have Doris's word: "I know when a place isn't clean," although Zulema's cleaning may be perfectly satisfactory. This could mean the story we are told is bias or entirely untrue so therefore we might not have a true reflection in terms of their character or the type of person they are. Doris feels regret… for a child which might have been there now to care for her… for refusal of dog which could have barked for aid… nd for a lost life and community.
She has led a life that seems to control, repress and conserve, symptomatic of a character that needs to feel in charge of life. Only Doris has had the experience of not being able to in the birth of a child and she is still dwelling on it. The play concludes with the implicit implication of Doris' death. It would seem to us the audience that Doris did die as a result of concern with dirt; and the big irony is that she will be tidied into grave like a baby tidied into shoe-box… and become a victim of the dirt she detests.
Related Topics