The Cost of Professional Selling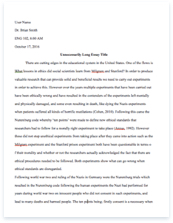 The whole doc is available only for registered users
A limited time offer! Get a custom sample essay written according to your requirements urgent 3h delivery guaranteed
Order Now
Professional Selling generally is the primary means of selling business goods and services. Each task of the seller associated with initiating a sales call and closing a sales call generally requires the company to spend a great amount whether the sales actually made or not and this cost of professional selling is increasing day by day and creating a greater competitive factor for the business to business companies. The cost associated with the professional selling can vary significantly.
The cost Professional Selling generally depends on various factors like- The type of product The type of industry The size of the firm The degree of personal contact with the customer necessary to close a sale. Description:Overall, though the cost of a typical business sales call is about $350, U. S. firms spend over $140 billion annually on professional selling. Sales' responsibility is to engage the customer in dialogue, or two-way communication to achieve mutual interests.
Salespeople also gather information concerning competitors and market factors. All of these activities starting from making a sales call to close a sale requires the company's extensive costs added to the total expenditure. The approximate $350 cost to a firm of a business sales call applies regardless of whether a sale is made. And that is not the whole story. Only about 6 percent of business sales are made following one sales call, 9 percent following a second call, and 33. 5 percent following a third call. Overall, an average of 4. calls are needed to close a business sale ranges from a low of $350 to more than $1505.
It is apparent that professional selling carries a high cost to the firm. While going for a sale, the sales person has to go through various stages that require the company to cost over that. The sales person has to work out from awareness to dissolution for the discrete transactions and functional relationships and for successfully overcoming these stages and for performing these sorts of activities, the cost of professional selling is increasing day by day.
Related Topics