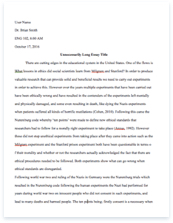 The whole doc is available only for registered users
OPEN DOC
A limited time offer! Get a custom sample essay written according to your requirements urgent 3h delivery guaranteed
Order Now
Based on the information gathered from different materials, proceeding with jails, prisons, probation, parole, juvenile, and community corrections may range from many perspectives. Jails and prisons are different from a few perspectives, but it may also vary on the length of time to serve for punishment. Parole and probation are reservation options to help educate criminals about ethical knowledge. Community corrections are also provided to help keep the environment safe from harm. After evaluating the past, present, and future trends of community-based corrections, the program has helped develop other alternatives for offenders.
This will help the criminals from receiving the incarceration sentence and offer treatment programs for better results. Correctional facilities, involving the law enforcement agencies may require fiscal responsibilities within the facility. The security environment is different from other facilities as the systems maintain a high security set up. Evaluate past, present, and future trends pertaining to the development and operation of and community-based corrections
One concept behind community-based corrections programs is to develop an alternative method instead of incarceration and to develop an effective method for reducing the number of inmates in prisons throughout the United States. In the 1950s, the United States and neighboring country Canada are both dealing with prison overcrowding, and an effective solution to end these problems come in the form of community corrections. During this time, "…local institutions, residential centres, group homes and specialized probations services were promoted as alternatives to incarceration" (Community Corrections, 1998, p. 5).
With these alternatives, criminal justice officials realize these programs are less expensive to operate versus building new prisons because many of the community correction programs receive funds and support from the community, unlike prisons because most funding is from the governments from both countries and the taxpayers. As alternatives to incarceration concepts are becoming more popular two decades later, criminal justice officials are urging for the development of more programs. These programs would ease the financial burden of housing a federal prisoner ($45,753) comparing to overseeing a person in some type of community correction program like parole ($8,527) in Canada is extremely less, and this is another reason these programs can be effective (Community Corrections, 1998, p. 8).
Though community correction programs do save money, these programs can serve the needs better than incarceration does while giving courts and judges another option than sentencing to prison or jail. Many ex-inmates do not benefit from incarceration because they are not prepared to return to society. Restorative justice programs can make or hold offenders responsible for their actions, and this accountability benefits the offender, the community, and the victim because this gives the offender a chance to learn from his or her mistakes. Rehabilitation programs such as work-release and community transition programs are effective for offenders reentering society. Those in these programs have a less chance of reoffending – most want to do well, and they will re-integrate into society with better attitudes because of the second chance of these programs.
According to advocates and those favoring second chances at the John Howard Society, "We believe that the vast majority of offenders should be in the community serving their sentences where they can continue to contribute to society and maintain family and social ties" (Community Corrections, 1998, p. 18). Rehabilitation and restorative justice programs are still as effective programs, but with technology different programs are in operation. Technology permits other types of offenders to have a second chance at freedom; however, this freedom comes with more sanctions – tracking devices like the GPS or an electronic monitor. Other alternative programs are available like the day programs, or check-in programs for drugs or alcohol use, community service, and other methods for building trust by these 'at-risk' offenders (Haughtone, 2010, para. 2).
Community-based correction programs are the future of the criminal justice system providing for the needs and issues of offenders, without these programs or an opportunity for a second chance, offenders will continue to reoffend returning to jails and prisons in this country and Canada. Examine correctional organization and administration functions that reflect operations and fiscal demands. Any correctional facility or law enforcement agency requires fiscal responsibility in order for it to continue running. Electricity and water are just some basic necessities associated with running a correctional facility. There are also other expenses like personnel, for example, prison guards, administrative personnel, and the warden. The warden, also known as the administrator, is the person responsible for maintaining the fiscal demands, administration functions, and the organization. According to the Federal Bureau of Prisons website the major administration functions are "population management, human resource management, security and facility management, correctional leadership and effective public administration, public safety, national security, and inmate programming, building partnerships, and counterterrorism" (2012).
The administrator must maintain a safe population of inmates. This function flows into the security and management of the facility. The amount of inmates also affects the fiscal budget of the organization. There is a cost associated with housing each inmate. The administrator must make sure there is a budget that will facilitate housing an inmate. It costs about $47,000 to house an inmate annually in California. The fiscal breakdown is categorized into security, health care, day-to-day operations of the facility, inmate support, such as food, activities, clothing, and rehabilitation programs (Legislative Analyst's Office, Date Unknown). The cost of housing each inmate is estimated to increase about $8,000 annually. Human resource management includes making sure there is staff to perform the various tasks within the correctional facility. There are sworn and non-sworn personnel working in correctional facilities. In addition to correctional officers, there are numerous other positions will become a requirement for the person on duty to run a correctional facility.
Other positions include nurse, medical officer, dental officer, physician assistant, physician, psychologist, and chaplain. Even as technology increases and is more common in correctional facilities, there are still positions that cannot be replaced by a machine or technology. The cost of running a prison facility is increasing each year. There is an increase in prison population, therefore increasing costs to house the inmates. Cost of food and other necessities are also on the rise. In 1999, the annual cost estimated to run a prison in the United States was $49 billion (Prison Policy Initiative, date unknown). State and federal correctional facilities are funded by taxpayer's money. It is the responsibility of the administrator or warden to make sure funds are spent properly and the budget is not mishandled. Some believe the high cost of housing a prisoner is not due to actually treated like running a business. Balancing the budget, managing personnel, and making sure the facility is a safe place for staff and inmates is the responsibility of the administrator. Assess the Security, technology, management and control functions within correctional environments The security environments differ in jails.
Some jails are set up to incarcerate some of the most dangerous criminals. These high security prison need to have security set up to ensure public safety with minimal possibility for escape. The safety of prison personnel around known violent and dangerous offenders is also a high priority in high security prisons. These types of prisons are not the majority of prisons in the system. Medium and low security prisons are more common. The Federal Bureau of Prisons classifies the system with four levels of security: minimum, low, medium and high level security prisons. Minimum security has dorm housing, low staff to inmate ratio and limited fencing. Low security has double fenced perimeters, dormitory or cubicle housing and a slightly higher staff to inmate ratio. Medium security has cell type housing with additional staff to inmate ratio. High security prisons have high security walls, cell housing and the highest staff to prison ratio in the prison system (Federal Bureau of Prisons, 2013).
Technology in prisons has played a larger role as the technology has gotten more sophisticated. Video and audio monitoring allow for security measure to be increased. The safety of inmates and prison staff has been increased while staffing has been able to be decrease. From the safety of secure rooms, prison staff can monitor and instruct prisoners. Detection devices are used to try and keep contraband out of the prisons. Digital recordings can be analyzed to help identify illegal activities going on between prisoners without an excessive labor force. "Scanning and detection devices can help spot everything, from a cell phone to a knife. Devices using radio waves can track prisoner and staff movements within an institution. New computer programs may help predict where problems are most likely to occur" (Bulman, 2009). The use of technology allows for less unsafe situation to occur and thus allow for safer environments in prisons.
The use of technology and understanding of how much security may require management of prison to create controls and functions to become more effective. Learning how to control the institution may require communication with the staffs and prisons. This way it will allow a clearer understanding of what is expected from one another. Management is expected to ensure the prison staff is fairly and ethically treating the inmates, and this is done with systems and controls. Without such controls the potential from abuses can rise. Also management can create a more at ease environment if they set up controls for prisoners to follow. The prison environment is dangerous and tough for the prisoners and if the inmates have rules that are clearly articulated to them, a higher level of order is possible. As with controls for staff and inmates, managers need to present a consistent message, and this may also be obtained by a system of controls put in place by prison boards.
Explain the various Educational and treatment programs used in rehabilitation efforts for institutional and community corrections Although it may seem that there are many people incarcerated, there are still many people who have committed a crime who do not serve time in prison. Some people have other responsibilities to fulfill as a condition of their release from incarcerate or as a preventive measure not to go to prison. Therefore, many various educational and treatment programs are used to increase rehabilitation efforts for institutional and community corrections. One program is DWI education program. The program educates defendants caught drinking and driving. The risk he or she takes each time they attempt to drink and drive puts the lives of other drives in jeopardy. According to The (2004): In some places, DWI offenders are ordered to wear monitoring bracelets — sometimes as an alternative to jail. Some say the devices reduce DWI recidivism while in use, but no one has proved their effectiveness on hard-core offenders after removal" (p. 1).
This program is normally offered to individuals caught for the first time drinking and driving in hopes to discourage individuals from making the same foolish mistake that could ultimately kill someone because of negligence. Another program is home electronic monitoring. With overcrowded prisons some offenders close to their release date or do not have a lengthy sentence, may receive home electronic monitoring that allows them to serve their time within their own home. The defendant must wear an electronic box attached to his or her ankle that is applied and removed by the department of corrections. The defendant can move about the home freely. However, he or she is not able to go beyond the parameters of the homing device. If the defendant goes beyond the limits, an alert is dispatched monitoring center, and the defendant is considered to have violated the terms of the home detention.
With the program "…it ensure[s] that the community sentence imposed by the court is enforced, it can also help to restore a sense of order and control to offenders' lives" (HOME OFFICE: Electronic monitoring – 1000th criminal tagged, 1998, p. 1). This program offers a win-win for the crowded prisons and the defendant. Last, institutions offer prison-based drug treatment programs. A program that is an "motivating educational experience, not only covers the basics regarding substance use and its effects, but also serves to identify inmates with a further need for programming and refer offenders for appropriate treatment" (U.S.Department of Justice, 2013, p. 1). The program offers inmates the ability to get off drugs and change their lives around.
The program begins during the inmate is in prison and continues when they are release from jail. The program jump-starts the process help inmates to get clean. After reviewing information from other reliable resources, jails, prisons, probation, parole, juveniles, and community corrections proceed with many perspectives and ranges. The jails and prisons are different from a few, as the length of time for punishment may range. The trend within the justice field has increased security and assistance as the rate of crimes increase. Community-based corrections becomes very helpful to criminals who would want to make a change in their lives for a brighter path. These programs available to criminals will provide other opportunities to the justice field as individuals are encouraged to apply for open positions. The positions will also require assistance from the administration office for rules and regulations. Policies and procedures are most likely set within the officer for proper procedures.
References
Haughtone, S. (2010). Community Based Correction Programs. Retrieved November 2, 2013
from http://ezinearticles.com/?Community-Based-Correction-Programs&id=4679608 Community Corrections (1998). John Howard Society of Alberta. Retrieved November 1, 2013
from http://www.johnhoward.ab.ca/pub/C29.htm#exe
Federal Bureau of Prisons. (2013). Prison Types and General Information. U.S. Department of Justice. Retrieved from http://www.bop.gov/locations/institutions/ Bulman, P. (2009). Using Technology to Make Prisons and Jails Safer. National Institute of Justice. Retrieved from http://www.nij.gov/journals/262/corrections-technology.htm
Related Topics