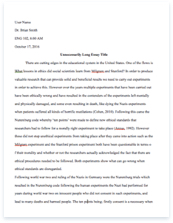 The whole doc is available only for registered users
A limited time offer! Get a custom sample essay written according to your requirements urgent 3h delivery guaranteed
Order Now
1. Choose two categories from the River Valley Civilizations sheet. Then, write an essay comparing and contrasting the four civilizations in those two categories. For example, you could choose to compare and contrast the governments and the writing systems of the four civilizations. Provide specific information in your essay. Be sure to explain both how the civilizations were alike, and how they were different, in those categories. You can use the River Valley Civilizations sheet as a reference. Answer:
The four River Valley Civilizations were alike in some ways but they were very different to. The writing system is one of the many ways to tell how all four civilizations are different from each other. In Sumer, they had a writing system with the purpose to spread information & culture. Where in Egypt they created pictograms & it was a very simple form of writing. Later they evolved & created hieroglyphics. India, had the most complex writing system out of all four civilizations. China, in my opinion had a weird way of writing, they wrote on what they called dragon bones. In the late 1800's two scholars found out the bones had scratches which had a big part in decoding ancient writing.
In the four examples they had very different purposes for writing, even though we don't know how to decode ancient India's writing I think that there writing system was somewhat like the Egyptians because they were really powerful like the Egyptians. Since the dawn of time, technology has been present and has always been a major factor of civilization. The Sumerians invented a material that has forever changed the world; Bronze thus the Sumerians marked the Bronze Age. I believe that this invention caused the Sumerians to become much more powerful but also be a target for many people. Many wars were caused over time for resources like bronze for example the Trojan War.
The Greeks were in desperate need of bronze & in order for them to conquer their enemies they first needed to conquer the Trojans since they were rich in Bronze. Egypt, created the first paper like substance called papyrus & it was found on the bank of the Nile. This substance also caused an evolution in their society with the creation of hieroglyphics & the first library in Alexandria. The Indus, had very talented craftsman and artisans. Meaning from an innovation of farming they were able to master jewelry & soapstone seals which they stamped & this demonstrates that animals were domesticated in this region. In china, artists very much like the Indus stamped their ideas on vessels & bronze pots of animals. This was very similar to India they both took the same approach & domesticated but also appreciated animals.
Related Topics