Compare and Contrast The Last Song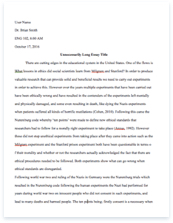 The whole doc is available only for registered users
A limited time offer! Get a custom sample essay written according to your requirements urgent 3h delivery guaranteed
Order Now
By combining a teenage summer romance with a sick parent, and you've got everything you need for a typical, but amazing Nicholas Sparks novel. Sadly, the movie doesn't live up to the perfectly written story for shown in the book.
The Last Song tells the story of a recent high school graduate, Ronnie, who leaves her home in New York City for North Carolina to spend the summer with the father she hasn't seen since her parents divorced three years ago. Her summer of angst quickly turns into one of love, though Ronnie continues to deal with her troubled past; at least in the novel. In the book version of The Last Song, Ronnie gets framed for shoplifting by a spiteful girl named Blaze. While she spends the majority of her summer falling in love with the perfect, popular and wealthy Will, she also works to clean up her mess, making court appearances and meeting with her lawyer until Blaze finally confesses.
Most of this is completely cut from the movie. In the movie version, Blaze does set Ronnie up, and Ronnie gets caught. But in an obvious and lazy case. Ronnie learns that her dad is friends with the store owner and will take care of it. The problem is never mentioned again throughout the movie. I couldn't believe that the shoplifting was basically totally cut out. It was a large part of the book and helps to show more of Ronnie's past as she moves toward her future. Not to mention, the movie's handling of the story line was not
Much of the rest of the movie only loosely follows the book. All of the overall outcomes are the same, but many of the details and means to the end are different. Even the end is different; there's still a happy ending for the two young lovebirds, but the way it's revealed does not follow the novel.
Related Topics