Communications in Business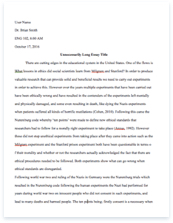 The whole doc is available only for registered users
A limited time offer! Get a custom sample essay written according to your requirements urgent 3h delivery guaranteed
Order Now
In business there are different forms of communication happening every day, there are many different ways that you can communicate with people and many different times you will need to communicate with people in business because things are always changing. You could be having a meeting with you bosses, talking to you co-worker or on the telephone talking to someone. Communication is not just talking to someone or a group of people, when you speak to someone this is known as verbal communication and there are many different for of this. There is also non-verbal communication, this is when you communicate with someone but you don't have to be speaking to him or her. You could be using written words, books, fax, email or a PowerPoint presentation. These forms of communication could be used when there is a company meeting or just showing someone something.
The are two different times people will need to communicate in business, you could be communicating formally or informally.
Formal
Formal communication is when you are talking about work and only work, and this may include many things. You could be on the phone, in a meeting, writing a report or just talking to you boss. Th a word line of communication is to do with Organisation charts, it is the way employees formally communicate through the Organisation and whom they usually communicate to. The manager could be giving information or instructions to the staff or congratulating someone on a job well done. A worker could also be communicating to there manager giving them info on what they are doing and keeping him/her on what's happening in the business, they could be responding to a question they were asked or giving them a suggestion on a problem the manager has.
Informal
This is when you are talking about anything not necessarily about their business, you could just be gossiping about what you saw on the TV or how you think the facilities in the business are. In like formal communication it is vary hard to put informal communication in to a chart of any form. You would have to know who every ones friends are and how often they communicate to each person. There are many problems that can accrue when informal communication and gossip is used in businesses buy there are also many advantages that you can get from it. Some times when a business is planing to do something new the plans may leak out into the business and people may start gossiping. The big problems it as the information gets passed may get distorted, and different versions of the situation is going around and when the real version comes out it may cause problems.
The good things that can come from this happening are that if the company responds badly to the information them the company can use alternative ideas. So business use these methods to see how people will respond to changes they plan to make in the business.
Internal and External Communications
Formal and informal are different types of internal communication. Internal communication is when you communicate within the business and are communicating with other people in the Organisation. Internal communication is vary important for a business, if all the functional areas aren't communicating with each other properly they things could be disastrous. People would be over spending, ordering thing without permission, or misusing company money. The company would end up going bust.
External communication is when you communicate out side of the business. You could be talking to a customer arranging their orders or talking to one of you suppliers ordering some more supply. There are ma different ways you can do external communication but some may cost you a lot. A lot of businesses now work with suppliers that operate outside of the UK. It uses to be hard for the two businesses to meet with each other, they would have to use plane or train to travel to have a meeting would cost a lot just to spend 2 or 3 hours in a meeting. Now two businesses can communicate with each other using video links. This is where a scream and camera in tow different meeting room, the camera projects an instant picture to the other room so every one can see each other. It cost a lot to set-up but it saves money in the long run.
Communication in International Motors
IM is a large Organisation, which operates all over the world so communication can be difficult, even their internal communication can be hard. The subsidiaries that IM group doesn't relay work together, they work as separate organisations but consolidate all their finances. This is why there are company meeting every two or three-week and financial reports are given on a monthly basic. The different functional areas also work very close together as well and it is fairly easy be cause International Motors Imports services only employ around 300 people.
Their external communication causes a big problem for IM. When they communicate with their customers that is simple because they all come from the UK, but their suppliers all come from Japan (Subaru, Daihatsu Isuzu). The cost of flying from Japan to England is very high so thousands of pound ore used every time there is a meeting. The Japanese don't like video link because they like to work face to face. They take it as a mark of disrespect when business is not done face to face. International Motors wasted a lot of money setting up a videoconference room because they didn't research how the Japanese work.
When communicating in business different situations will use different types of communication depending one the task or issue that is being discussed.
Verbal is the most common type of communication in and out of business, in business employees will use verbal communication when they are having appraisal with their bosses. They will be communicating verbally between one another on have they think they have been performing and how they can approve their performances.
If the owner or manager of the business will need to communicate with a small group of workers then he will use verbal it will same time from sending them each letters and it is easier for the workers to get there views through. It the boss was communicating all the workers them letters or even email would be a more appropriate choice.
Written communication will be used when orders are being made. Email would be faster but a letter can be forwarded to a specific person in the organisation and no one else will be able to access it and records of the order are easier to keep track of.
Written communication is also used when bulletins or memos are being sent. These show that going to happen in the day and what's happened in previous days. This is a good way to communicate in business because the workers feel that they are been told and no about what's happening in the business.
There are many ways to use ITC to communicate in business. ITC will be used when sending information over a long distance on a short time. This includes Internet and email. This is a new but excellent form of communication. IM will find this easier to communicate on small matter with their firms in Japan.
ITC can also be used in presentations and meeting to create chart and diagrams made on a spreadsheet. This is a fast way to create breakeven chart profit loss accounts and other charts and graphs that will held the workers to under stand what's happening in the meetings.
Related Topics