Collision Course in Commercial Aircraft: Boeing-Airbus-McDonnell Douglas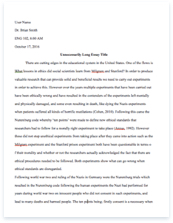 The whole doc is available only for registered users
A limited time offer! Get a custom sample essay written according to your requirements urgent 3h delivery guaranteed
Order Now
This is a case about three different companies dedicated to the manufacturing of aircrafts. Those three major companies are: Boeing, Airbus Industry and McDonnell Douglas; each of one was struggling to produce enough aircraft to satisfy a seemingly unquenchable need for passenger and freight transport around the world, developed in this form many kinds of aircrafts in different models and styles.
Airbus is a consortium of European aircraft manufacturers formed in 1970; Boeing Company was founded in 1916 as the world's largest private commercial aircraft manufacturer in the USA; and finally McDonnell Douglas, considered the third major manufacturer, began operations since 1920 working essentially for the US government, manufacturing military aircrafts.
Problems began when each company was looking for take advantages from new and different forms to finance its operations. For decades accusations of unfair trade practices had led the United States and the European community to the brink of trade war in commercial aircraft. In addition to this situation the booming demand at the end of the 1980s seemed to signal a respite in the fight between companies and countries on both sides of the Atlantic. Each manufacturer felt that he has to win each competition, and he has to win all the demand, nevertheless demand in this industry was cyclical and the risk of an eventual slowdown in orders existed.
In the past most non US carriers had been small, government owned airlines, which tended to place small orders, however some European and Asian carriers were approaching the size and scope of US mega carriers, so the battle began and they were placing huge orders too.
All the situation mentioned above brought about serious problems in issues like pricing competition, government intervention and international collaborations, all in order to be more competitive in front of one another. So were at that point when the problems arose and the fight for the market share around the world and between companies began.
CHARACTERS
The Boeing Company. – founded in 1916 in Seattle, was the world's largest private commercial aircraft manufacturer and America's largest exporter. This company also produced military aircrafts and products for NASA and other aerospace organizations. It was the dominant competitor in every segment of the commercial transport market; it was a technological leader, keeping under its control the production of a wide variety of models aircraft. This company served the best capitalized carriers such as United Airlines, Lufthansa, British Airways, Air France and Japan Airlines; developed at the same time a reputation for providing rapid, worldwide service and parts replacement for its customers.
Airbus Industry. – was formed in 1970 as a GIE an entity of French origin under which separate companies pooled their interests and activities for mutual gain; this means also that profits and losses were not shared, each participant's profit depended upon its own costs, and the costs of one participant were not borne by the others. A major reason for the creation of this company was the desire of several European governments to have a viable aerospace industry. This industry was responsible for managing the development, production, marketing and after-sales service of the aircraft different form the Boeing Company. Functions specifically associated with the engineering, production and program finance, while coordinated by Airbus Industry, were primarily executed by the partner companies, and this was the main issue for which problems became. Is important to mention that, Airbus aircraft achieved important technological advances over US planes.
McDonnell Douglas Corporation. – It was the third major manufacturer in the aircraft industry, it had been making commercial airliners since 1920, and it was divided in two areas, one to serve the government requirements and the other to serve commercial necessities. MD was the largest defense contractor in the United States, producing about $10 billion worth of combat aircraft, helicopters, missiles, and defense electronic systems for the US Armed Forces in1990. Nevertheless, MD was in financial disarray in 1990, as a consequence of the strong competition and rapidly dropping demand for its products; the strong emergence of Airbus squeezed MD's market share. This was the main reason for which the company in the future decides to make a joint venture with other companies in order to avoid its financial problems.
MAIN PROBLEM
The main problem at this case is how the Airbus industry is going to continue with its financing if the government subsidies, from which it survived, were being negotiated away because they were considered and unfairly competence. Also it is important for the company knows what kind of things has to do in order to be competitive in pricing and how this new paths are going to impact in the market and in its competitors.
DATA ANALYSIS
By looking at all the data showed by the case we can realize that the worst company in the industry of aircraft manufacturing was McDonnell Douglas because it confronted serious financial problems since 1980s when Airbus squeezed its market share. In 1984, MD's fleet comprised 28% of aircraft in service, by 1989 had only 23% of the worldwide fleet, while for example Boeing had 53% in the same year; in 1990 Boeing had 45% of the market share while Airbus had 34% leaving only 21% of the market to MD. The strongest company was Boeing which cover about 70% of worldwide demand, nevertheless the Airbus Industry was supported by the government assistance allowing it to be more competitive in prices, between 70%-90% of research and development costs were financed by money from the participant nations governments, taking this option Airbus guarantee an important portion of the market share and also it was a door through which Airbus industry could pass into the USA. Airbus often forced Boeing and MD to choose between losing a sale or cutting the prices below operating expenses, so it was considered an unfairly competition. Since 1979 Airbus industry contracts with the US aerospace industry have exceeded $3.5 billion an average of $1.2 million per day for 8 years.
In the more technical arena, the Airbus aircrafts are composed by many and different kinds of parts coming from 500 different US companies; in terms of initial investment every Airbus aircraft generates approximately the same amount of business for the US manufacturing industry as an MD-80 from McDonnell Douglas Co. Over 15 year cycle each Airbus wide body generates more business for the United States than an American aircraft. 88% of all maintenance items of the Airbus are US manufactures so it is a disadvantage because it depends from to many external providers, related with its competence (Boeing). On the other side the Boeing aircraft is manufactured in its major part in the US, only well over 30% is manufactured outside the US; finally in the MD industry the major parts that composed its aircraft are manufactured by its own company, only the 17% is manufactured in other locations, so it represents an advantage for the company because posses more control over its production.
POSSIBLE SOLUTIONS:
According with all the data provided by the case we can find some possible solutions:
Since negotiations between countries agreed to limit Airbus government subsidies to 45% of total costs, down from75%, this company can use this financial help to invest it in the production of the new model aircraft in order to compete with the 747 model of Boeing Company; on the other hand the company can acquire other financial help from the companies that sustained this industry in order to invest it in research and development, cover in this form the rest 20% that negotiations cut in the past; in this form the company could average all its costs, and in this form no one restriction estipulate on GATT is violated.
Also Airbus Company can change its main industrial programs in order to diminish its dependence on foreign providers; if Airbus does this the 88% of its items can be financed by internal financing and in this form the other countries and the GATT can't say the company is making unfairly competence. If Airbus changes its providers, it can say that the main items in its aircraft are obtained from internal suppliers so if they give lower prices it cannot be considered as unfairly actions in commerce, because it is a legal form to do business; also Airbus can obtain the items from subsidies and if it doesn't say anything nobody is going to be aware about the situation, because all is made in an internal form and can disguise the situation trough managing the situation as internal providers.
Finally if Airbus wants to be more competitive in the construction of new aircrafts it can renovate the negotiations with McDonnell Douglas Co. in order to made them equal to, if not larger than, Boeing in terms of market share, approximately cover 50% of the market. If this two companies design a new model of aircraft in order to compete with the Boeing 747 model, the new plane could carry more than 500 passengers and would be the first direct competitor, also this new model would be able to do what 747 do and in a more cheaply form, so it could impact directly on the competence, but they can be accused of unfairly competence because those two companies had already form a joint venture, and this is not against the stipulations in GATT.
CONCLUSIONS
By analyzing this case we realized that in the business of aircraft you have to prevent all the future events and also the reaction of competition in order to avoid huge problems, because this industry is managed only for few and strong competitors. Also external environment and decision in International Commerce, like the GATT stipulations, affects directly on the business, so the companies have to take into account this situation. Strategic planning and long-term goals are needed, because you can't implement an overcapacity only to compete, it is not really competitive because that results in high costs for the company. If a company is "competitive" it doesn't mean that the price is the factor that makes it competitive all the situations around affects the competitiveness and there are different situations that we have to take into account.
Related Topics