Coke and Sketchers Adapting Into International Markets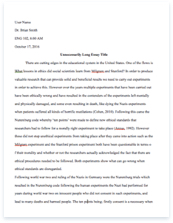 The whole doc is available only for registered users
Pages: 7
Word count: 1629
Category:
A limited time offer! Get a custom sample essay written according to your requirements urgent 3h delivery guaranteed
Order Now
Many Americans are familiar with the product names Coke and Skechers, with both brands most likely at some time or another making their way into an American home. Over years we have been indulged with commercials, magazine articles, billboards, television commercials and radio spots, which promoted those two companies products. Over the past decade the growth of Globalization has provided these companies room to expand and disburse their products worldwide. However, before Coke and Skechers move products forward into new countries, vast amounts of dollars are placed in researching the consumer's wants and needs, plus what they believe creates value in a product. These factors greatly influence how a company markets product to new, international consumers.
Coke is the first of the two companies which this report will cover, going over information which relays how Coke has adapted their products when marketing globally. Upon reviewing the comparison of Coke's 4 P's both domestically, as compared to internationally, there is a slight variance amongst the 4 P factors.
When looking at the "Product", Coca-Cola uses two formulas, one made with sugarcane, the other with corn syrup (found in America), for all different markets. Coke also adapts the flavor of Coke to mimic more popular ethnic flavors within specific countries. (http://en.wikipedia.org/wiki/Global_marketing , 2010). Such as the "Mezzo Mix" found in Germany, which tastes a lot like Pepsi, with a hint of bitterness. Or the South African "Bibo Pine Nut", a non-carbonated soda which is very sweet, similar to the pina colada snow cone syrup. Another strange combination is the "Smart Apple" located in China, which tastes similar to a green apple candy or a caramel apple sucker. (http://nowthatsnifty.com, 2010).
The "Price" of Coke, will slightly vary from each countries market, by adding in other varying factors such as R & D, costs of delivery, ingredients, tariffs, and more.
The "Placement" of Coke also becomes a factor while designing bottles or cans, for a specific country. Coke bottles or cans are found to be similar in size and shape of other beverage bottles located within each specific country, due to the fact some countries do not use, nor have vending machines and must utilize other "shelf" methods of display. (http://en.wikipedia.org/wiki/Global_marketing , 2010).
Coke products have different forms of "Promotion", within each country. Many of these countries hold different factors which influence buying coke products. Upon researching Coke advertisement many International television commercials were out on the web. These commercials ranged from comical, friendly" young to middle aged", families and "smiling" friends in Spain, as they gathered for traditional Spanish early noon meals. Singapore Coke commercials were usually animated, "youthful characters", with local pop singers singing hip hop music.
As for Cokes global "Position", Coke remains consistent worldwide. Coca-Cola has chosen to tweak its positioning efforts to accommodate each individual, local culture, practices and nuances. Cokes product movement is based on what is the best launch of its product, within each international market. This position is evident in its 'Live on the Coke Side of Life' advertisement campaign launched in a Super Bowl Advertisement in 2007, where elements of local culture are included within a large television advertising campaign. (www.Youtube.com, 2007).
As the world's largest manufacturer and distributor of non-alcoholic beverages, Cokes beverages are generally for all consumers; however the main "Target Market" of Coke mainly consists of younger generations. This young generation is the target market of Coke because Coke wants the youth and energy surrounding the product. This is pretty much the same target market group found worldwide. However, there are some brands, which target specific consumers. Both nationally and internationally Coke, when advertising has a primary target market of those who are 13-24 years, and a secondary market of 10-39 years. (http://wiki.answers.com, 2010).
Skechers is the second of the two companies which this report reviews; displaying information which shows in which ways Skechers has adapted the company's products when marketing internationally. The "4P's , "Position" and "Target Market" Skechers all show some variance when adapting the products into international markets.
The first of the four P's, "Product", with more than 2,500 styles, Skechers has a diverse range of brands and products to suit the needs of almost all ages and demographics, although the bulk of its sales are too young and fit people. In the US, Skechers newest promotion is geared towards the "fit and healthy", pushing their newest product line, "Shape-Ups", which promise to help the user lose weight, tighten muscles and strengthen the body's core. Overseas, Skechers products are mainly footwear for the youthful, offering unique styles, colors and geared towards youth who like hip hop and dance. (A.S.A., Advertising Standards Authority, August 10, 2010).
Skechers "Price", varies between the type of shoe and style. In the U.S., since many styles are geared towards fitness and sports, the price ranges from $39 to the classic tennis shoe up to the average / upper, popular "Shape-Up" of around $110. Internationally Skechers targets the "hip hop" and dance youth. These shoes are a mix of colorful soft sole street shoes around $29, to the middle $39 tennis shoe, up to stylish street boots around $79. (ZACKS Investment Research.( May 31, 2010).
Skechers "Placement" seems to be similar when comparing the U.S. placement, as compared to most other countries. Skechers through its distribution networks, subsidiaries and joint ventures is poised to enhance its global reach in the footwear market. Skechers' sustained focus on a new line of products, opening of new retail stores, distribution channels, online marketplaces and the development of new international distribution agreements (in India and Mexico), which overall should facilitate the increase in sales and profitability. With growing operations in China, Hong Kong and Chile, the company remains on track to continue its growth momentum in fiscal year 2010. (ZACKS Investment Research, May 31, 2010).
Skechers "Promotion" of the International products differs due to the target market the company is trying to attract. In the U.S. Skechers "healthy and fit" consumers are targeted through famous athletes, like Joe Montana and Karl Malone, implying they are using the Skechers Shape-Ups to make a "comeback". Skechers International "hip" product lines are promoted through a unique "on the street" party. Skechers holds street parties and dance competitions for youth. In Asia these "street dance" parties have become well known and have assisted Skechers in the consumer's product awareness. (A.S.A., Advertising Standards Authority, August 10, 2010).
Within the United States Skechers in-house advertising team plans on "Positioning" the Skechers brand through lifestyle and image advertising. The Company's main focus is meant to have the Skechers brand recognized as a casual, active youthful brand which stands for quality, comfort and design innovation. Skechers retail locations feature "in-store shop" in which the company provides fixtures, signage and visual merchandise in a dedicated floor space within the retail store. The design of the "in-store-shop" utilizes the distinctive Skechers advertising and offers a strategic positioning of its brand to promote recognition and differentiate Skechers' from that of its competition.
Skechers is still in the early stages of its international expansion. At this time Skechers positioning stands at selling and marketing within more than 100 countries and territories. The company's goal is to increase international sales through foreign distributors and by heightening Skechers international marketing position within those countries. Skechers international advertising campaign has been designed to establish Skechers as a global brand synonymous with casual shoes. Internationally, Skechers has taken its products to the streets, promoting them not only through retail and online store-fronts, but also through public relations and promotional events geared towards gaining the younger generations appeal. (http://sec.egar-online.com, 2010)
Skechers offers the consumer more than 2,500 styles of footwear products. Skechers has a diverse range of brands and products to suit the needs of almost all ages and demographics. Skechers "Target Market" both nationally and internationally parallel themselves by targeting the bulk of Skechers sales towards children, teens, men and women who are relatively young and fit , between the ages of 12-40 years, and who are both style and health conscious.
The adaptations for both Coke and Skechers were made to entice new consumers, while branching out worldwide. The adaptations in coke were mainly focused in the product itself, adapting taste to mimic ethnic flavors. Coke also had to consider the products placement while designing local bottle shapes and sizes, to fit on different global market shelving or display units. Skechers main adaptations were seen in a mix of promotion methods, going after specific target markets, such as the "hip hop" dance groups in Asia, as compared to the "fit and healthy" groups in America.
The adaptations for both Coke and Skechers seem to have been effective, due to a visible growth in the "second leg" of profit from International sources. This adaptation has assisted in Cokes beverage units' volume to grow 4% in the quarter with additional growth across global markets, including 29% in China, 22% in India, 12% in France and 8% in Brazil. (Marcus. M., February 9, 2010). Sketchers management believes that its international wholesale business growth will climb to 25% to 30% of total sales in the long run. (ZACKS Investment Research, May 31, 2010).
When thinking of a country in which Skechers might want to adapt their product, to target new consumers. Mexico might be an ideal location to promote low cost "work boots" and the Mexican beloved "cowboy boot". Much of the nation is filled with ranches, rugged terrain and a large labor force, deeply involved in construction and trade industries. The country overall, has the need for sturdy boots at an affordable price. Skechers also might look to placing a manufacturing factory within the country. This would allow the cost of labor to stay low, giving the ability to sell "affordable" boots, and as an added plus this location would help in keeping its main consumer and suppliers close to the factories home base.
Bibliography
http://sec.edgar-online.com/skechers-usa-inc/10-k-annual-report/2000/03/30/section2.aspx
http://nowthatsnifty.blogspot.com/2010/06/tastes-of-world-16-international-coke.html
http://en.wikipedia.org/wiki/Global_marketing
https://www.benzinga.com/10/09/478640/skechers-in-neutral-lane-analyst-blog#/ixzz16dWzphgH
Related Topics