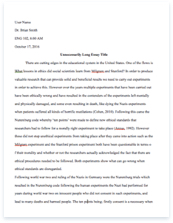 The whole doc is available only for registered users
A limited time offer! Get a custom sample essay written according to your requirements urgent 3h delivery guaranteed
Order Now
What is Coalgate scam?
Coalgate is a name given to the scam in India where the CAG has reported allocation of coal blocks in the country to business companies without recommendation of the appropriate agencies by the congress led UPA government for mining coal as energy resource for investments & profits.
Dr. Manmohan Singh is the Prime Minister since May 2004 and was personally in-charge of the Coal Ministry from November 2006 to May 2009. The average allotment of coal blocks was 3-4 per year until a few years back. But this number shot up drastically to 22-24 during 2006-09 when Dr. Singh was in charge, raising questions about the manner in which these allotments were made. All the allotments were made without protecting the interest of public exchequer, and without following any competitive process.
How much Money involved in Coalgate Scam ?
The CAG has come to the conclusion that the government's decision to not auction 194 coal blocks between 2004 and 2011 meant that the country lost a huge amount in revenue. The figure was initially believed to be more than Rs 10 lakh crore, but the CAG chose to keep PSUs out of its final report, bringing the figure down to Rs 1,86,000 crores.
The CAG feels the loss could have been avoided, or at least have been lower, as the procedure for auction of the precious natural resource could easily have been put in place by 2006. The failure to do so meant that 25 firms, including Essar Power, Hindalco, Tata Steel, Tata Power and Jindal Steel and Power, received a windfall through coal blocks on nomination basis, instead of competitive bidding.
Who were involved in coalgate scam ?
( Congress Prime Minister Manmohan Singh
( Ahmed Patel (Political Sec to Sonia Gandhi, UPA Chairperson) ( Naveen Jindal (Congress MP)
( Subodh Kant Sahai (Congress Minister of Tourism)
( Dasari Narayan Rao (Congress Minister of stae for Coal )
( Rajendra Darda (Congress Minister of Education in Maharashtra Govt) ( Vijay Darda (MP, Brother of Rajendra Darda)
( Premchand Gupta (RJD MP,Ex Union Minister of corporate Affairs) ( S Jagatrakshakan (DMK MP, Union Minister of State for Commerce & industries)
Here are 10 things you ought to know about the coal scam:
1. Company chairman Naveen Jindal has been charged with criminal misconduct, conspiracy and cheating as the FIR alleges that his company Jindal Steel and Power misrepresented crucial information to land valuable coal fields from the government. 2. Former Minister of State for Coal Dasari Narayan Rao has also been named in the chargsheet for allegedly accepting kickbacks from Naveen Jindal in exchange for coal licences. 3. The Naveen Jindal group was the largest beneficiary of the coal block allotment since his company was allotted a total of 11 blocks 4. This is the twelfth FIR filed in the coal scam and the investigative agency is reportedly conducting searches at 19 places in Delhi, Hyderabad and Kolkata. The Congress MP's residence and head office in Delhi are also being raided in connection with the coal scam. 5. Two firms – Nalwa Sponge Iron Ltd and Gagan Sponge Iron Ltd – allegedly associated with Jindal – have been under the CBI scanner for some time and have reportedly also been booked. Nalwa Sponge and Gagan Sponge got one coal block each at Gare Palma IV, Chhattisgarh, in 2006, and at Amarkonda Murgadangal, Jharkhand, in 2008, respectively.
The two coal blocks were being mined in joint venture with Jindal Steel and Power Ltd. 6. Jindal Steel and Power got a coal field in February 2009 (Talcher coal field in Angul in Orissa) with reserves of 1500 million metric tones well after the self-imposed cut-off date by the Centre on allocation of coal blocks. The Opposition alleged that the Government violated all norms to give him coal fields. Naveen Jindal, however, denied any wrongdoing. On 15 September 2012, an Inter Ministerial Group (IMG) headed by Zohra Chatterji (Additional Secretary in Coal Ministry) recommended cancellation of a block allotted to JSW (Jindal Steel Works), a Jindal Group company. 7. On 7 June, 2013 the Ministry of Coal issued showcause notice to Jindal Steel & Power for delay and unsatisfactory progress in development of Utkal B1 coal block in coal rich Chhendipada area in Angul district as no significant progress has been made by the company towards development of the coal block with critical milestones like land acquisition, grant of mining lease and application of mine opening permission still pending.
The showcause notice to JSPL followed a caution letter issued earlier to the company on April 26, 2012, to expedite development of the coal block and to remain careful in the future with respect to milestones stipulated. 8. CBI, which started probing the allocation of coal mines following the Comptroller and Auditor General of India (CAG) report that pegged a notional loss of Rs1.86 lakh crore due to faulty allocation process, has already registered 10 cases. These FIRs accuse corporates of overstating their net worth, failing to disclose prior coal allocations, and hoarding rather than developing coal allocation. 9.The crackdown is part of the government's exercise to ensure that the allocated blocks do not remain unproductive for long. The Government has already de-allocated coal blocks in 22 cases and bank guarantees have been forfeited in case of another 36 entities. 10.The crux of the CAG's argument was that the UPA government had the authority to allocate coal blocks by competitive bidding, but chose not to due to which both public sector enterprises and private firms paid less than they might have otherwise.
Related Topics