Characteristics of Willy Loman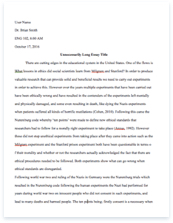 The whole doc is available only for registered users
A limited time offer! Get a custom sample essay written according to your requirements urgent 3h delivery guaranteed
Order Now
Death of a Salesman is a modern tragedy wherein the main character of the play is a common every man without any noble roots or royal ties. Willy Loman is an average salesman ageing in the mid sixties with a dream, an American dream. He has a family; a wife and two boys. His average dream of having a better job earning a decent living, and providing a better living standard for himself and his family. There are three main characteristics that characterize Willy as the protagonist in Death of a Salesman; his love of being social, the fact that he is a dreamer and a lover. Willy Loman has always believed that the only way to succeed in life is to be well liked by people. He depends on people to make him feel that he is at the right place in his life. Ben, his brother, fills his head with the ideas of travelling and seeing people and life and living. He uses Bernard, his sons' friend, to prove his theory better, to believe that if you are well liked then you must be successful. He looks at Bernard and sees that he is weak and used around his son's team at school and realizes that as he is not well liked by his mates that he must then never succeed in life. He builds his life on his dependency on his social network, the fact that he is well liked at his business by the people that buy his products empowers him and makes him feel worthy of all.
Later on his social dependency leads him into his inability to be alone for a couple of days so he acquires a mistress and gives her his wife's stockings. When the boys needed money he assumes that Oliver would give it to them because Biff is a strong man who is well liked and that that's enough to get Oliver to loan him money. Again the relationship between Willy and Charlie is of social importance to Willy as Charlie is the father of a "not so liked" boy, Bernard, and he feels that there is a mutual benefit from his asking for money from Charlie and his son being friends with Biff and Happy. The most prominent characteristic of Willy is that he is a dreamer. Not only is he constantly dreaming about his past and the happy days he had had at home with his two boys but he never gives up on his dream of providing a better life for his children and wife, and he never gives up on the dream that Biff would someday be grand. He constantly remembers the conversations he had with Biff about him getting into University of Virginia and succeeding in life as he is well liked and plays sports. He remembers the happier times that he and Biff had when Biff looked up to him and always wanted his attention and satisfaction.
Willy dreamed that he would grow something to help his children so till his last living day he purchases some seeds and plants them, to provide for his children something, to feel as though he left them something. When one looks at Willy and Linda's relationship it seems that it is weak, that Willy takes her for granted. He mistreats her and hardly lets her speak, and he gave away her stockings to his mistress. But when one looks closely at his character, it is clear that he loves her, he feels that he had let her down by having a mistress so he constantly tries to dream of moving to a better home and providing a better life for her. He gets upset with her when she tries to fix her old stockings because he feels guilty about not providing new ones for her. His final reason to commit suicide was to help his wife because she had suffered too much and too long. Willy tries to provide the best for his sons and till the last day he regrets never having anything to leave to his children. And he tries to provide anything for them even if it means his death. When one looks at all of Willy Loman's characteristics together it is easy to deduce that he is the protagonist of the play, and that with his love for his wife and sons and his dreams for a better life he needed to be an extremely social being so he can leave behind something for his family, even if it is the insurance money they receive for his death.
Related Topics