Carper: United States Congress and Agrarian Reform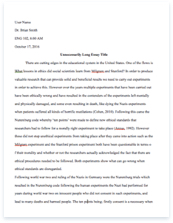 The whole doc is available only for registered users
A limited time offer! Get a custom sample essay written according to your requirements urgent 3h delivery guaranteed
Order Now
Republic Act 9700 or the Comprehensive Agrarian Reform Program Extension with Reforms (CARPER) Bill, that aims to redistribute all agricultural lands to landless farmers. Is an act amending several provisions of Republic Act 6657, or the Comprehensive Agrarian Reform Law (CARL) of 1988. It was first filed as House Bill 1527 by Akbayan Party list Rep. Risa Hontiveros in 2007, it was later substituted by House Bill 4077, also sponsored by Hontiveros and Albay Rep. Edcel Lagman, the version made into law. Its Senate counterpart was Senate Bill 2666, filed by Sen. Gregorio Honasan. In December 2008, the budget for CARP has expired and there remains 1.2 million hectares of agricultural lands waiting to be acquired and distributed to farmers. Philippine Congress being a landlord dominated institution is reluctant to continue the funding of CARP despite the clear call by farmers and the President to pass a CARP Extension with Reforms law. Beginning with the amendment of Sec. 2 and 3 of the CARL, which defines the duty of the state to initiate the Comprehensive Agrarian Reform Program (CARP) and its beneficiaries, the CARPER primarily extends the land distribution program of CARP by five years.
It also redefines the scope of the program, and as the Philippine Daily Inquirer reports, does away with the provision for voluntary land transfer, which was used by landlords to distribute the land under the controversial Stock Distribution Option. In Sec. 18, the CARPER also mandates that all land reform cases must be under the jurisdiction of the Department of Agrarian Reform (DAR) except for cases falling under the exclusive jurisdiction of the Department of Agriculture (DA) and the Department of Environment and Natural Resources (DENR). Only the Supreme Court has jurisdiction to issue any restraining order or writ of preliminary injunction against the Presidential Agrarian Reform Council (PARC), the DAR, and other related agencies on agrarian reform cases. A new Congressional Oversight Committee on Agrarian Reform (COCAR) is also created by virtue of the CARPER, composed of the Chairpersons of the Agrarian Reform Committees of both Houses and three members each from the Upper and Lower House, to be designated respectively by the Senate President and the House Speaker.
It also incorporates a new section into the existing CARL, Section 37-A, specifically mandating the inclusion of equal support services for rural women and the establishment of a women's desk under the DAR. The CARPER, however, has been criticized for still having several pro-landlord provisions. According to the Philippine According to an editorial published last August 10, 2009 in the Philippine Daily Inquirer, two of these provisions favoring landlords are those requiring the sworn testimony of the landlord stating that the farmer-beneficiary actually worked the concerned piece of land, before any titles can be handed over; and a provision concerning compensation for affected landowners. In an interview with Bulatlat, Anakpawis Partylist Rep.
Rafael Mariano also sharply criticized the condition needed to implement Phase 3 of CARPER – that 90% of those previously covered by CARP should be distributed before the final phase can be implemented. Progressive party-list groups also preferred the Genuine Agrarian Reform Bill (GARB) over the CARPER, which included more amendments such as the free distribution of land. Despite being signed into law on August 7, 2009, more than a year after the CARL expired, as of September 2009 the DAR still has to release the implementing rules and guidelines for CARPER
Related Topics