Boy-girl relationships between students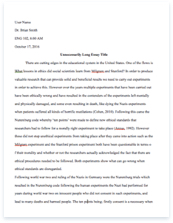 The whole doc is available only for registered users
A limited time offer! Get a custom sample essay written according to your requirements urgent 3h delivery guaranteed
Order Now
Boy-girl relationships are all about young love, having fun with the opposite sex and learning how to deal with relationships. It is usually harmless and it is natural. These relationships are usually based on looks, interests and social reputation. But stereo-typing becomes part of it, outsiders tend to condemn them based on external appearances. An example of this would be the argument that "boy-girl relationships between students from top schools and those from neighbourhood schools are doomed to fail." Before I make my stand on this, I will view it from both sides.
If I were to agree with the view, I'll say that one factor that contributes to the 'doom' factor would be the social circle. Students from neighbourhood schools tend to mix with company that are more relaxed, in a sense that, they do not study that much or do their homework as often or even not doing well in their tests and examinations. They prefer to hang out at shopping malls, wasting their time window-shopping. Some of them prefer to sit under the flats and just talk with their friends or play cards with them. Students from top schools, on the other hand, are more geared towards their studies and academic performance.
They would spend most of their time revising, studying and doing their homework. They would only relax when they have finished studying or doing their homework. Most of the time, these students would just watch the television or listen to the radio or play computer games. From here, we can see that the students from top and neighbourhood schools lead two totally different lifestyles. So when one from either side were to get into a relationship, it would be quite difficult to work out since both are entering into another lifestyle that is so different from his/ her own.
If I were to disagree with the view, I would have to say that there are quite a number of reasons why I do not agree. Firstly, relationships are based on trust, honesty, love and understanding. In all relationships, these four components must be present in order for the relationship to work out. You have to trust your partner that they would not do things that will hurt you physically or emotionally. You have to be honest with your partner as honesty is a big part in relationships. You cannot go telling lies to your partner. It is just not right. Love is another major factor. Love is the spark or chemistry between two persons. It is what makes the couple get together and be together through thick and thin. Understanding one another is a factor that goes without saying. Both need to be understanding towards each others' problems or views about something. This involves "giving" and "taking".
Love relationships go much deeper that just the exterior such as looks, social reputation, money or even age. To judge a relationship only by the exterior is like judging a book by its cover. You would not know whether it is a good book or not unless you read it. The same could be said about relationships. You would not know if the relationship would work out or not unless you were to know the two of them personally or you were to get involved in a relationship with one of them. Most relationships tend to look like it will not work out or are 'doomed' but actually, it is the other way around. An example would be my friend's experience. He is twenty-five this year and is currently in a relationship with a thirty-year old woman. They have been going together since four years ago.
They are now engaged and are going to get married soon. At first, many people were against it saying that my friend should not be dating an older woman as traditionally, the man has to be older and more matured than the lady. But my friend proved all of them wrong. The lady is happy and so is he. Another example to show that true love is not based on social status or intelligence would be my parents. My mother only has PSLE education while my father has an 'O' level certificate. They have different qualifications and different education backgrounds but their relationship has blossomed and worked out. Up till this day, they love each other very much. This proves that relationships are not based by social status or background or level of intelligence.
In light of these two views, I'll say that I disagree whole-heartedly with the argument that "Boy-girl relationships between students from top schools and those from neighbourhood schools are doomed to fail". Personally, I believe that relationships are more than just about intelligence or social background. I come from a neighbourhood school and currently, I'm in a relationship with a JC student. Although we come from different backgrounds and social status, our relationship is going well as both of us know that those things do not matter in our relationship. The things that matter to us are understanding, honesty, trust and last, but not least, love.
Related Topics