Biography of Dr. Bhupen Hazarika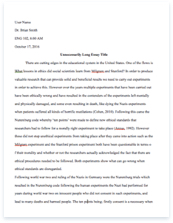 The whole doc is available only for registered users
A limited time offer! Get a custom sample essay written according to your requirements urgent 3h delivery guaranteed
Order Now
Dr. Bhupen Hazarika is a stalwart in the annals of India's cultural heritage today.
A multifaceted genius, he is a good poet, music composer, singer, actor, journalist, author and film-maker of the very highest repute. He is the only living pioneer of Assam's film industry in the Northeast, and has been therefore, rightly hailed as the uncrowned king of North-Eastern India's cultural world.
Education
Bhupen Hazarika was born in 1926, in Sadiya, Assam. An extremely academically prolific person, he did his Inter (Arts) in Guwahati in 1942, and went on to Banaras Hindu University to complete his B. A. in 1944 and his M. A. in Political Science in 1946.
Soon after, he left for New York, USA where he lived for five years and received his doctorate (PhD) in Mass Communication from Columbia University. He also received the Lisle Fellowship from Chicago University, USA to study the use of educational project development through cinema.
Achievement in Cinema
Bhupen Hazarika is ranked amongst the leading film makers of the nation.
He is probably the only living pioneer who is solely responsible for placing the fledging Assamese cinema on the all India and on the world cinema map. He has been the only person in the past 40 years to propagate the better cinema movement and has integrated all the seven north-eastern states, including tribal culture, through the medium of cinema. His remarkable popularity brought him to the legislative Assembly as an Independent member between 1967 to 1972, where he was solely responsible for installing the first state owned film studio of its kind ever, in India in Guwahati, Assam.
Bhupen Hazarika began his career in films as a child actor in the second talkie film to be made in the pioneering years of 1939 in the film "Indramalati".
A prodigious genius he wrote and sang his first song at the age of 10 after which there has been no looking back.
He has produced and directed, composed music and sang for the Assamese language films "Era Batar Sur" in 1956, "Shakuntala" in 1960, "Pratidhwani" in 1964, "Lotighoti" in 1967, "Chick Mick Bijuli" in 1971, "Mon Projapati" in 1978, "Swikarokti" in 1986, "Siraj" in 1988. He also directed, composed music and sang for "Mahut Bandhure" in 1958. He produced, directed, and composed music for Arunachal Pradesh's first Hindi feature film in colour "Mera Dharam Meri Maa" in 1977. He directed a colour ducumentary for the Arunachal Pradesh Government on Tribal folk songs and dances entitled "For Whom The Sun Shines" in 1974.
He produced and directed a documentary "Emuthi Saular Kahini" based on the co- operative movement for the Govt. of Assam entirely in the format of lyrics. He produced and directed a half-hour documentary for Calcutta Doordarshan Kendra in 1977 on the folk songs and dances of north east India entitled "Through Melody and Rhythm". He produced and composed music for five reeler colour documentary to promote tourism for the Govt. of Assam in 1981. He produced and composed music for the internationally famous award winning Hindi feature film "Ek Pal" in 1986, directed by Kalpana Lajmi, starring Shabana Azmi, Nasiruddin Shah, Faroque Shaikh. He produced and composed the music for the extremely popular television serial "Lohit Kinare" directed by Kalpana Lajmi, based on famous short stories of Assam for the prime time National Network in 1988. He has been the Executive Producer, Music Composer for the recent award winning film in Hindi "Rudaali" starring Dimple Kapadia, Raj Babbar, Amjad Khan and Rakhi.
He has won the President's National Award for the best film maker thrice : for "Shakuntala", "Pratidhwani", and "Loti Ghoti" in 1960, 1964 and 1967 respectively. He won the Arunachal Pradesh Government's Gold Medal in 1977 for his outstanding contribution towards Tribal Welfare, and Upliftment of Tribal Culture through cinema and music. He also won the National Award as best music composer in India in 1977 for the Assamese film "Chameli Memsaab".
Dr. Bhupen Hazarika has been the Chairman, Eastern Region on the Appellate Body of the Central Board of Film Censors, Government of India for 9 years consecutively till 1990.
He is on the Script Committee of the National Film Development Corporation, Eastern India.
He is the director on the national level on the Board of Directors of National Film Development Corporation, Government of India.
He was the Executive Council Member of the Children Film Society (N'CYP) headed by Mrs. Jaya Bachchan. He is the member of the Board of Trustees for the Poor Artists Welfare Fund, Government of India. He was the Chairman of the Jury of the National Film Awards in 1985 and was a jury member several times from 1958 to 1990. He is at present also on the Governing Council for policy making decisions for the Film and Television Institute, Government of India , Pune.
The Information and Broadcasting Ministry, Government of India bestowed the honour of Producer Emeritus on him.
Bhupen Hazarika was also a member of P. C. Joshi Committee appointed by the Information Ministry for revitalising software programming through television for the coming 21st century.
He has rendered music, written lyrics and sung for numerous Assamese, Bengali and Hindi films from 1930s to the 1990s. Bhupen Hazarika has scored music and sung for the highest number of Assamese films made in the past 40 years.
He has directed music in outstanding Bengali films, such as "Jiban Trishna", "Jonakir Alo", "Mahut Bandhure", "Kari o Komal", "Asamapta", "Ekhane Pinjar", "Dampati", "Chameli Memsaab", "Dui", "Bechara", and Hindi films like "Arop", 'Ek Pal", and "Rudaali". He has in 1995 given music for Sai Paranjype's Hindi feature film "Papiha" and Bimal Dutt's Hindi feature film "Pratimurti".
In 1996 he has composed music for Plus Channel's Hindi feature film "Mil Gayee Manzil Mujhe" directed by Lekh Tandon starring Meenakshi Sheshadri.
In 1996 he has also composed for Plus Channel's Hindi feature film "Saaz" directed by Sai Paranjype starring Shabana Azmi.
In 1996 he has composed music for Pan Pictures Hindi feature film "Darmiyaan" starring Kiron Kher and Tabu directed and written by Kalpana Lajmi.
In 1998 he has composed music for Hindi feature film "Gajagamini" Written and Directed by eminent painter Mr. M. F. Hussain.
He had produced a 52 episodes tele-serial titled "Dawn" for telecast on Star TV. The serial casts Shahbaaz Khan, Mona Ambegaonkar, Deepa Lagoo, Tom Alter and others.
He has also produced another 18 part documentary entitled " Glimpses of the Misty East" on the socio economic and cultural progress in North Eastern India from 1947 to 1997 , assigned to him by the Ministry of Information and Broadcasting, Govt of India for celebration of Fifty years of India's Independence.
In 2000 he has composed music for Hindi feature film "Daman" Written and Directed by Ms. Kalpana Lajmi.
In 2003 he composed music for Hindi feature film "Kyon" Directed by Ms. Kalpana Lajmi.
Achievements in Music and Culture
He is considered today the last of the great mass singers and the only great ballad singer alive in India. Involved in the Indian movement from his very childhood, till today he writes and composes masterpieces teeming with social consciousness which are in striking contrast to his famous love songs. Besides being associated with films, Bhupen Hazarika has won the hearts of the entire Indian people through his discs through which he has rendered some of his finest compositions.
For Bhupen Hazarika music has always been his first love. He met Paul Robson with whom he became closely associated between 1949 and 1955 in USA. It was during this period he was awarded a Gold Medallion in New York as the best interpreter of India's folk songs by Eleanor Roosevelt.
Bhupen Hazarika sings in numerous languages but writes his lyrics and poems in his home language, Assamese. Bhupen Hazarika has rightly been hailed as India's Cultural Ambassador abroad for placing the folk music of Eastern India on the map of world folk music.
He has travelled widely as a Delegate to Conferences on Mass Communication, Poetry, Music, Performing Arts and Cinema from the Belgium Congo to Samarkand, from the Mississipi to Danube, to Europe, Canada, South-East Asia, Japan, USA, UK and Australia.
He represented India in Berlin at the World Conference of Composers who used songs as an instrument in social change. He was given the honour of inaugurating the World Seminar in Congress Hall with his own songs on the liberation of Bangladesh.
Bhupen Hazarika's popularity is so tremendous as a performing artist that for the last 50 years he has been the biggest crowd puller and was honoured for the Golden Jubilee of his singing career in 1991. Achievements in Literature
Bhupen Hazarika has been conferred the highest the highest honour by making him the president of Sahitya Sabha in 1993.
He is one of the leading author / poets of Assam and has to his credit more than one thousand lyrics and more than fifteen major books on short stories, essays, travelogues, poems and children's rhymes.
He is an extremely popular journalist and editor for the past two decades of the popular monthlies "Amar Pratinidhi" and "Pratidhwani"
Honours Conferred The country bestowed its greatest honour on him, the Padamshree in 1977 for his outstanding contribution to the field of culture in India.
In 1977 he won two awards in West Bengal. The Bangla Chalachitra Prasar Samity and the Bangla Chalchitra Purashkar Samity for being the best music director for the film "Dampati". In 1978 he won two awards from Bangladesh as rhe best music director for the film "Simana Periye" from the Bangladesh Journalists Association and the Bangladesh film industry.
The Gramophone Company of India bestowed on him the Gold Disc for his outstanding contribution towards Indian Music in 1978.
In 1979 and 1980 he won the Ritwick Ghatak Award as best music directors for two theatre plays "Mohua Sundari" and "Nagini Kanyar Kahini".
In 1979 he won the All India Critic Association Award for the best performing folk artist in India.
In 1987 he was conferred the National Citizen's Award at New Delhi for his outstanding excellence in music.
The Government of Assam bestowed its highest award the "Shankar Dev Award" in 1987 for his contribution to Assam's culture.
In 1987 he won Assam's "Man of the Year" award.
Sangeet Natak Academy – New Delhi awarded him in 1987 for his outstanding contribution towards Indian music.
The Bengal Journalist's Association honoured him with the "Indira Gandhi Smriti Purashkar" in 1987.
In 1992, the Government of West Bengal honoured him with the award for his contribution to the World of Arts.
In 1993, he was honoured India's Oscar "The Dadasaheb Phalke Award" for his lifetime's contribution to development of Indian cinema.
In 1993, he was conferred as the first Indian Music Director for best music Internationally for the film "Rudaali" at the Asia Pacific International Film Festival at Japan.
In 1999, he has been appointed by the Honourable President of India as the Chairman of Sangeet Natak Akademi for a period of five years.
In 2000, he has been appointed by the Government of India as the Trustee of Indira Gandhi Centre of Arts for a period of ten years.
He has been appointed by the Government of India as the trustee of ICCR, for a period of 3 years.
In 2001, he was honoured by the Government of India with the Padma Bhushan, one of the highest civilian award and he was given the Lata Mangeshkar Award for his overall contribution in music by the Madhya Pradesh Government.
In November 2001, he was honoured with the Doctor of Philosophy (Honoris Causa) from the Tezpur University.
In 2003, Dr. Bhupen Hazarika has been appointed the member of the Prasar Bharati Board, Ministry of Information & Broadcasting, Government of India.
Bhupen Hazarika is one of the only forces in India today who is a true exponent of National Integration, expressed wonderfully through a variety of media.
Related Topics