Benchmarking Hr Practices (Focused on Gender Diversity)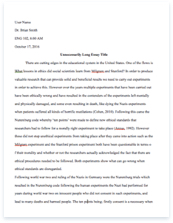 The whole doc is available only for registered users
A limited time offer! Get a custom sample essay written according to your requirements urgent 3h delivery guaranteed
Order Now
The aviation industry in India has been growing exponentially over the past few years with the new reforms being introduces by the government. The Indian Civil Aviation industry took its first steps in the early 1930s when Tatas established Tata airlines. In 1953 the Government chose to nationalize private carriers and set up Indian Airlines to serve domestic market and Air India to serve international market. These carriers enjoyed a monopoly till 1990-91 when the open sky policy was implemented. With the repeal for Air Corporation Act several private players were allowed to operate commercial airlines and a new chapter in the history of Indian Aviation began. In 2003, more reforms were introduced in the aviation sector like an increase in the FDI limit to 49% from 40%, and a reduction of excise duty on aviation turbine fuel to 8% from 16%. The policy reforms and a favorable business environment attracted several more private players who were set-up to operate under a low cost model. INTERGLOBE'S INITIATION:
IndiGo is a privately owned low-cost domestic airline based in Gurgaon with Indira Gandhi International Airport as its main base. IndiGo Airlines started operations on 4th August 2006 and is owned by InterGlobe Enterprises and Mr. Rakesh Gangwal. InterGlobe holds 51.12% stake in IndiGo and 48% is held by Caelum Investments, a Virginia, US based firm, run by Rakesh Gangwal. IndiGo placed a firm order of 100 Airbus A320-200 aircraft during June 2005 in plans to commence operations in mid-2006. Former US Airways Executive vice-President and Marketing and Planning Bruce Ashby joined IndiGo as its Chief Executive Officer. The airline already acquired parking lots for its brand new aircraft at both Mumbai and Delhi airports.
By the time they announced the first flight, they have already scheduled their first 20 aircraft. IndiGo took delivery of its first Airbus A320-200 aircraft on 28 July 2006, nearly one year after placing the order, and commenced operations on 4 August 2006 with a service from New Delhi to Imphal via Guwahati. By the end of 2006, the airline had six aircraft. Nine more aircraft were acquired in 2007 taking the total to 15. By December 2010, IndiGo replaced the state run flag carrier AirIndia as the top third airline in India. It already had a 17.3% of the market share, behind Kingfisher Airlines and Jet Airways PRESENT STANDING:
India is expected to be amongst the top five nations in the world in the next 10 years in the aviation sector. On the sidelines of the International Civil Aviation Negotiation (ICAN) Conference, Ms Pratibha Patel, President of India highlighted that currently, India is the 9th largest civil aviation market in the world. "Recent estimates suggest that domestic air traffic will touch 160-180 million passengers a year, in the next 10 years and the international traffic will exceed 80 million passengers a year," added Ms Patil. The market share of Indian carriers as on April 2012 in the domestic aviation market is shown below: Airline/ Company| % share|
Jet airways (including Jet lite)| 28.2|
IndiGo| 23.8|
Air India| 17.6|
SpiceJet| 17.7|
Kingfisher| 5.4|
GoAir| 7.3|
In a time when the airline industry is tagged to be the most volatile industry, an IndiGo airline is the only company in India that is making profit (` 650 crores). Experts say that IndiGo's strict and constant business model is solely responsible for the progress. The key factors of the business model of IndiGo are: * A single passenger class
* Single type of airplane to reduce training and service cost
* No frills such as free food or drinks
* Emphasis on direct sale of the ticket through internet to avoid fee and commissions paid to travel agents
* Employees working in multiple roles
* Unbundling of ancillary charges to make the headline fare lower IndiGo aims to minimise cost, time and tension during travel.
The airline was awarded "Best Low-Fare Carrier in India for the year 2007" by the Air Passengers Association of India (APAI). IndiGo connects all the major cities in India and even some of the remote ones. The airline currently operates 120 daily flights with a fleet of 19 brand new Airbus A320 aircrafts and flies to 17 destinations. These destinations include Agartala, Ahmedabad, Bangalore, Bhubaneswar, Chennai, Delhi, Goa, Guwahati, Hyderabad, Imphal, Jaipur, Kochi, Kolkata, Mumbai, Nagpur, Pune and Vadodara. IndiGo operates as a subsidiary of Interglobe Enterprises Limited. The company has redefined airline quality standards by using Airbus A320-232s, having 19 such aircrafts in its possession already; and dishes out thoroughly professional customer service. It has the highest technical dispatch (99.91%) since its launch. It is the first domestic low-cost airline to have CAT III compliant pilots. Several industry first initiatives like web check-in, mobile bookings, queue busters, step less boarding ramps and air-conditioned tarmac coaches. It has an on-time performance of 86.8% (as of April, 2012). The organization adapts to InterGlobe's values Integrity, Customer Orientation, Future-mindedness… IndiGo has received numerous accolades, some of them being:
* Best LCC by the Airline Passengers Association of India (2007).
* Best LCC at the Galileo Express Travel Awards (2008).
* CNBC Awaaz's Travel Award for best low cost airline (2009).
* Safety
Excellence Award by Rajiv Gandhi International Airport (2009) * Most Admired Travel Product of the Year 2009 by SATTE (2010) * Best Domestic Low Cost Service Airline for the Year 2010 by Travel Agents Association of India (TAAI) (2010) * Safety Excellence Award by BIAL (2010)
* Skytrax Central Asia's best low cost airline award (2011) * IndiGo awarded the "The Best TV Campaign" at Budgie and Travel awards, Singapore. * Rahul Bhatia, awarded "The entrepreneur of the Year" for the year 2011 by Ernst & Young. * IndiGo awarded the "Best Airline- Economy (Domestic)" at the Lonely Planet Magazine India Awards, 2012
BENCHMARKING:
DEFINITION:
"Benchmarking is a process for identifying and importing best practices to improve performance." Benchmarking is not a simple comparative study, simply copying practices from other organizations, or simply assessing performance. The International Personnel Management Association and the National Association of State Personnel Executives jointly developed the following definition for benchmarking: A comparison of similar processes across public and private organizations to identify best practices to improve organizational performance. The characteristics and attributes of benchmarking include measuring performance, systematically identifying best practices, learning from leading organizations, and adapting best practices as appropriate. Benchmarking essentially involves learning, sharing information and adopting best practices to bring about changes in performance. To simplify this, it can be stated as:
'Improving ourselves by learning from others'
In practice, benchmarking usually encompasses:
* regularly comparing aspects of performance (functions or processes) with best practitioners; * identifying gaps in performance;
* seeking fresh approaches to bring about improvements in performance; * following through with implementing improvements; and
* following up by monitoring progress and reviewing the benefits.
Alan Flower (1997) lists 5 main stages in effective benchmarking: * Selecting aspects of performance that can be improved and defining them in a way that enables relevant comparative data to be obtained – in effect, producing performance indicators that will make sense to other organizations; * Choosing relevant organizations from which to obtain raw or headline data; * Studying the data to identify possible opportunities for improvement; * Examining the procedures of the best-performing organizations to pick up ideas that can be adopted or adapted to achieve performance improvements; and * Implementing new processes.
Organizations usually benchmark performance indicators (e.g. profit margins, return on investment (ROI), cycle times, percentage defects, sales per employee, cost per unit) or business processes (e.g. how it develops a product or service, how it meets customer orders or responds to enquiries, how it produces a product or service). For human resources, three types of benchmarks are particularly appropriate (Matters, 1993). * Broad measures of performance which take an organization-level view of HR management, using broad productivity measures like sales per employee, profit per employee, volume per employee, number of employees per HR specialists, and other relevant "output-over-input" ratios; * HR practices focusing on how effectively HR programs and practices are implemented, and making comparisons with other organizations; and * HR competencies tracking the knowledge, skills and abilities
PURPOSE OF BENCHMARKING:
* Have an experienced HR Consultant 24/7- just a phone call away. * Establish solid HR Systems.
* Ensure compliance with Federal and State Employment laws. * Get difficult, focused HR projects done accurately and quickly. * Maintain HR Systems on an ongoing basis.
* Recommend systems and establish a timeline for project. * Establish workers compensation reporting, drug testing procedures, and establish working relationship with company doctor or clinic. * Assist with staffing the company as needed.
* Provide assistance with interviewing, reference checking, and benefits sign-up and initial orientation of new employees. * Provide ongoing Human Resource support as needed and requested either on-site or off-site. * Train an on-site administrative person to handle day to day Human Resource tasks such as monthly benefits administration, etc. * Set up personnel files and recordkeeping systems such as Personnel Action Request Forms, Performance Review systems, job descriptions, etc.
NAVIGATING HR BENCHMARKING:
BENCHMARKING MODEL:
Benchmarking is the search for industry best practice which leads to superior performance. The pioneer of competitive benchmarking was the American company, Xerox Corporation. The company demonstrated the usefulness of observing and learning from superior performers by benchmarking their competitor. Through the knowledge they gained they managed to dramatically improve their productivity and significantly reduce their cost of production. We can deduce a standard benchmarking model:
THE BENCHMARKING PROCESS
Phase One: Planning
Step 1: Select what areas need reconsideration or improvement hence, would need to be benchmarked. Step 2: Define how the benchmarking should take place and how do you plan to go forth with the process. Step 3: Identify potential partners for benchmarking (if you plan to outsource or involve a third party for facilitating the process). Step 4: Identify what are the sources you want to refer to while carrying on with the process. Phase two: Analysis
Step 5: Collect data and select the parameters chosen to go forward with the process. If an organization has up to date personnel/payroll systems it should be able to measure a range of HR practices and outputs relatively easily. Valuable information may also be available through personnel records, surveys or even interviews. Step 6: Determine what gaps exist in the current trends of the company. Determine the current level of performance. This will enable the gap in performance to be identified. Step 7: Establish process differences with respect to the data you have collected so far from different sources. Step 8: Target future performance. Develop a vision for future operation based on the benchmarking findings. Focus should be directed on the quality of best practice procedures/practices and how these can be not just emulated, but improved upon by the organization. Phase three : Action
Step 9: Communicate your decision to your employees. Report the progress to all employees on an ongoing basis. Communication and feedback are crucial components of benchmarking. Step 10: Establish functional goals linked to the overall vision for the organization. Reestablish the goals that were already set, realign with the new standards. Step 11: Implementing the thought process and practicing it is the next challenge. Develop action plans and implement the best practice findings. This should be the responsibility of the people who actually perform the work. Periodic measurement and assessment of achievements should be put into place. Step 12: Review and calibrate. Update knowledge on current work practices. This is, in essence, the crux of continuous quality improvement. Reviewing and recycling on a constant basis will make sure that the model is effective. Hence, the basic steps of benchmarking can be generalized as:
1. Decide what process to benchmark.
2. Study the process in your own organization.
3. Identify benchmarking partners.
4. Analyze the processes of benchmarking partners to identify differences that account for superior performance.
5. Adapt and implement "best practices."
6. Monitor and revise.
DIFFERENCE BETWEEN BENCHMARKING AND BEST PRACTICES
Benchmarking is the continuous process that allows one to identify potential best practices, i.e. by identifying the best performers; one knows where to look for practices that might improve their own performance. However, there are different types of benchmarking and some organizations engage in benchmarking in order to identify performance targets for their own organizations rather than to look for practices that make other organizations so successful.
A best practice is not simply a new idea, but rather a Best Practice is one that meets the following seven criteria: 1. Successful over Time: A best practice must have a proven track record. 2. Quantifiable results: The success of a best practice must be quantifiable. 3. Innovative: A program or practice should be recognized by its peers as being creative or innovative. 4. Recognized positive outcome: If quantifiable results are limited, a best practice may be recognized through other positive indicators. 5. Repeatable: A best practice should be replicable with modifications. it should establish a clear road map, describing how the practice evolved and what benefits are likely to accrue to others who adopt the practice.
6. Has local importance: Best practices are salient to the organization searching for improvement. The topic, program, process, or issue does not need to be identical to the importing organization, however. 7. Not linked to unique demographics: A best practice may have evolved as a result of unique demographics, but it should be transferable, with modifications, to organizations where those demographics do not necessarily exist. Even after all the benchmarking is done senior management support, useful and available technology, cultural practices that encourage learning and ample amount of resources are necessary to make sure that the process is functional and effective.
BENCHMARKING HR PRACTICES AT INDIGO:
SETTING AN OBJECTIVE:
HR practices are my choice of benchmarking for Indigo. I choose this du tot the numerous advantages such as:
*Affirmative Action Plans.
* HR Policy and Procedures Manuals.
* Employee Handbooks.
* Interviewing Guides and Training.
* Human Resource Department Audits.
* General on-site and off-site Human Resource Support.
* Organizational development.
* Teambuilding.
* Performance Review Systems.
* Attitude Surveys.
* Wage & Salary Surveys.
* Supervisory Training.
COLLECTION OF DATA:
PRIMARY DATA: Primary data helps in validation of the knowledge gathered from secondary data. Primary Data are those, which are collected afresh and for the first time. The methods adopted for it are as under: * Observation Method
* Questionnaire
SECONDARY DATA: Secondary data provides the knowledge about the topic of the research and the company in terms of facts and figures. Secondary data are those, which are collected through someone else, and users can obtain from websites, books, magazines, and articles in newspapers. The data used in this report is mostly secondary in nature.
PRACTICES AT INDIGO:
When we attribute the success to any company, we are indirectly appreciating the efficiency with which the most important assets of the organization are managed. Keeping in mind the highly volatile nature of the aviation sector, let us see what IndiGo does differently to be the only profitable airline in India. HR POLICIES: An overview at IndiGo
* Recruitment and selection: They have a transparent recruitment system. It can be broadly divided into airport staff (NB: their primary line of employment) and support staffs. The acquisition team handles both the profiles. Very few out of these profiles especially in the airport staff profiles are outsourced; otherwise the candidates undergo several rounds of interviews (starting from HR round Vertical interview HOD interview VP interview President). After these rigorous selection procedures the candidates are appointed upon qualification. * Rehiring policy: They don't have any mandate regarding the gap that an ex-employee needs to serve in order to be rehired. The employees under consideration undergo same selection procedures. * Job Rotation: This is a privilege that only the airport staff enjoy, it seems to be the most flexible out of all the departments but the support staff does have the freedom to opt for better opportunities via Internal Job Postings (IJPs). Employees are provided with ample opportunity to learn and nurture their potentials in different fields of employment.
* Appraisal methods: They follow the traditional approach to appraise their employees (where the turnover ratio is remarkably high for the industrial trends as such switching to something very drastic like 360o appraisal method would be taking a very big risk). Individual employees set goals for themselves which are sent to the reporting managers who send it to reviewing managers after making slight modifications. The reviewing manager would hand it down to the reporting manager owing to the amount of changes (if any) by the reviewing manager the documents are handed down to the employees, after finalizing the goals, the HR department floats the forms and the employees are appraised by their immediate seniors. They follow an annual PA cycle. * Referral policy: Barring a few designations all other employees have incentives attached to the number of referrals they make. These incentives are generally limited to pilots and cabin crew referrals. Otherwise, there is no such referral incentive attached to the other job roles.
* Awards and incentives: Employee of the month, a place on wall of fame and additional increments based on high performance (apart from the appraisal). The cabin crew have a Miss IndiGo recognition program. The employees and some of their family members are a part of the travel policy practiced at IndiGo. * Training: Three types of training are provided at IndiGo technical, leadership and induction training. During induction the candidate is given a training which could be ranging from 2 days to 15 days, apart from this the technical training can vary from 6 months training (to pilots) to 15 days training to other technical employees. Trainers are outsourced to give lessons on training and development on grounds of leadership. Corporate Learning and development trainers are responsible for proper grooming of cabin crew and ground staff.
SOME OF THE BEST PRACTICES ACROSS ALL INDUSTRIES:
Listed below are some of the best suggestions in tandem with the practices at IndiGo. Recruitment and selection:
* Predictive employee needs system. Algorithms analyze historical data that is combined with data on planned capital projects to predict future talent needs as far as three years' out. * Automated sourcing. Labor needs are automatically communicated to defined sources (both internal and external) based on each individual source's efficiency (cost, time) and effectiveness (quality of hire, reliability). * Candidate mining. Rather than have recruiters crawling through job boards and posting job advertisements, web spiders are programmed to crawl, retrieve, and upload candidates into the applicant tracking system based on both current and projected needs.
Advertisements are automatically broadcast as part of the automated sourcing approach. * Multi-dimensional performance monitoring. The system relies on metrics at four defined levels to monitor system health and performance, as well as to diagnose problems or issues that arise. Levels include forecasts, macro-level (sourcing channel effectiveness, costs, etc.), micro-level (efficiency, cost, speed, quality, retention, customer service, and dependability per transaction), and human capital metrics (impacts of staffing best practices on the bottom line). * Integrated processes to create a talent supply chain.
* Predictive modeling functionality enables the effective use of both short/long term sources. * University recruiting is one of the best and highly popular methods of screening candidates and it becomes easy to choose in bulk or match your competencies very easily because of the large number of possible candidates. Job fairs, online talent auctions and talent referral programs, job sites, walk-in tours of employer campuses are some of the other popular means to bring home the best. The selection procedure at IndiGo is pretty extensive; it could be cut down to a lesser number of steps. For example, Initial interviews should be conducted by the HR followed by the personnel who is a couple of positions senior to the candidate and then the final level be done by a higher authority. A streamlined selection procedure
Basically if we consider the candidate to be at position X then the personnel at the X+2 position can interview the candidates rather than the candidate undergoing a screening at a large number of levels which takes a lot of time from the manager's and the candidate's time as well (Especially when the number of candidates can be more than fifty on a single day at times).
Training and development:
Some of the tools of training provided are:
* In-house trainings
* Orientation programs
* Core development programs
* External seminars/ workshops/ conferences
Developmental programs:
* Supervisory Developmental Program
* For Band A employees
* Executive Developmental Program
* For Band B and nominated Band A employees
* Management Development Program
* For Band C and above.
These kinds of developmental programs are conducted by some of the best management institutions in the country (XLRI, IIMs, XIMB, SIBM, etc.) Awards and recognitions:
* Both individual and team recognition practices
* Project milestone parties
* Loyalty awards as certificates and gems which can be encashed or be exchanged to get goodies or offers from the company products. * Nominations for attending coveted training and development programs. * Best Performance Improvement awards to encourage innovation and continuous improvement. * Special awards on special days such as Mother's day, Humanitarian Day, Women's Day, etc. * Domiciliary reimbursement.
Performance Appraisal:
* Have quarterly targets as goal setting and track completion * Employees should be given ample opportunity to scrutinize themselves in self-appraisals. It would be relevant for the organization to know where the candidate pictures himself. * Develop an evaluation system that clearly links individual performance to corporate business goals and priorities. * Quarterly or half-yearly performance appraisal would help ease the now prevalent annual appraisal system. * Relative ratings and normalization of evaluation is yet another dimension of improving fairness. * Cross – functional feedback, if obtained by the immediate boss from another manager (for whom this employee's work is also important), will add to the fairness of the system. Open book management:
* Candidates should have an access to their leave records, salary data, attendance records, and training and promotion details to withhold a transparent work culture. * Through this open book process we can gradually create a culture of participative management and ignite the creative endeavor of our work force. * It involves making people interested to the strategic decisions and they would readily align themselves to the business objectives. Gender diversity:
Under this category I would like to put forth some suggestions keeping in mind some of the practices that are adapted by certain well known organizations regarding women retention and re-engagement as it is a very crucial point of concern for almost all organizations. The key to retaining the more volatile workforce across industries is making them comfortable with their workplace and working conditions, with changing times there has been an increase in the proportion of female population in India joining the workforce (42% in 2010), family still remains the first priority and many employers go out of the way to introduce schemes that will convince and lure more women to join them. Mentioned below are practices of some employers that have substantially altered the reaction of female employees working with them: * Facilitating child care (might include financing a proportion of their education and development) * Financial planning services for employees who need them * Flexi-timings
* Work sharing
* Part time employment
* Leave plans (paid, unpaid-suiting employee's needs and employer's convenience)
* Insurance plans
* Counseling services for problems like managing work and home
* Jobs with autonomy and flexibility
* Realistic work loads
* Reviewing work processes to see if burden on employees can be lightened and maintaining a constant give-take feedback process.
* Part-time job opportunity
* Secure door to door transportation facilities during night shifts or late night working hours.
* Mentoring programs which might range from group to fast to one-to-one mentoring options
The first company to implement flexible work arrangements was HSBC and this trend has been adapted by a number of companies now and has become a crucial method to retain women employees and mostly for the return-to-work schemes for such employees. Apart from these general practices some companies have introduces practices that are specifically targeted to retain women employees after long breaks. TATA GROUP:
There was always a problem with the manufacturing companies of Tata (Tata Steel and Tata Motors) in maintaining gender diversity as women always preferred to choose their service sectors like TCS. They introduced SCIP (Second Career Internship Program) which encouraged women to restart their careers after having taken a break ( instances of breaks being as long as 8 years). Flexible work schedules, live business projects and mentors who guided these employees to re-integrate well at the work places welcomed women to re-join with enthusiasm and confidence. FISERV INDIA:
They have flexible working hours, employees are free to come early and leave early after signing a mutual agreement with their project managers. Flexible work and flexible working hours are also provided. It also has an extended leave policy and is thinking of incorporating employees to opt for extended breaks for WLB and then mentor them into their corresponding fields of work after their breaks. HUL, CADBURY INDIA, ELIXIR CONSULTING:
These companies have opted for introducing a job sharing methodology or a part-time working schedule which has kept their women employees engaged. HUL has a part-time schedule where in you can devote 50% of your full-time schedule after you join from a break and get a salary that is more than half of your full time salary payment. Employees are more than happy to join mainstream roles even after their breaks and still devote ample amount of time at home. HUL has introduced this for both men and women. Elixir Consulting has come up with the job sharing formula for women post employees such that they can manage a traditional job using efficient women employees yet be able to provide these employees with ample amount of family time. Cadbury India will soon implement the job sharing process in their curriculum. HUL offers women employees the option to work from remote locations if their role permits. P&G:
A few years ago the HR management was alarmed as 30% of their women employees who were on their maternity leave did not return to work. They introduced flexible timing, working from home, reduced work schedules, parental leave, six months' paid maternity leave and location-free roles, among others. PEPSICO:
Has a tie-up with Jobstreet (recruitment agency) and IndiWo (women centric website) to give opportunity to women who have taken breaks early in their career to restart hence, providing them an opportunity to be a part of the corporate world again. They offer career oriented job salaries and hold workshops to help them adapt to their workplaces and balance their professional and personal lives.
CONCLUSION:
For the report I aimed at collecting all the data across different industries, the data provided are a blend of practices ranging from top IT to top manufacturing companies. Collecting data from companies from aviation industry was a difficult task; hence, in this report I tried to map whatever practices that are best across industries are feasible in the context of IndiGo. The identities of organizations have been kept confidential except for the portion dealing with female retention policies due to special request from the sources. Putting together this report was a learning
Related Topics