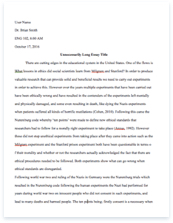 The whole doc is available only for registered users
Pages: 6
Word count: 1402
Category:
A limited time offer! Get a custom sample essay written according to your requirements urgent 3h delivery guaranteed
Order Now
Ball Aerospace & Technologies Corp. is a manufacturer of spacecraft, components, and instruments for national defense, civil space and commercial space applications. Ball Aerospace also has many other products and services for the aerospace industry, including lubricants, optical systems, star trackers and antennas. As a wholly-owned subsidiary of the Ball Corp. , Ball Aerospace was cited in 2008 as the 96th largest defense contractor in the world. Both parent and subsidiary headquarters are co-located in Broomfield, Colorado.
Since its founding in 1880, Ball has grown from a small producer of wooden-jacketed tin cans to an international manufacturing company with a cutting-edge aerospace business. Ball is recognized around the world for both their containers, and for its leading aerospace technology products and services. [ (History) ] The ball company found its roots in Buffalo, New York. The five founding Ball brothers borrowed $200 from their Uncle George, a minister, to go into business selling wood-jacketed tin containers to hold paint, varnishes and kerosene.
Back then the business was named the Wooden Jacket Can Company. Their product was so successful they expanded their line. Soon after, the brothers refined their original product to tin-jacketed, glass-lined containers. [ (History) ] In 1884, the renamed Ball Brothers Glass Manufacturing Company began manufacturing yet another new product – the home canning jar, which would one day make Ball a household name.
The Ball Company is still probably best known for its canning jars, which are no longer made. [ (History) ] Ball Corporation entered the aerospace industry in 1956 with the acquisition of Control Cells Inc. a small research and development operation in Boulder, Colo. Renamed Ball Brothers Research Corporation, it initially was intended to provide technical expertise to improve Ball's glass manufacturing operations. [ (History) ] Shortly after the acquisition, Ball Began supporting the scientific community, providing pointing controls for sounding rockets during the late 1950s and early 1960s. In 1959, NASA selected Ball to develop the first Orbiting Solar Observatory (OSO). Glass production in Muncie, Indiana ceased in 1962 but continued at other Ball plants.
Throughout the 1960s, Ball was almost exclusively a NASA-specialized contractor focusing on on-of-a-kind spacecraft and instruments. [ (History) ] In the early and mid-1970s, Ball built its business and technology base through internal development and contract wins, including four major instruments for the manned Apollo Skylab mission. Also in the early 1970s, Ball expanded its proprietary Microstrip antenna technology, which laid the foundation for later antenna business growth. Ball went public on July 13, 1972, and the stock was traded over the counter.
On December 17, 1973, the stock was admitted for trading on the New York Stock Exchange under the symbol BLL. Stock began trading at $26 per share. In the 1980s, Ball supplied equipment and technology for the Strategic Defense initiative. Defense hardware programs included the Relay Mirror Experiment (RME) for the U. S. Air Force. [ (History) ] Ball was selected in 1991 to develop the Corrective Optics Space Telescope Axial Replacement (COSTAR) to correct the widely publicized flaw in the Hubble Space Telescope's primary mirror. The device was successfully installed during a servicing mission in December 1993.
In 1995, Ball renamed its aerospace operations Ball Aerospace and Technologies Corp. and placed it in a subsidiary. Two more Ball-produced instruments were installed on the Hubble in 1997. [ (History) ] A Ball-built antenna served as a primary communication link on the successful Mars Pathfinder mission in 1997, In 200, Ball-built radar antennas helped the space shuttle Endeavor map the Earth. In 2002, Ball's Advanced Camera for Surveys (ACS) opened a new window into the universe as the latest Ball instrument installed on the Hubble Space Telescope. (Ball profile) ]
Ball Aerospace is an industry leader and supplier for advanced-technology products for governmental and commercial customers. Ball designs and manufactures products as large as complete satellite systems and subsystems, and as small as advanced antennas for personal communication services. Ball has a legacy of supporting space and Earth science, exploration, national security and intelligence programs. The company has hundreds of active programs at any given time. [ (Ball Aerospace & Technology Corp. Home page) ] The company structure is similar to other companies of its size.
With Ball Aerospace & Technologies Corp. being a subsidiary of Ball Corp. , Ball Aerospace leadership is headed by the Chief Executive Officer. Under him are 12 Vice Presidents each in charge of a different area in the company. The company also has a board of directors made up of 11 individuals. Two of the board members are company officers with Ball. [ (Ball Aerospace & Technology Corp. Home page) ] There is a great importance of ethics within the Ball Company. Ball publishes a business ethics handbook, Business Ethics: Maintaining Corporate Compliance at Ball, which is distributed to all Ball employees.
Through this handbook, Ball hopes to add value to all of their stakeholders, whether it is providing quality products, an attractive return on investment, a meaningful work life for employees or a contribution of time, effort and resources to their communities. [ (Ball Corporation Home page) ] Ball's core values are integrity, respect, motivation, flexibility, innovation and teamwork. Through these values ball hopes to be more successful and sustainable enterprise.
Ball believes that their business activities should always be driven and guided by these core values as they are the foundation of the company culture. (Ball ethics) ] In addition to its obligations to shareholders, employees and customers, Ball Aerospace recognizes the need to act as a responsible corporate citizen. They work to enrich the communities by supporting a variety of non-profit organizations. A substantial portion of the budget is focused on community programs which address diversity; basic human services, arts and culture; and Science, Technology and Math (STEM) education. [ (Ball charity) ]
Ball is also interested in how their activities interact with our world. The company is doing its part to protect the environment for future generations and to be a esponsible citizen of our shared global community. In 2008, Ball Corp. issued its first sustainability report. The sustainability report was selected in April 2009 as co-winner, Best First-Time Reporter Award for sustainability reporting in the 2009 Ceres-ACCA North American Sustainability Awards. [ (Ball Sustainability) ] In May 2009, Ball was selected for the FTSE4Good Index Series. FTSE4Good recognizes companies that meet globally recognized corporate responsibility standards.
Also, in its inaugural ranking of the greenest big companies in America, Newsweek magazine ranked Ball as No. 11 out of 500 of the largest U. S. companies. The magazine ranked companies based on actual environmental performance, policies and reputation. [ (Ball Sustainability) ] The 10th Annual CRO 100 Best Corporate Citizens lists Ball as No. 67. The list is the world's best-known apples-to-apples comparison of Russell 1000 companies' performance in environment, climate change, human rights, employee relations, philanthropy, financial and governance. Ball scored especially well in the environment and employee relations categories.
However, the company scored the lowest in governance which relates to corporate strategy and policy flow from the board of directors and the basic governance structures within a company. The ratings also include executive compensation in the form of the percentage of CEO pay that is incentive based. [ (CRO) ] Although Ball has been lauded recently for being environmentally friendly, the Political Economy Research Institute has listed Ball Corp. No. 59 of the toxic 100: Top corporate Air Polluters in the United States. In 2002 Ball released 4. 57 million pounds of toxins into the air.
Major pollutants indicated by the study include glycol ethers and 1,2,4-trimethylbenzene. Recently Ball has brought that number down to 3. 28 million pounds. [ (PERI) ] Ball Aerospace & Technologies Corp. is a great company related to business ethics. Ball is customer-focused and values integrity, respect and ethical conduct. Ball's mission is to add value to all of their stakeholders, whether it is providing quality products, an attractive return on investment, a meaningful work life for employees or a contribution of time, effort and resources to their communities.
Ethical companies are the ones that go above and beyond the legal minimums, bring innovative ideas to expand the public well being, and work on reducing their carbon footprint. Of course, no business is perfect. Every large corporation gets sued or experiences a crisis. The most ethical companies are the ones that respond not with a PR campaign, but with real action, such as complete transparency for the public and real effort given to fixing the core problem.
Related Topics