Audit: Doctrine of Privity and Case Study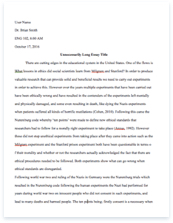 The whole doc is available only for registered users
A limited time offer! Get a custom sample essay written according to your requirements urgent 3h delivery guaranteed
Order Now
Doctrine of privity of a contract dictates that only parties to a contract will have rights or obligations arising under a contract to hinder the imposition of burdens on and the granting of contractually enforceable rights to third parties. The doctrine constitutes a barrier to freedom of contract that can frustrate the intention of the parties by not allowing them to confer mutually advantageous benefits on third parties, or lead to negative outcomes such as unjust enrichment and the prevention of third parties from justifiably vindicating their rights under the main contract. Therefore, exceptions and alternatives remedies have emerged to overcome situations where the doctrine would lead to an unfair or undesirable result. The effects are the agency, the Contract (Rights of Third Parties Act) 1999, claims in tort, the notion of consent to a burden in contractual networks and assignment. Dunlop Pneumatic Tyre Co Ltd v Selfridge and Co Ltd (1915)
The claimant sold tyres to Dew & Co, on condition that Dew would not resell or allow retailers to sell the tyres for lesser than the list price. Dew sold the tyres to the defendants, who retailed them below list price. The claimant sought an injunction and damages. The action failed because although there was a contract between the defendants and Dew, the claimant was not entitled to enforce the contract against Selfridge because it was not a party to the contract.
Intention to create legal relations
The requirement of intention to create legal relations in contract law is aimed at sifting cases which are not appropriate for court action. To determine which agreements are legally binding and have an intention to create legal relations, the law draws a distinction between social, domestic agreements and agreements made in a commercial context. Social, Domestic and Family Arrangement
The court generally would not intervene where an agreement is made between members of a family, but would leave the parties to sort out their own arrangement. Example case is Balfour v Balfour (1919). The husband agreed to send maintenance payments to his wife, but stopped when their relationship turned sour. The wife sued her husband for the maintenance he had not paid. The agreement was a purely social and domestic agreement and it was presumed that the parties did not intend to be legally bound. Commercial or Business Agreement
When free gifts are offered in a commercial setting to promote a business, it is presumed the parties intended to enter into a legal relationship. Such as the case of Esso Petroleum v Custom & Excise (1976) where they argued whether the coins were 'produced in quantity for general resale' if so they would be subjected to tax. The House of Lords decided that coins were offered in a commercial context which raised a presumption that Esso did intent to be bound. However, the coins were not exchanged for a money consideration and there the coins were not for resale.
Introduction
This question requires application of rules of the law of contract with particular regards to the rule of offer and acceptance. An offer is a proposal made on certain terms by the offeror with a promise to be bound by that proposal if the offeree accepts the term as per the case of Gurthing v Lynn (1831). An offer can only be accepted if it has been communicated either by written, spoken or by conduct. An offer may be accepted by the offeree or alternatively the offer may be terminated in a several ways, such as revocation, counter offer and many more. Where else an acceptance is the unconditional agreement to all terms of the offer. The issue of this case is whether the display of the antique coin made by Ann was an invitation to treat or an offer to Billy, Collin and Daisy. An "Invitation to treat" may appear to be a contractual offer by one party but is actually inviting others to make an offer of their own. Once a legitimate contractual offer is accepted, a binding contract is immediately formed, and the terms of the original offers cannot be further negotiated without the consent of both parties. An invitation to treat may be seen as a request for expressions of interest as per the case of Fisher v Bell (1961).
a) As to her legal relationship / obligations to Ben
The first scenario states that Ann an antique coin dealer displayed gold plated 1839 five pounds (299g) 86X7 mm coin along with a description for offer at £350'. Ben noticed the offer as he walked past the shop and wanted to buy it. Unfortunately he was running out of time as he has to attend a meeting. After his meeting, he went back to Ann's shop to ask further questions about the coin. Ben told Ann that he would give a definite answer by Monday. Later that same day, he wrote a letter agreeing to buy the coin at the stated price of £350. On Monday morning, Ann received Ben's letter before Daisy arrive to make her payments. By virtue of Ann putting the coin on display for sale is merely an invitation to treat as per the case of Fisher v. Bell, whereby the display of a flick knife in a shop is the same. as it was held in the case that by displaying a product is nothing more than an invitation to treat and it is up to the 'would-be purchaser' to pick up the goods, in this case is the coin and bring it to the cashier to make an offer as per the case of Pharmaceutical Society of Great Britain v. Boots Cash Chemist.
Hereby, it is a humble opinion that on the facts within the first paragraph, there was no offer made in that instant. Ben, after his meeting at 12noon, went over to the shop to "ask Ann some questions"; this should not be confused with making an offer, as per Harvey v. Facey where it stated that mere inquiries do not constitute an offer. Thus, there is no offer made in this point in time. However, Ben wrote a letter to Ann saying that he would accept the coin for £350. However the issue is that his offer only crystallizes upon the receipt of his letter by Ann. On the other hand, it is submitted that if the postal rule applies for offers, and not only acceptance. By virtue of Ben writing and posting the letter to Ann, it could constitute an offer but it is not as there is no consideration involved between them.
b) As to her legal relationship / obligations to Collin
In the second scenario, Collin who visited Ann's shop said that he liked the coin but was willing to pay £200 for it. Ann refused and said that she would accept £300 instead however Collin insisted that he would only pay £200 and left the shop. On Sunday morning, Collin sent an email to Ann stating the price offered by her was too much and asked would she accept £200 for the coin. Ann read the email but did not reply. Later that afternoon, Collin realized that £300 was a good price and he wrote another email to Ann agreeing to pay £300, his letter was posted at 6pm. Ann only received Collin's letter on Monday morning. A shop owner displaying their goods for sale is generally making an invitation to treat. They are not obliged to sell the good to anyone who is willing to pay for them, even if additional signage such as "special offer" accompanies the display of the good.
Collin made an offer when he visited Ann's shop; he even emailed her about the price he wanted. However was refused by Ann but said that she would accept at ₤300 for the coin. Therefore, the offer made by Ann to sell the coin at ₤300 is no longer open as Collin had made a counter offer to pay ₤200 instead which is a rejection of the original offer. Even though Collin made other offer the second time, it cannot be accepted because the counter offer of ₤200 cannot be accepted in future. Thus, there is no contract made between Collin and Ann. In a similar case of Hyde v Wrench (1840), whereby Wrench offered to sell his land to Hyde at a price of ₤1,200, the offer was rejected. Wrench then offered to sell his land for ₤1000. Hyde made a counter offer to buy the land at ₤950. Wrench refused to the land. There is no contract. Hyde's offer to pay ₤950 constitutes a counter offer, effectively a rejection of the original offer and a new offer. Once rejected, an offer cannot be revived by subsequent acceptance.
c) As to her legal relationship / obligation to Daisy
In the final scenario, just before closing time, Daisy who happens to be around the area saw the display of the antique coin, she then offered Ann ₤200 for the coin. Ann agreed to sell the coin. Daisy promised to return on Monday morning with her payments. Around Monday noon, Daisy arrived at Ann's shop with ₤200. Unfortunately, Ann refused to give Daisy the coin or accept the ₤200. The coin displayed in Ann's shop was merely an invitation to treat. Daisy made an offer to buy the coin at the price of ₤200 and was accepted by Ann. Daisy said that she would return on Monday to make her payment. There is no consideration paid by Daisy to Ann therefore, no contractual obligation arose. In the case of Routledge v Grant (1828), the defendant offered to buy the claimant's house, saying that he would give him six weeks to consider the offer. Before the time was up, the defendant withdrew his offer, which shortly afterwards the claimant purported to accept. Revocation is ineffective unless it has been communicated to the offeree. However, for this case, the defendant can withdraw his offer at any time before the claimants' acceptance. On our current facts of Daisy, the defendant withdrew her acceptance after she accepts it. However, the similarities lie is that both Daisy and the claimant in Routledge v. Grant (1828) were not given valuable consideration. Therefore was no contract between Daisy and Ann.
Conclusion
To end this report, I would say that the display of the coin is merely an invitation to treat; therefore proper communication may it be orally or by written should be encouraged between Ann, Ben, Collin and Daisy in order for a contract to be legally binding and there should be some consideration between them. Although Ben and Collin may insist that they have a contract with Ann to purchase the coin and that she was contractually bound to sell the coin to them. However, legally they do not fulfill the criteria of a legally binding contract. Therefore, Ann needs not be concerned should they bring her to court as they succeed in their suit against her.
If Ann had a contract with Daisy, she has breached the contract and Daisy could sue her. If Ann did not have a contract with Daisy, Ann can sell the coin to Ben but she must first revoke her acceptance to Daisy, otherwise the acceptance would still be valid. My advice is that Ann should sell the coin to Daisy. In terms of Ben and Collin, it is opined that they merely made an offer, that Ann has yet had the opportunity to accept. Whereas where Ann and Daisy is concerned, Daisy made an offer, which Ann has accepted. Therefore, in my humble opinion, Daisy had gone the additional step, by obtaining Ann's acceptance to sell the coin at ₤200, which however was subsequently revoked. In the absence of any consideration from Ben, Collin, and Daisy, prima facie, Daisy should get the coin as she has obtained acceptance from part of Ann. (1992 words)
Reference
1. Gibson A. and Fraser D, Business Law, 5th Edition, Pearson 2. Keenan D. and Riches S., Business Law, 8th Edition
3. Lecture 3 Slides, Introduction to Contact Law
4. Lecture 4 Slides, Formation Of Contract
5. Lucy Jones, (2011), Introduction to Business Law, Chapter 4 6. Miller R. L and Jentz G.A., Business Law Today, 6th Edition
Cases
* Balfour v Balfour (1919), 2 KB 571 (CA), Lucy Jones, pg 119 * Dunlop Pneumatic Tyre Co Ltd v Selfridge & Co Ltd (1915), AC 847 (HL) , Lucy Jones, 1ST Edition, pg 148 * Esso Petroleum Ltd v Commissioners of Customs and Excise (1976) 1 WLR 1, Lucy Jones, pg 122 & 123 * Fisher v Bell (1961) 1 QB 394, Lucy Jones, pg 93
* Gurthing v Lynn (1831) 2 B Ad 232, Lucy Jones, pg 91
* Harvey v Facey (1893) AC 552 (PC), Lucy Jones, pg 97
* Hyde v Wrench (1840) 3 Beav 334, Ct Ch, Lucy Jones, pg 103 * Pharmaceutical Society of Great Britain v Boots Cash Chemists (Southern) Ltd (1953) 1 QB 401; (1953) 2 WLR 427, Lucy Jones, pg 93
* Routledge v Grant (1828) 4 Bling 653, Lucy Jones, pg 100
——————————————–
[ 1 ]. Requirement of offer, Business Law Today, Miller Jentz, pg 271 [ 2 ]. Dunlop Pneumatic Tyre Co Ltd v Selfridge & Co Ltd AC 847 (HL) , Lucy Jones, 1ST Edition, pg 148 [ 3 ]. Intention to Legal Relation, Denis Keenan & Sarah Riches, 8th Edition, pg 215 and 216 [ 4 ]. Social, Domestic and Family Agreement, Denis Keenan & Sarah Riches, 8th Edition, pg 235 [ 5 ]. Balfour v Balfour (1919), 2 KB 571 (CA), Lucy Jones, pg 119 [ 6 ]. Commercial or Business Agreement, Denis Keenan & Sarah Riches, 8th Edition, pg 232 [ 7 ]. Esso Petroleum Ltd v Commissioners of Customs and Excise (1976) 1 WLR 1, Lucy Jones, pg 122 & 123 [ 8 ]. Requirement of offer, Business Law Today, Miller Jentz, pg 210 &211 [ 9 ]. Gurthing v Lynn (1831) 2 B Ad 232, Lucy Jones, pg 91
[ 10 ]. Requirement of offer, Business Law Today, Miller Jentz, pg 220 [ 11 ]. Invitation to Treat, Denis Keenan & Sarah Riches, 8th Edition, pg 215 and 216 [ 12 ]. Fisher v Bell (1961) 1 QB 394, Lucy Jones, pg 93
[ 13 ]. Fisher v Bell (1961) 1 QB 394, Lucy Jones, pg 93
[ 14 ]. Pharmaceutical Society of Great Britain v Boots Cash Chemists (Southern) Ltd (1953) 1 QB 401;(1953) 2 WLR 427, Lucy Jones, pg 93 [ 15 ]. Harvey v Facey (1893) AC 552 (PC), Lucy Jones, pg 97 [ 16 ]. Hyde v Wrench (1840) 3 Beav 334, Ct Ch, Lucy Jones, pg 103 [ 17 ]. Requirement of offer, Business Law Today, Miller Jentz, pg 223 [ 18 ]. Routledge v Grant (1828) 4 Bling 653, Lucy Jones, pg 100
Related Topics