Assessment of Practicum Program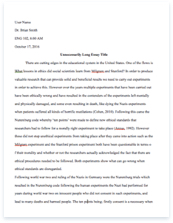 The whole doc is available only for registered users
A limited time offer! Get a custom sample essay written according to your requirements urgent 3h delivery guaranteed
Order Now
I had my practicum program at AV Tidoso and Company, a one company I'll always be thankful of working with. They did not only impart to me memorable experiences and insights but they also helped me in my growth and maturity. With all the experiences and constructive criticisms I had with them, I can say that I have grown emotionally and mentally. They taught me a lot of things that school can never provide. They're like family to me and being in the office is like being in my home.
Before, I thought that the people working in the office are always serious, stressed and stiff. But what the people in Tidoso showed me is exactly the opposite. They're all like any other normal human being who worries on simple problems like a lost pen or eraser. They laugh on everything even on the smallest things. They're all friendly, jolly, and easy to deal with. I am indeed so blessed to have my first working experience with these people who all have bright minds and great personality.
I'll never forget the experiences I had last December 27-29, 2012. It' like a rollercoaster ride for me. I've been in hell for awhile, then after a day, my resurrection. Well, it all began from that one simple task they gave me. Maybe, it's easy for them but for me, that task was like painting a self-portrait. It involves thorough analysis and professional judgment which I have not developed yet. That is why, it took me days just to finish a set of financial statements. Because of my performance, I can't blame my supervisor for talking about my inefficiencies, who, in turn, is just pressured with all the upcoming deadlines. This motivates me to be better and faster. So after that incident, I am truly grateful and proud to say that I was able to finish two sets of financial statements with its respective working papers and notes, and was able to have an inventory counting in just one day. What a great comeback, so to say; and that, my friend, is indeed an experience worth remembering. Because of those experiences I had that week, I was able to know a part of myself that is determined and never gives up. I was able to gain maturity and self-confidence, believing that I can… (
This practicum program did not only help me emotionally but it had also taught me a lot of important accounting and technical matters. With the help of my supervisor and the tasks that she assigned to me, I was able to: a.) learn more of Value-Added Taxes; b.) prepare BIR forms, alphalists, financial statements, working papers, and notes to financial statements electronically; c.) learn how to efficiently use the computer and typewriter; and finally, d.) hone my analytical skills and judgment (which is indeed required in most of an accountant's work). The company exposed me to a lot of things and it had truly provided me the best training ground for reality. They helped me prepare myself, emotionally and mentally, to what lies ahead.
This practicum program is indeed helpful to us, students. I honestly find it to be systematic and organized even from the very start. The list of accredited companies, the yahoo group and the supervision and full support of our respective OJT advisers are some of the significant factors that made this practicum program a success. Our OJT adviser always keeps us in touch and he, somehow in his small ways, keeps us motivated and pumped up for work. He had certainly contributed a lot to my first practicum experience. If I am to recommend something that would improve this program, it would pertain to the communication of important notices and announcements. I believe that it would be better if these important notices are coursed thru facebook since most of the students are active users of facebook. If we use facebook instead of the yahoogroup, students will tend to be more outspoken with their ideas and thoughts about their current situation in the practicum program. They would also be more updated with those important notices and announcements since they usually, if not all the time, check out their facebook account.
Indeed, I had a wonderful experience in my first practicum. My advice to those who will take their practicum soon is to stay optimistic and be open to all challenges and criticisms. Never think that your job weighs you down; that working on stuffs you never learned in school is a burden. Take that as an opportunity to learn new things. Take this practicum program as a chance to enhance and boost what you got. This is not just a mere training ground; this is also a test defining and showing to you what you are really capable of. So, don't limit yourself with all the negativity and anxieties you feel, just do all the stuffs filled with enthusiasm and vigor. With that, surely, you will also have a wonderful, if not perfect, experience in your practicum program.
Related Topics