Arauca: Sustainability in Pulp and Paper Industry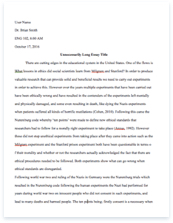 The whole doc is available only for registered users
A limited time offer! Get a custom sample essay written according to your requirements urgent 3h delivery guaranteed
Order Now
1) Is Arauco an efficient producer of pulp? What advantages does it have? Disadvantages?
Arauco is a very efficient producer of pulp, and their focus on production efficiency has played in important role in the company's success. Arauco's mills avoid seasonal fluctuations and typically run at capacity throughout the year. Arauco leverages economies of scale, develops strategic partnerships with their labor force, and focuses on their core expertise of growing natural resources and using them efficiently. Their efficiency is well-reflected in their low production costs of under $300 per ton, which helps Arauco maintain its "leading position in the volatile market pulp industry."
Advantages
The company benefits from its advantages in cost control, product diversification, and natural and technological resources.
Low Costs:
Arauco's low production costs are the best indication of their efficiency and also their greatest competitive advantage. Since pulp is a commodity, industry rivals are primarily price-takers, not price makers. Therefore the greatest profit advantages are available on the cost-reduction side. Exhibit 6 compares the producers' costs for bleached softwood kraft pulp production in 2005 across multiple regions. Arauco's total delivered cost of US$294 per metric ton was, on average, US$176.80 cheaper than their Norscan competitors, a difference of 37.5%. They performed better than their competitors in wood, chemical and labor costs, and outperformed them even more dramatically in "Other" costs ($40 per metric ton vs. an average of $117 per metric ton). One of Arauco's main goals was to continue superb relationships with their labor and trucking supply, which helped keep costs low. They generally had long standing relationships with their sub-contractors and, on occasion, provided capital to truck owners in order to improve capacity and quality of services. Their supplier power was generally low in this regard. Their cost advantages are significant.
Diversification:
Arauco's production diversity supports its efficiency and its stability. Although they are primarily a market pulp producing company, that segment only accounted for roughly 53% of their 2003 revenues (Exhibit 2e). As their young forest assets were maturing, the company developed other revenue streams and the diversification has allowed them to "minimize the impact of the volatility of pulp prices". (pg. 3) Though sales revenue dropped by almost 11% in 2001 on pulp products, their total sales only decreased by about 7% due to their diversification. (Table 1) As outlined in Exhibits 2c and 2e, they generate significant revenue from their forestry and wood production segments, through sales of sawlogs, sawn timber, panels and other wood products. This is a distinct advantage over competitors who lack such well-established ancillary products. The flowchart in Exhibit 1 shows the various elements of Arauco's diversified and interconnected business structure.
Natural Resources:
Chile holds natural advantages for the growth and cultivation of the high quality wood of radiata pine trees, and is widely considered to have the "richest natural resource of radiata pine in the world." (pg. 5) Chilean climatic conditions were ideal for radiate pine growth, and its soil quality allowed for an especially high yield per hectare. Regional plantations could be harvested two to six times more quickly than similar plantations in the Northern hemisphere. While North American pulp logs took 18 to 45 years to grow, and sawlogs 50 to 150 years, Chilean pine pulp logs grew in 16 to 18 years and sawlogs in as little as 25 years. These natural advantages are critical because they are inherent to the region and cannot be copied by their Norscan competitors.
Technology:
Arauco builds and leverages technological advantages to bolster their production across all segments. * Bioforest: Their exclusive R&D relationship with Bioforest, the only forestry science and technology resource center in Chile, provided the company with a unique competitive edge. Benefits included the maximization of tree growth, the use of innovative pest control methods, the development of soil fertility techniques, and the genetic replication of high quality trees. With these tools, Arauco could maximize productivity of their over 1.1 million hectares of forests, which provided them with over two-thirds of the raw materials needed for pulp production. * Log Merchandizing: Arauco invested $30 million to implement "log merchandizing" systems, a computer-driven process that allowed for precise assessment and cutting of logs. Even minor errors when cutting major log batches could lead significant losses, even a "10 cm error variation…could result in $50 million dollars in losses," (pg. 7), and this investment helped ensure maximum benefit from the plantation yield. * Forest Management: Arauco's radiata pine plantations were well balanced with young to mature trees (Exhibit 9), promising a consistent and reliable source of materials. To protect against wild fires, their forests were split by farmlands and Arauco operated an organization "dedicated to the constant identification and extinguishing of potential hazards." (pg. 5)
Disadvantages
Though Arauco was able to consistently post great profits, it did not come without challenges. Volatility in pulp prices, location, and competition both from consumers and substitutes are Arauco's main disadvantages.
Market Volatility
Though diversification into forestry and wood products mitigated their sensitivity to pulp price volatility, Arauco is still affected by changes in market prices of both pulp and paper. In 2001, there was a 47% decrease in the sales price for market pulp, which shows they amount of volatility in this particular commodity market. Despite an approximately 41% increase in volume of pulp sold, their sales revenue on pulp decreased by almost 11%. (Table 1)
Location
Paper producers are Arauco's main consumers of pulp products. Of the top 25 paper companies and top 15 paper consuming countries in the world, none are in South America. In 2003, 85% of Arauco's products were exports. Of those exports, only 11.5% were to other Central and South American countries. The majority of their exports go to Asia, followed by the United States and Europe. Arauco combatted this challenge by taking advantage of favorable exchange rates and trade agreements. They also shipped through three ports, two of which they had an ownership stake in operating, and by prioritizing placement of its mills in locations that would help lower transportation distances and cost.
Competition and Customers
Arauco's main competitors in production of pulp are fully integrated paper manufacturing companies, which mostly limits Arauco's customer base to smaller local firms that produce paper products specific to their market. Pulp sold on the open market ("market pulp") only constituted 41 of 183 million tons or pulp produced in 2003. The remaining 143 million tons of pulp were produced by vertically integrated paper manufacturing companies. Therefore Arauco's potential customer base is limited to less than 25% of the total pulp market. If any of their paper producing customers were to backward integrate into pulp production, Arauco would not only lose a potential customer, they would also gain a new competitor.
Substitutes
Recycled fibers are a substitute for wood pulp in the manufacture of paper and are increasingly used as environmental awareness grows. Use of recycled fibers was growing at approximately 6% per year through the year 2000. Governments are increasing regulations that limit the production of pulp, which is creating alternative industries and increasing global capabilities for recycling. As much as 42% of paper in the United States is collected for recycling. The benefits of using recycled paper include lower costs vs. creation of market pulp, less environmental waste, and less clean up. However, recycled fiber output per comparable ton was far less than pulp, and they can only be used five to seven times before they become too short to be used in the production of paper.
Although electronic communication might be considered a substitute for paper, particularly with the growth of "paperless" environments, there is also evidence that the increased flow of information results in an increased use of paper.
Related Topics