An examination of identity in Orwell's "1984"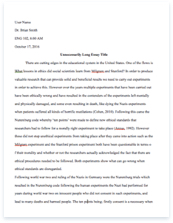 The whole doc is available only for registered users
A limited time offer! Get a custom sample essay written according to your requirements urgent 3h delivery guaranteed
Order Now
In "1984", George Orwell paints his vision of life in an age where totalitarianism has eradicated individuality, choice and personal identity. In the context of a modern dystopia in the grip of political megalomania, Orwell raises a number of concerns in connection with modern society and the human race, while highlighting the importance of preserving individual identity. While still a novel, 1984's core themes are pertinent to our current world, as it draws several parallels between the life of its protagonist, Winston, and that of the modern man, and alludes to an important fact: identity can only exist when the environment allows it.
1984 follows a man who has lost his identity, who does not possess outward status of any kind and whose every move is scrutinised by those in control. Throughout the novel, Winston seeks to be identified by those of like mind. Eventually he meets a man named O'Brien and becomes a criminal working against the party. Ultimately Winston is caught, unable to overcome the regime; he is physically and psychologically manipulated until finally he yields total obedience to his superiors.
Orwell draws a parallel between Winston and the human race as a whole, implying that Winston is the "last man" left. The novel's clearest message is that the human race ought not to destroy its own identity. Orwell portrays authority as being obsessed with identifying every aspect of its subjects, from their names to the records of their every move. Yet it is apparent that this obsession with identification and control leads to the destruction of every kind of meaningful identity, since it transforms a society of unique individuals into one of perfect homogeneity. The government's contempt for individuality is furthered by the notion that people are classified as either sane or insane; sanity is the equal of total obedience, while everything else is simply reduced to insanity. Thus, in Orwell's novel, the government controls people's identities.
Throughout the novel, Orwell builds intense and emotional atmospheres in which his protagonist can freely contemplate. He employs descriptions of emotional and sensual pleasure followed by rapid successions of unexpected, often detrimental events to emphasise the atmosphere of a tense scene, while releasing the tension intermittently with changes in mood. For example, contrasting adjectives, such as "bright" and "dark", and injections of sensual imagery (for example, smells and sensations of touch) are used to create alternating moods in adjacent sections. Winston's intelligence and tactical acuity can be seen in the quickness of his reactions, and truncated sentence structure and a rapid succession of actions are sometimes utilised to add aesthetic force to Winston's behaviour. Selfishness, indecisiveness and relentlessness are also aspects of Winston's persona which are often emphasised; as such, Orwell moulds him into someone with whom we can easily identify.
It is also arguable that Winston's self-identity is prone to change; sometimes he is thankful of his environment (as is the case when he gets enough to eat), while sometimes he loathes it. This leads to changes in his behaviour (for example, he writes "Down With Big Brother" in anger). His identity as seen by the outside world changes accordingly, since he is constantly being watched. Eventually, these slight changes in behaviour enable him to assume an identity by which the Thought Police were able to identify him; arguably, Winston does possess some control over who he is.
Winston makes several crucial, wrong choices along the way – his choice to visit O'Brien's residence, his choice to confess to thought crime and his initial choice to trust O'Brien. He is noticeably changed after each of these events in terms of the way in which he views himself and views his surroundings. Evidence of this change is reflected through changes in sentence structure, changes in mood after a sudden realisation and changes in the structure of prose. Indeed, Winston's identity as seen by him is also prone to change.
In conclusion, Winston's identity is crushed by the forces of society. Denied economic and social freedom, and denied physical power with which to overcome the barriers of his environment, he is left isolated in a world in which he is the "last man". Although it is arguable that Winston does possess finite control over his own thoughts and behaviour, this is outweighed by the by the power of megalomania held by his superiors, which ultimately motivates its subject to conform, conclusively showing that identity can only truly exist when the environment allows it.
Related Topics