An Evaluation Of Equal Justice Under The Law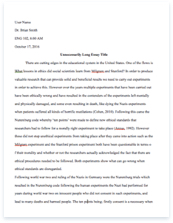 The whole doc is available only for registered users
A limited time offer! Get a custom sample essay written according to your requirements urgent 3h delivery guaranteed
Order Now
INTRODUCTION
The term "domestic violence" often conjures the image of a frail, abused woman who has been victimized at the hands of her burly, violent husband. When the problems of domestic violence are discussed in sociological, psychological, and even legal venues, the terms "violence against women" and "battered wife" are frequently applied, as if to suggest that this societal problem only affects women. Society often frames the issue of domestic violence, more specifically intimate partner violence, in the context of female victimization. Although discriminatory, the basis for these assumptions is well-founded; domestic violence against women is a serious epidemic in society. During the past thirty years, feminist groups and grassroots organizations have raised awareness of violence against women and have helped to transform domestic violence from a personal problem to a societal issue that the government has a responsibility to prevent.
Without this original focus on women, the work of the federal and state governments and national and local organizations may not have been as effective at raising awareness of domestic violence and assisting those women who have been victimized. But what happens when the roles are reversed? The pages that follow will address the issues that result when men are victims of intimate partner violence and will advocate for the prevention of domestic violence against all people. Because women have been the main focus of domestic violence legislation, minority victims, including homosexuals, men, and the elderly, have not been given proper legal consideration. Raising awareness about minority victim types is not meant to detract from the problem of violence against women, but rather to work towards ending domestic violence in every way possible.
Research conducted about male victims of domestic violence, although controversial, is important for a variety of reasons. The government has strong public policy considerations in the unbiased creation and application of domestic violence laws and programs. In taking a stance against all violence, the government can create stronger programs for the treatment of domestic violence perpetrators, including women, and the assistance of domestic violence victims, including men. The government has a social and financial interest in preventing violence of all kinds. Many opposed to research on male victims of domestic violence fail to consider the effect that witnessing such violence has on children. Children who see violence in the home are at risk for social and psychological disorders.
They may also be abused by the violent parent, as well. In addition, children who witness domestic violence are at risk to eventually become abusers or accept violence in their future relationships. Thus, to claim that violence against men is trivial detracts from the effects of violence on children. Violence perpetrated by women and the reaction of male victims can also give broader understanding to domestic abuse. Furthermore, if heterosexual male victims of intimate partner violence are being ignored, then so are their female perpetrators, who are left without resources for batterers" intervention. The system not only fails the victim but also the perpetrator. Women who perpetrate violence are at a greater risk of being abused; violence often begets violence. Rehabilitating and deterring female perpetrators helps to prevent future victimization.
Finally, this research is important because it will assist victims of domestic violence who have been largely neglected by society, in studies, domestic violence prevention efforts, assistance programs for victims, and the legal system. As the ensuing research illustrates, not only are male victims of violence prevalent, but they also face violent abuse and injury. Understanding the response of male victims of domestic violence to abuse can help develop programs for these victims. Because of the gender stereotypes associated with domestic violence, this thesis will center primarily on heterosexual male victims of intimate partner violence in the United States, when the distinction is possible. In addition, this thesis will focus on non-lethal intimate partner violence, including dating violence, with the exclusion of issues relating to sexual violence. Domestic homicide will not be discussed.
Throughout this thesis, various aspects of male victimization will be explored, including the prevalence and characteristics of such abuse. Representations of male victims in news media, popular culture, and domestic violence websites and resources will be evaluated for bias and its possible effects on male domestic violence victims. In addition, this thesis will look at relevant Florida, California, and federal domestic violence statutes and their possible effects on male victims. The opinions of state and federal courts will be examined in the few cases available involving allegations of male victimization. Finally, the treatment of male intimate partner violence victims and their female perpetrators in the legal system will be evaluated through the use of statistical studies.
The intent of this thesis is not to create a competition between male and female victims of domestic violence, to show that men are victimized more than women, or to remove resources for battered women. Rather, it aims to illustrate that domestic violence is also a legitimate problem for men and to determine whether men receive equal treatment in the legal system. In order for domestic violence to be resolved, these issues must be explored. Now that specific domestic violence laws have been in effect, with modifications, for more than fifteen years, it is time to finally view domestic violence as a human issue, not a gender issue. This change in the perception of domestic violence can only begin once all victims, including men, are treated equally.
BACKGROUND
The following section consists of background information relating to domestic violence, including definitions and explanations of common civil and criminal remedies for domestic violence. Although some states and disciplines vary in the definition of what constitutes domestic violence, the following is a discussion on the definitions used in this paper on domestic, dating, and intimate partner violence. This section will also establish abbreviations for common terms to be used throughout this thesis and sets the stage for the research that follows. Domestic Violence
Domestic violence in its broadest sense is violence within the family. It can include child abuse and elder abuse, as well as other forms of violence between family members, not just those in an intimate relationship. With the exception of intimate partner and dating violence, domestic violence must be between those who are residing or have in the past resided in the same household (making it "domestic"). Violence, also known as physical abuse, refers to the "use of force or threat of force that may result in bodily injury, physical pain, or impairment" (Gosselin, 2007, p. 414). Examples of physical abuse include beating, biting, hitting, kicking, hair-pulling, striking, punching, slapping, shoving, strangulation, and throwing objects (p. 414).
Florida"s laws broadly define domestic violence. According to Florida Statute section 741.28 (2009), domestic violence is "any assault, aggravated assault, battery, aggravated battery, sexual assault, sexual battery, stalking, aggravated stalking, kidnapping, false imprisonment, or any criminal offense resulting in physical injury or death of one family or household member by  another family or household member." The statute further explains family or household member as "spouses, former spouses, persons related by blood or marriage, persons who are presently residing together as if a family or who have resided together in the past as if a family, and persons who are parents of a child in common regardless of whether they have been married." Domestic Abuse
Domestic violence is also sometimes used interchangeably with the term domestic abuse. However, domestic abuse encompasses more than just physical violence and includes emotional, psychological, and verbal abuse. Domestic abuse is more difficult to criminalize than violence, as it typically involves legal behavior used in a manipulative manner. The distinction between domestic violence and abuse will be pertinent in discussing male victims, since one of the issues that will be investigated is the type of abuse perpetrated by women, including verbal and psychological threats. Intimate Partner Violence
Intimate partner violence, also known as IPV, is not as well known as the term domestic violence; nevertheless, the actions represented by IPV are what most people tend to think about when hearing the term "domestic violence." Many sources use the terms interchangeably, although domestic violence can incorporate the larger area of family violence, as discussed earlier in this chapter. The simplest definition for IPV is domestic violence between spouses, cohabitating couples, couples with a child in common, or others in intimate relationships. In many abusive intimate relationships, the perpetrators use violence, psychological abuse, and verbal abuse as tools to maintain power and control over their partners. Because Florida"s laws have a broad definition of domestic violence, for the purposes of this thesis, the term intimate partner violence is preferable when speaking of domestic violence between spouses, former spouses, and intimates. Dating Violence
Related Topics