Amazing Thailand, Always Amaze you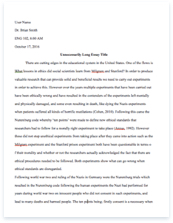 The whole doc is available only for registered users
A limited time offer! Get a custom sample essay written according to your requirements urgent 3h delivery guaranteed
Order Now
ABOUT THAILAND: CAPITAL CITY
Bangkok- is the capital city and center of political, commercial, industrial and cultural activities. It is located on the banks of the Chao Phraya River, near the Gulf of Thailand, and is the 22nd most populous city in the world.
Bangkok has a recorded population of about 7 million, but the actual number is thought to be much higher.
Languages: Thai, English (secondary language of the elite), ethnic and regional dialects Ethnicity/race: Thai 75%, Chinese 14%, other 11%
Religions: Buddhist 94.6%, Muslim 4.6%, Christian 0.7%, other 0.1% (2000) Population (2012 est.): 67,091,089
ABOUT THAILAND: PEOPLE
Has gently absorbed immigrants
Many were skilled as writers, painters, sculptors, dancers, musicians and architects, and helped enrich indigenous culture. There are petite Thais, statuesque Thais, round faced Thais, dark-skinned Thais and light-skinned Thais. Some 80% of all Thais are connected in some way with agriculture which, in varying degrees, influences and is influenced by the religious ceremonies and festivals that help make Thailand such a distinctive country.
ABOUT THAILAND: CLIMATE
Thailand enjoys a tropical climate with 3 distinct seasons – summer from March through May, rainy with plenty of sunshine from June to September and cool from October through February. The average annual temperature is 28°C (83°F
ABOUT THAILAND: FLAGS
TRAIRANGA- TRICOLOR FLAG
The flag of the Kingdom of Thailand shows five horizontal stripes in the colors red, white, blue, white and red, with the central blue stripe being twice as wide as each of the other four.
The colors are said to stand for nation-religion-king, an unofficial motto of Thailand, red for the land and people, white for Theravada Buddhism and blue for the monarchy, the last having been the auspicious color of Rama VI.
About Thailand : Currency -"baht"
ABOUT THAILAND: ISLANDS
Thailand has hundreds of islands both in the Gulf of Thailand and in the Andaman Sea. All of the islands of Thailand are coastal islands. Some of the island groups in Thailand come in clusters of numerous individual islands; Phang Nga bay has 67,
Mu Ko Chang National Park has 52,
Tarutao National Marine Park has 51,
Mu Ko Ang Thong National Park has 42
ABOUT THAILAND: CITIES
Major Cities
Bangkok
Samut Prakan
Nonthaburi
Udon Thani
Chon Buri
Nakhon Ratchasima
Hat Yai
Pak Kret
Si Racha
Phra Pradaeng
Lampang
Chiang mai
Khon Kaen
Surat Thani
Thanyaburi
ABOUT THAILAND: PRODUCT
Thailand is probably better known today as a producer of hard drives, frozen shrimp and chicken, and automobiles rather than handicrafts. FABRICS
CLOTH DOLLS
JEWERLY AND GEMSTONES
WOODCARVING
POTTERY
CELADON
FAMOUS DESTINATION
1. BANGKOK
2. CHIANG MAI
3. PHUKET
4. AYUTTHAYA
5. KANCHANABURI
6. KRABI
7. RATCHABURI
8. CHON BURI
9. SUKHOTHAI
10. PHANG NGA
Major Historical Destination
1.Ban Chiang
2.Sukhotai Historical Park
3.Ayutthaya
4.Anciet Siam
5. Temple of the Emerald Buddha
6.Temple of the Reclining Buddha
7.The Grand Palace in Bangkok
THAILAND ETIQUETTE DO'S AND DON'TS
DO'S
Remove your shoes
Return a Wai
Use your right hand
Eat with a spoon
Show respect to monks
Smile
Don'ts
Don't point your feet
Don't touch someone head
Don't point
Don't lose your cool
Don't disrespect the king
Don't lose your temper on public
Don't smoke indoors
Don't leave your chopsticks in the bowl
BUSINESS ETUQUTTE
DO'S
Be punctual
Be prepared to spend lots of time gathering information, bargaining, and making decisions Do check the infrastructure
Be patient
DON'TS
Do not direct questions
Do not make a joke to the King or Queen
Don't rush the process
Avoid the monarchy or issues such as national security
Don't blow your nose at the table.
Related Topics