Alice Walker and Timberlake Wertenbaker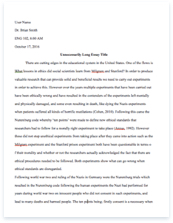 The whole doc is available only for registered users
Pages: 10
Word count: 2441
Category:
A limited time offer! Get a custom sample essay written according to your requirements urgent 3h delivery guaranteed
Order Now
Both Alice Walker and Timberlake Wertenbaker write about how people are treated, what it means to be brutalised, what it means to live without hope and how language can be a humanising force. Alice Walker emphasises throughout the novel that the ability to express thoughts and feelings is crucial to develop a sense of self. Walker highlights the progression of narrative and articulacy through language. Walker acknowledges that existence to this development sustains Celie, essentially as an object, with no power to assert herself.
This recognition, acknowledges the power that narrative and speech have, in resisting oppression and allowing the empowerment of characters such as Squeak and Celie. Timberlake Wertenbaker identifies themes such as the human ability to transcend circumstances, the theatre's ability to change life and the power of language. Each of these aspects of 'Our Country's Good', influence the convicts and develop the empowerment of the main characters. Wertenbaker presents the theatre as a means of liberating people.
The language of the play, used by the convicts, offers them the chance to envision a future in which they are free and allows the creation of the community in a Utopian society. Both Walker and Wertenbaker present the empowerment of their main characters by highlighting the progression of language used by the characters. Walker uses the development of Celie's narrative to highlight the recovery of her own history, sexuality, spirituality and voice. In the same way Wertenbaker uses the play to demonstrate the transformation of the convicts.
They begin, 'alone, frightened, nameless' and end by recognising their own and each other's worth. The play provides an answer to Governor Phillip's question-'How do we know what humanity lies hidden under the rags and filth of a mangled life? ' Alice Walker uses the power of narrative and voice in order to allow Celie to develop a sense of self. In the beginning Walker highlights Celie's passivity, when Alphonso warns Celie that she, 'Better not never tell nobody but God. ' This teaches Celie that she must remain silent and invisible, and acts as an explaination for Celie's lack of confidence.
Celie is allowed only one outlet; her letters to God. Celie practices her voice she will use to assert her identity to the world. However, because Celie is so unaccustomed to articulating herself, her narrative is initially muddled; 'I'm big. I can't move fast enough'. Walker argues that mastering one's story and finding someone to respond to it and listen are essentially toward self-empowerment and autonomy. It is not until Celie is able to find sympathetic ears in Shug and Sofia, that Celie is able to find her own voice. Shug teaches Celie that she can create her own narrative.
Gradually Celie is able to voice her own story by telling it to Shug. In these Celie learns new interpretations of her history, which counteract the interpretations previously forced upon her. This argument is also clear in' Our Country's Good'. Liz starts; 'lower than a slave, full of loathing, foul mouthed… ' It is not until she is brought to a point where she will have a profound effect on everybody, that she uses her voice; 'I did not steel the food'. Wertenbaker shows that Liz's realisation of her voice helping out 'the colony' encourages her to communicate and allows her to voice her story.
Walker clearly wants to emphasise the power of resilient language. This is shown in Celie's forceful assertion and cursing of Mr_, for his years of abuse; 'Until you do right by me, everything you touch will crumble. ' Celie's powerful narrative causes Mr_ to reassess and change his life. Whilst Walker emphasises the power that narrative and speech have in asserting and resisting oppression, the novel also acknowledges that such resistance can also be risky. This is shown through Sofia's forceful outburst, which cost her twelve years of her life.
In a similar discourse, Timberlake Wertenbaker uses the power of narrative and voice, to allow the convicts to achieve their own sense of self. Through the theatre and the dominance of speech, the convicts are allowed to become someone else. 'Theatre has become a small republic. ' In the beginning Wertenbaker gives a sense that the convicts have been dehumanised. John Wiesenhammer uses intelligent, sophisticated language to articulate and describe the terror of being on a ship. '
Spewed from our country, forgotten, bound to the dark edge of the earth. This intelligent description gives the impression that despite intelligence, the convicts cannot develop a sense of self until they are allowed the freedom of speech. The play allows the convicts this voice and allows them to develop their articulacy and empowerment. Alice Walker uses hierarchy in, 'The colour purple', as a way for many of the characters to empower themselves. In Walker's novel, those who perpetuate violence are themselves often victims of sexism, racism or prejudice. Harpo beats Sofia, only after his father implies that resistance makes Harpo less of a man.
Mr_ is violent and mistreats his family, much like his own father treated him. Walker suggests that only forceful talking back to the men who are abusive, and showing them a new way of doing things, allows the cycle of sexism and violence to break, causing the men to change their ways. Wertenbaker uses hierarchy to depersonalise the convicts in the eyes of their gaolers. When Arscot is given 200 lashes, we hear; 'It will take time for him to see himself as a human being again. ' From the beginning we see how the convicts are treated.
The officers and marines have distinguishing characters, which are established early on, and they change very little. Wertenbaker uses the power and the importance of the officers, in order to articulate differing views as to how the convicts should be treated. The convicts are a more of a vivid group that become sympathetic and supportive of each other, and eventually united. Many characters in 'The Color Purple' break traditional male or female roles. Alice Walker subverts and defies the traditional ways in which we understand women to be women and men to be men.
Many of the characters disrupt their own gender role, in order to empower themselves. Walker uses masculine language to create Shug's 'Queen Honeybee' persona. Walker also highlights how this can cause problems. Shug's confident sexuality and resistance to men, which causes her to be labelled a tramp, clearly demonstrates this. Throughout the novel, Walker proves that sexuality is not as simple as we may believe. Nettie, however provides a balance as a women who finds her identity and asserts herself without becoming like a man. Timberlake Wertenbaker uses Ralph to show how men can be empowered by women.
Ralph shows large amounts of respect and appreciation of Alicia; 'Oh my dear women… ' and ' Don't speak her name on this iniquitous shore. ' Wertenbaker exercises Alicia's power over Ralph, by withholding her language, and therefore not allowing any reciprocation of love. This highlights Ralph's love as being one sided and creates a sense of worship. Throughout 'The Color Purple', the power of strong female relationships is apparent. Walker portrays female friendships as a means for women to summon the courage to tell stories. These allow women to resist opposition and dominance.
Nettie's relationship with Celie, anchors her through years of living in Africa. Most importantly, Celie's ties to Shug bring about Celie's gradual attainment of a sense of self. Walker wishes to emphasise the power of relationships among women that provide a reciprocal love. As Shug's relationship with Celie develops, Shug fills the role of mother, sister, lover and friend, and therefore propels her own empowerment further still. Walker demonstrates, that despite Shug's unpredictable nature and shifting roles, Shug's loyalty and compassion ensures that she remains Celie's most constant friend.
Though younger than her sister, Nettie often acts as Celie's protector. Nettie's descriptions of Africa show to Celie that all communities have their faults. Nettie's letters teach Celie that she must accept the negatives as being part of herself, as well as the positives. Walker uses the novel's letter writing form, to emphasise the power of communication. Both Nettie and Celie gain strength from their letter writing, however it becomes clear that for a full sense of expression, a willing audience is vital.
Walker highlights the power of men in 'The Color Purple' when Mr_ immediately silences her by secretly hiding her letters from Celie. It is only when Nettie returns home to Celie, when her audience is guaranteed to listen, does she feel fulfilled and freed. Alice walker also uses sewing and quilts in 'The Color Purple' to symbolize the power women can gain from productively channelling their creative energy. With Shug's help, Celie overturns the idea that sewing is marginal and unimportant labour, and she turns it into a lucrative, empowering source of economic independence.
This idea is also apparent in 'Our Country's Good' in the respect that the convicts gain power when they channel all their efforts into the theatre. In both the texts, women are referred to differently by men, to how they are by women. Shug clearly has a reputation among men, as a woman of dubious morals, who has some sort of 'nasty woman disease'. This is a huge contrast to the way Celie views Shug. Walker has fashioned Shug's identity from her life experiences, which ensures that men cannot impose an identity upon her. This masculine assertion, is clearly the reason for the critisms of Shug, by men.
Walker shows how using derogatory language in 'The Color Purple' sustains women 'in their place'. Pa and Mr_ frequently speak only in imperatives and accusing questions when addressing women; ' What about this scandal his wife caused when somebody kill her? ' This demeaning attitude is also clearly demonstrated in the exchange between Pa and Mr_, where they discuss Celie as if she is an animal at market; 'I got to get rid of her, she too old to be living here at home. ' Walker contrasts this with the way positive male role models speak about women; 'I apologise for this, sister Nettie, please forgive us.
Timberlake Wertenbaker uses ignorant language to present Ralph's attitude towards women; 'But how could a whore play Lady Jane? ' Wertenbaker argues that the power of language allows Ralph's attitude towards women to change; 'I asked some of the women to read me some lines, these women who often behave no better than animals… they seemed to acquire a dignity, they seemed to loose some of their corruption. ' This highlights the power of the theatre, in allowing an opportunity for praise for the convicts. Ross's treatment of the convicts borders on sadistic.
He is humiliating and degrading towards the convicts; 'on all fours. Now wag your tail and bark, and I'll throw you a biscuit… where's your tattoo Brenham? Show us. I can't see it. Show us. ' It is in the face of his fury, that the power of the play's influence on the convicts is most thrillingly demonstrated. Both Alice Walker and Timberlake Wertenbaker argue that education is vital for the characters empowerment. In the early parts of the novel, Alice Walker gives a sense that God is Celie's listener and helping hand; 'long as I can spell God I got somebody. Yet Celie does not have a clear understanding of who God is.
Shug invites Celie to imagine God as something radically different. It is Shug's influence and education that eventually allows Celie to stop thinking about the other men in her life- she; 'git her man off her eyeball' and tells God 'you must be sleep. ' Once Celie has chased her white patriarchal God away and invented a new concept, she writes; ' Dear God. Dear stars, dear trees, dear sky, dear peoples. Dear everything. Dear God. This re-imaging of God on her own terms symbolizes Celies transition into an independent woman.
It also indicates that her voice is now sufficiently empowered, in order to create her own narrative. Timberlake Wertenbaker shows how the characters in 'Our Country's Good' acquire articulacy through their education. Rehearsing the play renders the convicts far more articulate, but also teaches the convicts to change their identities; 'We're ladies now. Wait till I tell my husband I've become a lady. ' The ending of 'The Color Purple' has Celie expressing herself fluently, celebrating in beautiful language; 'Dear stars. Dear trees… ' Celie has found herself through other women and has taken control of her life.
Celie's prospering trouser- making business, is significant in establishing Celie's own financial independence, and is a significant achievement due to the way her father used the language of a market place to get rid of her in the beginning. Walker implies that Celie has properly found her voice and is able to use new language: 'Amen. ' Alice Walker creates a satisfactory ending to 'The Color Purple' by renewing and empowering Celie's sense of storytelling. Throughout the novel Walker demonstrates the transition of a silent, passive, invisible young girl, into content, fulfilled and self-sufficient women.
This self-actualisation achieved by Celie is essentially what transforms her character. I find the ending of the novel particularly satisfactory due to sense of resolution and the reuniting of the characters. Alice Walker unites the characters; '… me and Nettie and Shug and Albert and Samuel and Harpo and Sofia and Jack and Odessa… And us so happy. ' This provides the audience with a fitting resolution to the text and puts an end to the brutality and harsh treatment in 'The Color Purple'. Timberlake Wertenbaker creates a problem with what exactly the convicts have achieved by the end of the play.
On one hand, the convicts eventually achieve their own sense of self, and become valuable members of the Australian colony, but this suggestion is ominous and it may be safer to say that the convicts merely accepted a dominant discourse of speech, which developed their articulacy and temporarily empowered themselves. However I find the ending satisfactory to the text, due to the sentimental justification of theatre as a means of empowering people. Both Alice Walker and Timberlake Wertenbaker use the power of language to empower the women in the texts.
Walker and Wertenbaker both argue that the empowerment of women is possible through the establishment of ones own voice and that sustaining this language is vital in obtaining a sense of self. Both the authors successfully show that language empowers women, by highlighting the progression of their empowerment, as they are influenced to develop their language. Through this progressive structure of the novel and play, a satisfactory end is deduced, which brings about a sense that the women have established their own language, which in turn leads to their empowerment.
Related Topics