Advantages and Disadvantages of Plea Bargains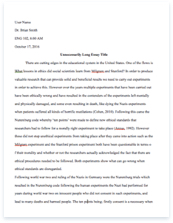 The whole doc is available only for registered users
Pages: 3
Word count: 687
Category: crime
A limited time offer! Get a custom sample essay written according to your requirements urgent 3h delivery guaranteed
Order Now
The history of plea bargaining go back to the 19th century; by the second half of the 19th century plea bargaining was somewhat a common practice. (Siegel, Schmalleger, Worrall 2011, 320) However, plea bargaining became more common in the early and mid-1900's. From 1916 to 1921 the Georgia Department of Public Welfare advised that guilty plea rates increase 70 %. In New York statistics show between 1839 and 1920 the guilty plea rate increase by 90 %. Plea bargaining has become an important component to the justice system.
When a defendant decides to take a plea bargain justice is administered by the prosecutors and defense attorneys (Siegel, Schmalleger, Worrall 2011, 319). Plea bargaining allows the defense attorney and prosecuting attorney to decide the defendant fate without going to trial. The plea bargaining process is conducted between the defense and prosecuting attorney with limited judicial overview. Plea Bargaining is "The process whereby the accused and the prosecutor in a criminal case work out a mutually satisfactory disposition of the case subject to court approval. It usually involves the defendants pleading guilty to a lesser offense or to only some of the counts of a multi-count indictment in return for a lighter sentence possible for the graver charge" (Siegel, Schmalleger, Worrall 2011, 319).
For example when 48 –year-old Donald Brett Richardson of Sanpete County, avoided the death penalty by admitting he strangle his ex-girlfriend and killing a man he hated. Although prosecutors agreed to recommend that Donald Richardson serve life in prison without the possibility of parole. However, defense attorneys accomplished their goal in which was to save Donald Richardson life (Berman, 2008). However, plea bargains are not always acceptable for both parties. Although generally the defense attorney and prosecutor come to terms and find a happy median. Advantages and Disadvantages of Plea Bargaining
There are two types of plea bargains: charge bargaining and sentence bargaining. When prosecutors have the ability to negotiate with the defendant the charges that could apply, this is known as charge bargaining. Although sentence bargaining take place when a defendant agree to plead guilty for probation, a lighter sentence, or to serve sentence at a particular facility. Plea bargaining works out well for many defendants; although, there are times when plea bargaining is not favorable for the defendant. Defendants are often persuaded to take a plea bargain and possibly could be found not guilty if case is taken to trial. So, plea bargains have advantages and disadvantages. Plea bargaining has become acceptable in today's justice system although, plea bargaining has disadvantages.
Plea bargaining is accepted for many reasons. Plea bargaining reduce the case load of prosecutors and public defenders. Plea bargaining also benefit defendants by reducing their charges and sentence. Plea bargaining is cost efficient; it saves on judicial resources when defendants do not go to trial. Plea bargaining is also an advantage to victims that wish not to testify at trial and gives speedy resolution. These are some of the advantages of plea bargaining. However, there are disadvantages of plea bargaining. A disadvantage of plea bargaining is that it allows the prosecutor to begin bargaining with the most serious charge. Plea bargaining contributes to inefficiency and decline the integrity of the justice system. Another, disadvantage that concern the public is that plea bargaining determines the defendant's guilt without going to trial. Plea bargaining also, forces an innocent person to plead guilty (Siegel, Schmalleger, Worrall 2011, 323).
Advantages and Disadvantages of Plea Bargaining
Plea bargaining is viewed as crime control and not due process. Prosecutors frequently pressure innocent and guilty defendants to plead guilty. Prosecutors are known for influencing the defendants' decision on whether to take case to trial. This type of act is crime control; defendants should not be persuade to plead guilty, and not allowed a fair chance at due process. Plea bargaining for many prosecutors are an easy way to expedite cases without going to trial and case being heard by jury and judge.
References
Siegel, J. Larry, Schmalleger, Frank, Worrall, L. John. (2011). Courts and Criminal Justice in America. Retrieved from http://www.phoenix.edu/ebooks/ppdf.asp
Related Topics