Advantages and Disadvantages of Parole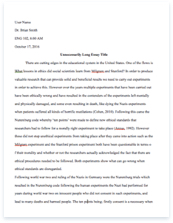 The whole doc is available only for registered users
A limited time offer! Get a custom sample essay written according to your requirements urgent 3h delivery guaranteed
Order Now
The history of community corrections shows that many changes have occurred in the criminal justice system regarding punishment of offenders. Shortly after the creation of the penitentiary community, many people came to the view that incarceration was not an appropriate response to address all offenders. As a response to this concern, community corrections such as probation and parole were developed and implemented by the criminal justice system (Travis 1998, p.308). The aim of this paper is to examine the issue of parole, which has been discussed prolong and many controversies related to it have arisen. The essay will explore the advantages and disadvantages of the existence of parole in the criminal justice system. Firstly, various community measures addressing offenders will be explored. Next, a definition of the concept of parole will be provided, followed by a discussion of its' aims and objectives. Next, the advantages and disadvantages of parole will be examined. Finally, the paper will address the issue whether parole is under or over utilised in Australia.
The Queensland criminal justice system takes a utilitarian approach to crime, providing inmates with programs designed to help rehabilitate offenders for the long-term benefit of society. Queensland Correctional Services provides offenders with options that are aiming at their rehabilitation and successful reintegration back into society (Qld Department of Corrective Services 2004). These options seek to provide prisoners with the opportunity to participate in community work programs, release to work programs, home detention and conditional parole. However, these programs are only available to low risk prisoners who have committed non-violent offences and are not considered a threat to society (Qld Department of Corrective Services 2004).
Community work programs provide prisoners with meaningful work and assist offenders in developing skills that can improve their possibilities to be employed upon release (Qld Department of Corrective Services 2004). Releases to work programs are usually granted to inmates who have served an extensive period in custody and face a lengthy reintegration process. The goal of these programs is to encourage prisoners to gain employment and develop a work ethics. Prisoners on the release to work order must not drink alcohol and are regularly drug tested. Failure to obey the set rules and regulations results in an immediate return to custody. There is no time limit for a release to work order. The average stay is around four to six months, however some prisoners may reside there for up to eighteen months. The release to work usually precedes home detention and parole (Jacobson 2005, pp.43-48).
Offenders granted home detention live in approved addresses, which can be a private home or a rehabilitation center. Participants are closely monitored and are not allowed to leave their residence or drive a car or motorbike without approval. Home detainees are usually required to attend external services such as rehabilitation programs or counseling and are regularly drug and breath tested (Jacobson 2005, pp.49-51).
Parole is usually the last stage in the prison release process. In order to discuss the advantages and disadvantages of parole a definition of the term needs to be provided. Parole is defined as the conditional release of a prisoner by the decision of a parole officer, after a part of the sentence has been served (Travis 1998, p.309). For parole to be granted, the prisoner needs to demonstrate good behaviour during serving the sentence, as parole is only available to prisoners who after being observed have shown that they can comply with the rules and regulations of the institution (Petersilia 1998, p.1). After being granted a parole all Queensland parolees remain under the supervision of Corrective Services until the end of their sentence.
Parolees must report regularly to the Corrective Services Officer and usually have to attend programs, undergo drug testing and consume no alcohol. They must notify their parole officer of any change of address or employment and cannot leave Queensland without written permission (Qld Department of Corrective Services 2004). If a parolee re-offends or fails to comply with the parole guidelines a warrant is issued and they are likely to be returned to prison to serve the whole term of the prison sentence (US Parole Commission 2004). The purpose of parole in the criminal justice system will be discussed next.
There are three main aims of parole. Firstly, parole helps to rehabilitate offenders. A parolee receives assistance from a parole officer concerning employment, residence, finances, or other personal problems that the parolee may experience in the process of adjustment to life upon release from prison. Secondly, parole protects society by providing parolees with assistance helping them to get established in the community, which prevents situations leading to new offences (Stevens 2006, p.289-291). The third aim of parole is to prevent the imprisonment of offenders that are not likely to commit further crimes, and who meet the criteria to be released on parole (US Parole Commission 2004). Parole will be discussed in more detail next, considering its' advantages and disadvantages.
Parole is advantageous to the offender, to the State, and to society as a whole for various reasons. Firstly, prisoners spend less time in prison and when released are given the opportunity to adjust to life outside prison under the supervision of a parole officer and still having access to essential support services. Proponents of parole argue that it assists the offender in reconnecting to family and reestablishing family relationships. Therefore, it can be argued that parole benefits family structure, as the social costs of family breakdowns are reduced. Another advantage of parole is that it reduces the risk of criminal association posed to the parolee, which occurs in correctional institutions (Qld Department of Corrective Services website 2004).
Furthermore, correctional facilities use parole as means to induce prisoners to participate in programs and maintain good behaviour while in prison. Without this inducement, maintaining order in prisons would be more difficult as overcrowding can cause problems. Additionally, it is also far less expensive for the individual to be on parole as opposed to being in prison (Petersilia 1998, p.51). Finally, individuals on parole are monitored, which allows a measure of control and safety for the community while the individual's adjustment to the community is evaluated. A person with the opportunity to adjust gradually to life outside prison poses less danger to society than an individual who walks out of prison unprepared and with no support behind them (Gottfredson 1988, pp.230-231). However there are many arguments against parole, which will be addressed next.
The first and most convincing argument against release on parole is the affect it can have on the success of a release. A number of studies indicate that early release has a negative success rate in regards to the offenders' reintegration in the community. Results provided by a study performed by the Bureau of Justice Statistics (BJS) in 1992, indicate that 43 per cent of parolees' that had been released from prison were rearrested for felony within three years of sentencing (Petersilia 1998, p.53). Drug abusers make up a big majority of these offenders whose parole is rescinded. A study on these offenders indicates that they accounted for a 44 per cent increase in the prison population between 1986 and 1991. These offenders play a significant role in the burdening of the justice system as such a large number of parolees' simply re-offend (Bureau of Justice Statistics 2000).
The second argument against parole is the fact that when an offender is released early on parole, the full measure of punishment intended by society has not been carried out. Therefore parole release can be seen as dishonest by society because the offender does not serve the full length of the sentence. In some cases the balance of justice is disturbed because some offenders are released on parole, while others who may have committed lesser crimes are not paroled. Additionally, there is always a risk to the community that the individual will re-offend while on parole (Petersilia 1998, p.57). As there is no way to accurately assess the danger posed by an offender who is granted parole, some members of the society argue that it is more expensive to keep offenders in prison in comparison to putting them on parole. Therefore, opponents of parole argue that it must be considered that keeping these inmates in prison for their full sentence does not increase costs when compared to the costs of releasing them and taking the risk that they will commit further offences (Gottfredson 1988, p.231).
Due to these reasons there has been a movement to abolish parole in the United States. Some high-profile crimes committed by people released from prison have been the reason for the commencement of a movement based on the idea that they should have served their full sentence behind bars. Eleven American states have already eliminated parole to indicate a tougher stance on criminals. Another four abolished it but then reinstated it when they found out that prison sentences were not being served because the prisons became so overcrowded and inmates had to be released due to these circumstances (US Department of Justice 1998, pp.31-36).
However, a comparison between the American states that continue to use the parole system and the states that abolished it, is needed in order to consider whether parole benefits or disadvantages society. Statistics indicate that in many states where parole has been abolished, costs have risen, prison populations have grown out of control, and violent and dangerous offenders have been routinely released without supervision. Abolishing parole means no supervision in the community after release (Stevens 2006, p.293). This results in more harm to society caused by offenders and minimizes the possibility that they are going to reintegrate in society.
Furthermore, parole implies more than the opportunity of an early release. Parole implies the possibility that offenders can turn their lives around and escape from a live of crime (redemption). However, the harsh reality is that even though statistics show that few seek redemption in prison, and even fewer manage to redirect their lives, there is a percentage of people that manage to change their lives. The fact that some offenders do reform themselves does promote a successful system. Furthermore, it would be a far harsher reality if redemption were not possible, and if society could not forgive (Jacobson 2005, pp.48-53). If parole were abolished then those who commit serious or less serious offences would not have the opportunity to learn and reform themselves while serving time in correctional institutes. Therefore, abolishing parole would be ultimately detrimental to society (US Department of Justice 1998, pp.31-36). The next section of the essay will consider the question whether parole is over or under utilised in Australia.
Queensland has utilised parole in a very professional and accurate way. It can be argued that it is not possible to over utilise rehabilitation programs. The current Australian system provides an incentive for inmates to abide the prison rules and participate in rehabilitation and employment programs, which is beneficial for both the offender and society as a whole (US Department of Justice 1998, pp.31-36). Queensland has implemented a structure where an inmate initially undergoes a character assessment and if deemed a low risk offender and demonstrates willingness to change, the prisoner will be granted the option to gradually undertake a series of rehabilitation and work programs to ensure a quicker and more successful integration back into society (Qld Department of Corrective Services website 2004). All these ensure that the Australian criminal justice system provides services assisting offenders in rehabilitation, reintegration, and redemption.
It can be concluded that the parole system in Australia is paramount for the future success of corrections and offender rehabilitation. Notwithstanding many claims that parole puts society in risk, it can be argued that there are many benefits of having parole implemented by the criminal justice system. Parole benefits society as it promotes good behaviour of inmates while in custody, provides rewards to those who are willing to be rehabilitated and assists offenders in successfully integrating back into society. According to statistical information it can be concluded that abolishing parole would be detrimental to the Australian society as institutions would become overpopulated and prisoners would be released without having any support assisting them to adjust to the outside live. After a discussion whether parole is over and under utilised in Australia, it can be argued that parole has been utilised in a professional manner achieving it's goals of rehabilitating and reintegrating offenders into the community, therefore it can be concluded that it has not been over utilised in Australia.
Bibliography:
Bureau of Justice Statistics (2000) Probation and Parole Statistics, http://www.ojp.usdoj.gov/bjs/pandp.htm, April 19
Gottfredson, M.R. (1988) Decision Making in Criminal Justice: Toward the Rational Exercise of Discretion, New York: Plenum Press
Jacobson, M. (2005) Downsizing Prisons: How to reduce Crime and end
incarceration, New York: New York University Press
Petersilia, J. (1998) Community Corrections: Probation, Parole, and Intermediate Sanctions, New York: Oxford University Press
Queensland Government: Department of Corrective Services (2004) Release to Work http://www.correctiveservices.qld.gov.au/thedept/comcordir/communitycorrections/Community%20Custody/rtw.shtml, April 17
Stevens, D.J. (2006) Community Corrections: An applied Approach, Boston: R.R. Donnelley & Sons
Travis, L.F. (1998) Introduction to Criminal Justice, Cincinatti OH: Anderson, pp.307-329
United States Parole Commission website (2004) What is Parole?
http://www.usdoj.gov/uspc//questions.htm, April 19
US Department of Justice (1998) Rethinking Probation: Community Supervision, Community Safety, http://www.ojp.usdoj.gov/probation/rethink.pdf, April 20
Related Topics