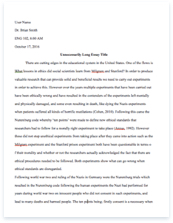 The whole doc is available only for registered users
Pages: 3
Word count: 590
Category:
A limited time offer! Get a custom sample essay written according to your requirements urgent 3h delivery guaranteed
Order Now
In addition to any work you listed above, please tell us how you spent your most recent summer vacation.
=>Last summer I had a highly thought-provoking experience that let me explore life from a new, unexpected perspective. Participating in the volunteer program at a Native American Reservation in Canada organized by my church, I was thrilled to be able to help the people who live in poverty away from what we understand as modern civilization. This was also a great opportunity to improve my organizational skills since I was a team leader responsible for maintenance, childcare, and math teaching.
Please explain why you decided which extracurricular activity on your list was the most important to you.
=>Serving people has long been my most important goal, and with the extracurricular activity I will describe I learned effective ways to do so and honed communication skills necessary for any meaningful effort in this area. Working at a child care institution, I gained insights into child psychology that now often help me to understand adult people as well. Teaching autistic and mentally retarded children, I began to appreciate the unique value of any human being and learned to establish rapport with them. Looking back on this activity, I believe it is the most important thing I have done for other people that prepared me for more advanced efforts in my future career.
Please tell us about something you did last Sunday afternoon (or the Sunday before that, or the Sunday before that….)
=> Last Sunday I went to Manhattan to meet a friend working for Ernst & Young in L.A. We talked about many things, among them the Enron scandal, and the role of audit firm Arthur Andersen in the fraud. This conversation helped me to realize the difference of audit and consulting in an accounting firm, the contradiction between these roles and the need to separate these two functions. With his experience, my friend shed light on many issues that I am interested in and helped me gain a better perspective of the accounting profession and its challenges.
Many students decide to apply to NYU because of our New York City location. Apart from the New York City location, please tell us what other aspects make you feel NYU will be a good match for you.
=> NYU has won a strong reputation for its Finance curriculum, which makes this school very attractive to a person eager to combine Accounting and Finance classes in undergraduate classes. Accounting and Finance is a perfect match, in my opinion, being closely related in business practice. The diversity of Stern's student body is another great asset since I am seeking to develop my cross-cultural skills and benefit from an atmosphere of openness and tolerance at NYU.
Please tell us what led you to select your anticipated academic program and/or NYU school/college, and what interests you most about you intended discipline.
=> My interest in accounting was spurred by an unsuccessful experience in the Korean stock market. Investing in a famous internet services company, I did not realize the management was manipulating the stock price through window-dressing, and this suspicion soon turned my stocks into worthless pieces of paper. At that point I felt that accounting could make a company live or die. I decided to devote my life to helping people make informed investment decisions, auditing companies throughout the world and trying to counteract the spread of moral hazard.
Related Topics