Accounting Practice Legislations, Procedures and policy Report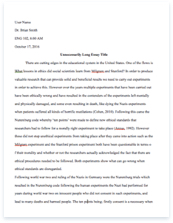 The whole doc is available only for registered users
A limited time offer! Get a custom sample essay written according to your requirements urgent 3h delivery guaranteed
Order Now
This report contains detail compliance analysis of the Accounting Practice, which undertakes Accounting and Bookkeeping services for Travel agent. The Agent provides Community services as well, along with day to day Travels and Tour services such as overseas workers sponsorship, Manage Payroll for overseas workers and provides Money transfer. This report outlines the regulations and the practice procedures and Manuals and also outlines the compliance with AUSTRAC regulations. Procedures
Community services policies and procedures
This Accounting firm has in place policies and procedures that govern and regulate privacy and confidentiality of client information. This concept not only applies to what you can disclose about your clients or your organisations outside of work, but also what can be shared in network meetings. What information can be shared with other organisations, who shares it and how this information is given out should be clearly defined in any effective, professional service. It is often incorporated into a worker's duty statement or job description. This practice has developed and written policy and procedures, and staff training in the following areas: a confidentiality policy
a clearly defined process for identifying and regularly updating a Community Resource Index so that all workers are aware of what other services are available to refer to processes for networking with other agencies, including attending relevant interagency A policy for how long client information is kept after clients are no longer involved with the service. For example, different government departments produce documents that outline legal requirements for their staff in relation to storing and maintaining information.
The Travel Agent provides following services as well
Sponsor overseas workers to come to Australia and provide work
Manage overseas workers payroll and taxation
Provide Money transfer facilities to the overseas workers
The Accounting firm required to facilitate these functions along with Accounting and Bookkeeping to this Travel Agent. The Accounting practise should have necessary procedures in place to comply with these functions and specified piece of legislation, regulations or policy being derived from AUSTRAC. The purpose of the legislation and regulation is to protect the integrity of Australia's financial system and contribute to the administration of justice through expertise in countering money laundering and the financing of terrorism. Currently, HAWALA method use for international money transfer. This is not a legal and proper way to transfer money as this will lead to money laundry and fraud.
Where do policy and procedure come from?
The legislation, procedures and policies comes from AUSTRAC
AUSTRAC's purpose is to protect the integrity of Australia's financial system and contribute to the administration of justice through our expertise in countering money laundering and the financial of terrorism.
AUSTRAC operates with two important roles:
1. AUSTRAC oversees the compliance of Australian businesses, defined as 'reporting entities', with their requirements under the Anti-Money Laundering and Counter-Terrorism Financing Act 2006 and the Financial Transaction Reports Act 1988.
These requirements include: implementing programs for identifying and monitoring customers and for managing the risks of money laundering and terrorism financing; reporting suspicious matters, threshold transactions and international funds transfer instructions; and submitting an annual compliance report.
2. In its intelligence role, AUSTRAC provides financial information to state, territory and Australian law enforcement, security, social justice and revenue agencies and certain international counterparts.
The intelligence provided has been analysed by highly qualified AUSTRAC personnel who use sophisticated tools to identify information that can assist AUSTRAC's partner agencies to investigate and prosecute criminal and terrorist enterprises in Australia and overseas.
International funds transfer instructions
If a reporting entity sends or receives an instruction to or from a foreign country for a transfer of money or property- either electronically or under a remittance arrangement- they must submit an international funds transfer instruction (IFTI) report to AUSTRAC. AUSTRAC has produced two types of IFTI report forms. The form that reporting entities use will depend on whether or not they are part of the established banking system and send or receive instructions electronically, or they are remitting money or property under a 'designated remittance arrangement' An IFTI report must be submitted within 10 business days of sending or receiving the instruction.
Organisational guidelines
The agency is responsible for providing policy and procedural guidelines that support the practice of services. Policies and procedures must reflect legislation and ethical standards of the community services sector. Quality of service delivery is dependent on the responsibility of both the organisation and the worker in following the policies that guide service delivery. A list of such policy documents is:
The organisation's strategic plan
Policy documents
Job descriptions.
As well, there are legal documents which provide protocols for: Ethics in practice
Duty of care guidelines which include confidentiality, and equity and access Child protection policy
Occupational health and safety guidelines.
Policy and practice manual
The following areas covered in a policy and procedure manual personnel practices (staff recruitment, training, holiday leave arrangements, promotions, performance appraisals, supervision) complaints and disputes procedures
case management procedures
occupational health and safety procedures
conflict resolution processes
communication
delegations
notification of child abuse procedures
critical incidents procedures
confidentiality
referral
duty of care
coordination/networking with external agencies.
Compliance
Why is this policy is important?
The more transparent the process from the start, the more likely a service will attract appropriate referrals, prospective clients will be treated equally, clients will have realistic expectations and be empowered to seek the support they need. The more organised, systematic and thorough you are in the initial entry and assessment process, the less capacity for misunderstandings later on.
How to ensure that any procedures adopted where regularly followed? Working within organisational policy and procedures is not as simple as reading policy and procedure manuals. Policy is not just the written word. A critical aspect of policy is the way in which it is interpreted by various people and the way it is implemented. To ensure that you are always working within policy and procedures, you need to: network closely with colleagues and management
attend staff and management committee meetings where possible informally network with other workers
read emails and memos
take opportunities to be involved in policy development.
Related Topics