A Consultancy Report Prepared for Anthony's Orchard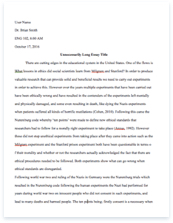 The whole doc is available only for registered users
Pages: 6
Word count: 1406
Category:
A limited time offer! Get a custom sample essay written according to your requirements urgent 3h delivery guaranteed
Order Now
Financial strategy is about making choices and building a highly competitive business advantage while planning for the financial future of the business. This financial strategy is not usually made with one act or deal. It has to be built sequentially by making relevant and well thought out decisions while enhancing capabilities by having the right manpower output and efficient equipment. Anthony's Orchard over the years have been growing and because they have attempted to use technology, financial and customer relationships as areas where development must be achieved, they have decided to take new steps and measures into making the company a larger one with huge revenue turn around. Over the last decade, they have invested in making the company a bigger one and at the same time creating smaller communities that are focused and have lower risk profile even though adding value to the business. However, their current goal is to have revenue earnings of $25000000 by 2015.
With Anthony's Orchard, excellence in Localization is a competitive advantage they have and have been building on over the years. Hence, the different community and educative program they have had running over the years. However, the company has decided to branch out its tentacles by purchasing an apple press that will have a 7year life plan and enable them make $25000000 by 2015.
This report gives an accurate and reliable picture of the state of finances in the Anthony's Orchard and it also represents the analysis and investment break down of Anthony's Orchards financial performance within the organisation and external consumers between the year 2011 and its projected earnings and cash flow till 2015. The report also shows the impact of several plausible outcomes of decisions should the company decide to purchase a new apple press or expand its business across different sections. The observations noted during the analysis and appraisals also tries to consider its financial performance and organisational impact if benched against other competitors and also its areas of lapses that may prevent or have a huge impression if certain changes are not made before the expansion of the business by purchasing a new machine such as the apple press.
The report also reviewed the management's operational performance and its compliance with the revenue expectation based on the gross margin and sales percentage of each year including the projected earnings calculated within the financial analysis section.
In summary, some observations were made regarding the need to increase sales per unit and ensure that the operating cost is not overshot but the budget maintained as captured in the current financial year while some areas of improvement was found that if not approached effective immediately, it may affect the earnings that is expected to enable the company reach its 2015 financial goal of making a revenue of $25 billion improvements are warranted. However, our observations address a number of on-going lapses that needs to be either effected immediately or implemented as soon as the apple press is purchased within the first year of its revenue reconciliation to ensure each year's expected revenue profit of $90000 tallies with the previous projected earnings. This report was approached by the methods below:
1. Examination of Anthony's Orchard's current financials and also its closing inventories alongside its total costs to ascertain if ROI is existing and not running a loss based in on the number of unsold inventories the company has. The purpose of this report is to assess how well Anthony's Orchard is currently doing and if it will be of huge advantage for the company to expand at this time by buying the apple press purchase or maintain the current yearly revenue . The objective of this report is to advise Anthony's Orchard on how best to improve its revenue and the turnaround of its financial performance and advise the company on methods to be undertaken to achieve this. Kaplan and Norton were of the belief that the measurement of a company's performance is quite fundamental and that if companies want to improve on the performance of their intangible assets, they will need to integrate the measurement of these assets into their management systems. This is where the Balanced Scorecard comes into play as a method and technique for measuring performance.
The balanced scorecard is a performance management method that is used in organizations worldwide to ensure company's business activities is in line with the vision and strategy of the organization and which furthermore is used to improve both internal and external relationships while monitoring organizations performance towards the strategic goals.
This Balanced Scorecard development for Anthony Orchard's is to highlight and showcase the value and benefits of the BSC to the company and how it will serve as a key contribution to measuring the performance of the company specifically with the new revenue target the company is hoping to achieve by 2015. With this scorecard, we will establish a balanced metric approach to determining project success across four key perspectives: financial, customer, internal process, and learning or growth.
According to Gumbus and Lussier (2006), the BSC can be used in both large and small businesses if employees are working towards achieving the same targets and strategic goals." "A balanced scorecard is a system of linked objectives, measures, targets and initiatives which collectively describe the strategy of an organization and how the strategy can be achieved.
Kaplan was also of the notion that the Balanced scorecard (BSC) is a performance measurement technique that appears suitable for any type of business. The BSC's greatest strength for most businesses comes from its innate ability to integrate financial and non-financial measures together by measuring both strategic and business performance across four interrelated perspectives. Many studies have shown that the BSC can be successfully implemented within large-scale companies and organizations" as we are going to discover with Anthony Orchard's.
Kaplan and Norton also propose that the BSC can be used as a strategy map to create value within an organization, through the customer value proposition, internal business processes and the alignment of intangible assets with enterprise strategy. This value should be reflected in improvements in accounting measures such as improved cost structure and increased asset utilization, and ultimately through increased long-term shareholders.
Kaplan / Norton therefore refer to the fact that in their experience the balanced 12 scorecard does not consist of a system of ratios, but rather it is about every company and institution that has demonstrated the greatest successes and which have built up a new management system using the balanced scorecard. This is a management system, which has enabled them to create a strategy- focused organisation.
The more the balanced scorecard is organically integrated into the overall management and reporting system, the more the practical implementation of a company's objectives is successful in its customers', employees' and partners' day to day activities.
With the above perspective and concept in mind, I will be analysing the scorecard for Anthony Orchard's, an apple producing company with a revenue goal of $25000000 by 2015 and a yearly net income of $950000 and a cash flow of $900000.
Reference:
Andrew H, Ehsan K, Stephanie C (2013) The Use of the Balanced Scorecard in Small Companies, International Journal of Business and Management; Vol. 8, Gurumurthy, A., & Kodali R, (2009) Application of Benchmarking for Assessing the Lean Manufacturing Implementation, Benchmarking: An International Journal, 16 (2) pp.274-308.
John D (2014) Cost Volume Profit Analysis, School of Accounting, Economics and Finance, Deakin University, Australia
Kaplan, R. S., & Norton, D. P. (1996) The Balanced Scorecard: Translating Strategy into Action. Boston: Harvard Business School Press.
Kevin B. H, Larry M, and Christine I. W (2012)The Balanced Scorecard: To Adopt Or Not To Adopt?
Laureate Education, Inc., (2012) Anthony's Orchard Case Study, [Media], Baltimore: Laureate Education, Inc.
Laureate Education, Inc., (2012) Interview with Anthony's Orchard DOO Allison Sinclair, [Media], Baltimore: Laureate Education, Inc.
Mackay, A. (2004). A Practitioner's Guide to the Balance Scorecard. Leeds: CIMA Maiga, A., & F. Jacobs, (2008) 'Assessing JIT Performance: An Econometric Approach', Journal of Management Accounting Research, 20,pp.47-59 Mason C, Talya B, and Berrin E (2013) Principles of Management Robert S. K (2010) Conceptual Foundations of the Balanced Scorecard, Harvard Business School
Tan, K., Kannan V, & Narasimhan R, (2007) The Impact of Operations Capability on Firm Performance, International Journal of Production Research, 45(21) pp.51355156. Institute Way: Simplify Strategic Planning & Management with the Balanced Scorecard.https://balancedscorecard.org/Resources/AbouttheBalancedScorecard/ta bid/55/Default.aspx2014
Related Topics