A Comparison Between Male and Female News Anchors in the Philippines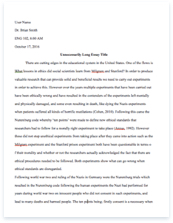 The whole doc is available only for registered users
A limited time offer! Get a custom sample essay written according to your requirements urgent 3h delivery guaranteed
Order Now
"Journalism keeps you planted in the earth," Ray Bradbury, an American writer once said. As the world evolves, society finds ways to adapt to its surroundings. Journalism serves as a method to keep people connected and in touch with the humankind. In the Philippines, a large number of the society usually prefer to access news through programs provided by the television. Although some may not realize it, news anchors greatly influence the opinions and ideas of a person. According to the Cambridge dictionary, a news anchor's job is to deliver news on a television program. The news anchor plays an important role by informing people and being a respectable and credible journalist. This paper intends to highlight the key similarities and differences between a male and a female news anchor. There are several differences between a male and a female news anchor. According to Henry Tenedoro, a media practitioner in the Philippine Marketing Association, male news anchors deliver news in a clear and straightforward manner (2012).
Tenedoro added male news anchors tend to keep their emotions at bay which enables them to present news credibly. An article by spot.ph entitled "Top 10 Cutest TV Newsmen in the Philippines" (2010) pointed out that male news anchors usually posses "mestizo-looks" to catch the attention of the viewers. On the other hand, female broadcasters almost always deliver their news with emotions, Tenedoro said. Through emotions, female news anchors are able to bring emphasis to their delivery and make them credible, Tenedoro added. In addition, a survey (2010) by the Manila Standard Today showed female news anchors are almost always more admired than male anchors. The survey included the top five most admired news anchors in the Philippines, which consisted of three females and two males. The similarities between a male and a female news anchor are much more evident in the Philippines. According to Tenedoro, both sexes are reputable and maintain a dignified look.
This is a given as one cannot become a news broadcaster if he or she does not have a good reputation, seem incredible or look undignified. In 2011, an article by the Philippine Daily Inquirer stated male and female news anchors are multifunctional. Some news anchors are known to host non-news and public affairs productions that the line between news and entertainment is blurred. An obvious difference would also have to be that both sexes wear formal attire when delivering news and both deliver news on multimedia. In conclusion, aside from physical appearance and the style of delivering news, there is not much difference between male and female news anchors. However, news anchors in the Philippines have several similarities that are worth pointing out such as possessing reputable and dignified characters. All in all, each news anchor is unique from the other and one cannot really generalize a news anchor in terms of gender without being subjective.
References:
http://dictionary.cambridge.org/, Cambridge Dictionary
Tenedoro Henry, personal communication, 2012
(2010, August 5) Top 10 Cutest TV Newsmen in the Philippines, spot.ph. Retrieved from: http://www.spot.ph/peopleparties/46278/top-10-cutest-tv-newsmen-in-the-philippines/ (2011, January 15) KAREN DAVILA: No. 1 most admired TV News Anchor in the Philippines, Manila Standard Today. Retrieved from: http://www.allvoices.com/contributed-news/7899536-karen-davila-no-1-most-admired-tv-news-anchor-in-the-philippines Torre, Nestor (2011, July 1). Focus on news, not on newscasters, Philippine Daily Inquirer. Retrieved from: http://showbizandstyle.inquirer.net/entertainment/entertainment/view/20060701-7662/Focus_on_news,_not_newscasters
Related Topics