4C Theory Analysis of Bofa's Mobile Banking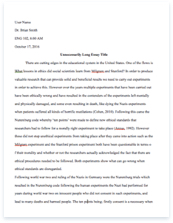 The whole doc is available only for registered users
A limited time offer! Get a custom sample essay written according to your requirements urgent 3h delivery guaranteed
Order Now
We use 4C theory to analyze the future strategy of BofA's mobile banking, and in the process, the three problems will also be solved.
Customer
The primary reason that customers don't use mobile banking is that they don't see the value of it. So first we analyze the product levels of mobile banking to find what value it has brought to customers. Obviously, to customers, the core benefit of mobile banking is that they can doing their banking on the move, compared with the online banking, branches and ATMs, which has time-and-space limit. The carrier of the core benefit is this. Augmented benefits are something beyond customers' expectation, and the banking location is one of them. So, we can see that different services meet different levels of customers' demand. By positioning the mobile banking at the higher product level, the added value can be improved. BofA should realize that mobile banking is not just a service, but it creates a life style of convenience, high-efficiency, and advance. And with the fierce competition, BofA should meet and direct customers' demand by continuous innovation to differentiate itself from the similar products in the market. So we thought out three more augmented services that can be added. They are mobile payment, customized account steward, and electronic voice assistant.
Cost
The customer cost is how much the customer is willing to pay for meeting his demand. It's the sum of monetary cost, learning cost, switching cost and so on. BofA should try to reduce the total cost of customers. So, it can control its advertising cost to make it possible to charge less for mobile banking. And some basic services can be free. For Web, it charges relatively higher because of data access, so it requires more functions and better customer experience. For short message, it charges lower, so it allows fewer functions. To reduce the learning cost, the mobile banking should be designed simple to use for every user.
The electronic voice assistant can also help. And of course, a direction that combines pictures and words is necessary. To reduce the switching cost, it can offer an inter-bank balance check service. To reduce the additional product buying cost, it can make the mobile banking independent of the online banking. That means, for those who have the demand of using online banking services through mobile, they need to have their online banking first. But for others, they can choose to open mobile banking only to conduct some basic services.
Convenience
BofA should realize the convenience of customer opening mobile banking and receiving information, which means it should simplify the opening process. We propose three channels to open mobile banking. Through mobile, customers can send short messages or access the web or download the application to open their mobile banking. Through the Internet, they can find links to opening mobile banking on the website of BofA. Through branches, they just need to take some certificates and fill out an application form with the help of staff.
Communication
Different channels have different cost and effectiveness, so it should choose appropriate channels to send information to customers. The traditional concept that "make customers pay attention" should be switched to "pay attention to customers", so it should attach importance to the participation and interaction of customers. Communication is bi-directional. For BofA, it has four channels to send information to customers. First, mobile. It's novel, intimate, and has a higher click- through. As mentioned in the case, the customers are even expecting the messages from Bofa. The problem is how to convert high engagement to high conversion numbers. Experiential marketing is a useful way. That means it sends customers directly to experience the mobile banking functions. If they are not satisfied, try to get their suggestions. If they are interested in it, get them to know more about it and open it. Second, the Internet. BofA is a heavy user of online marketing. It can control this cost by using the cost per thousand impressions to find a optimal mix.
Third, branches. Associates should try to avoid causing customers antipathy during the introduction. Fourth, social media. After the financial crisis, it's important for BofA to regain customer trust. The usage of social media has a rick of damaging the conservative and moderate image of a national bank. So it should be used with caution. We have been talking about the channels, then what about the advertising content? One of the important things is to convince customers of the security of mobile banking. In fact, the primary reason that customers are worried about the security problems is the information asymmetry. So BofA can invite some experts to explain why mobile banking is secure enough for customers in simple way. Then customers will find that their worry is unnecessary. To get customers involved in the communication, as mentioned before, it can conduct experiential marketing, and provide free hotline for customers to give advices or complaints. To arouse the enthusiasm of customers, those who give valuable advice can be given rewards. That's all about 4C analysis. Next, we will move on to the last part, prediction. Thank you.
Related Topics