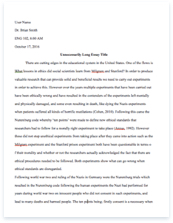 The whole doc is available only for registered users
A limited time offer! Get a custom sample essay written according to your requirements urgent 3h delivery guaranteed
Order Now
Holden Caufield, narrator and main character in The Catcher in the Rye, is a young man coming of age, searching for who he is and what he wants to be in life. Holden wants to escape the conformity and others expectations. He came from a fairly wealthy family whose parents are estranged in a way. John Keating, a new English instructor played by Robin Williams in The Dead Poets Society, uses bold teaching techniques to motivate his pupils. This causes his students to rebel against school and parental norms. Could a teacher like Keating with his un-uniformed teaching methods tap into Holden's potential? In this essay I will argue that he could not. Holden Caufield is a troubled young man, alienating himself from his peers and the world around him. He also manages to get kicked out of prep school for the third time. I think Holden failing every class except English is not due to a lack of intelligence, but a way of rebelling against the expectations of others and avoiding becoming like everyone else. He feels most people are phony, yet in a way Holden is a phony also.
According to Merriam-Webster's dictionary, "Phoniness is described as artificial, counterfeit, or hypocritical." These are all actions displayed by Holden at several times throughout the novel. Phony is one of the words heavily used by Holden to describe the actions of others, but not himself. Before judging others he should take a look at himself to evaluate his faults. Throughout all the encounters with different people in the book he is easily the phoniest of all the characters. For example, he says cruel things about people such as Ackley, yet still wants to be around and hang out with Ackley. Claiming dislike for another person while simultaneously behaving like a friend is a phony trait. Also, he stresses his hate for movies, yet talks about catching a movie every chance he gets. He even acts out his own movie scenes. Holden exhibits psychotic actions throughout the book that could be described as madness. He knows he has become mad and even tells himself this several times in the book, but I don't think he really believes it. Holden displays this madness when he says, "But I'm crazy I swear to God I am. About halfway to the bathroom, I started pretending I had a bullet in my guts.
Old Maurice had plugged me. Now I was on the way to the bathroom to get a good shot of bourbon or something to steady my nerves and help me really go into action. I pictured myself coming out of the goddam bathroom… with my automatic in my pocket, and staggering a little bit. Then I'd walk downstairs… couple floors-holding on to my guts, blood leaking all over the place… As soon as old Maurice opened the doors he'd… start screaming at me… But I'd plug him anyway." (Salinger 135-6). It's no wonder in my mind that in the end he wound up in a sanitarium. Current day medical diagnoses in my eyes would be Post Traumatic Stress Disorder (PTSD). I believe that this was caused impart by his brother's death and the withdraw of his family on the matter. Losing someone close to you in life can carry a large burden mentally, especially at a young age like Holden. John Keating in The Dead Poets Society displays ideas and a spirit that deviate sharply from the established school practices and norms. From the start he propagates an anti-authoritarian philosophy of life.
This teaching style quickly captivates his pupils and motivates them to step outside of their parental and peer forced norms to explore the world as they see fit. His first class was more of a wakeup call than a lesson, focusing on "Carpe Diem—seize the day." Keating also encouraged his students to take risks, for nothing is gained without them. One may think Keating's alternative teaching strategies would gain the trust of Holden, enabling him to bring out the potential in Holden. However, I believe if Holden was one of Keating's students he possibly would have gone crazier. Holden would have thought of Keating as his favorite teacher and bonded with the anti-authoritarian philosophy.
In the Dead Poets Society Keating urges his students to seize the day, which is sort of what Holden does when he goes off wandering the streets of New York after he gets kicked out of school. I think Holden would have turned more rebellious, like the character Charlie Dalton from The Dead Poets Society. Charlie's motivation by Keating turned into bold acts in attempts to get himself kicked out of school. Holden was kicked out of school due to failing classes, but under the motivation of Keating I think Holden would have been kicked out due to acting out more severely against persons of authority. In conclusion I think that Holden was crazy and in need of a psychiatrist. Adding the motivation of a teacher like Keating to an already troubled youth would have created a monster of unbearable force within Holden's mind, leading him to his own demise.
Work Cited
Dead Poets Society. Dir. Peter Weir. 1998 Walt Disney Video, 1998. DVD "Phoniness" Merriam-Webster's Collegiate Dictionary – Eleventh edition Online, 2011. Web. 13 July 2011. Salinger J.D. The Catcher in the Rye. New York: Back Buy Books, 2008, Print.
Related Topics