1970's forced migration of Ugandan Asians to the United Kingdom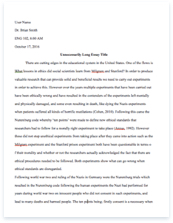 The whole doc is available only for registered users
A limited time offer! Get a custom sample essay written according to your requirements urgent 3h delivery guaranteed
Order Now
Idi Amin, the head of Uganda armed forces, came to power in February 1971 in a relatively bloodless coup d'etat while the President of Uganda, President Milton, was attending a Commonwealth Leaders Conference in Singapore. Amin initially was a General in the British army.
The initial feeling of great happiness and well being demonstrated that Obote's measure of popularity with the Asians in Uganda was low. Idi Amin's astounding ignorance of the rule of law and how to govern a nation and to enhance and improve the well being of his peoples came to light incrementally. Idi Amin for the first 18 months indicated that there was no problem with the Asian Community and there was no known conflict or public scandal that might have explained the bombshell he dropped on the 5th August 1972.
On that day in 1972 the lives of all the people living in Uganda were radically changed some for the better others for the worse. The main idea of this plan of Amin's was to make Uganda at first but then the whole of Africa purely for Africans. He wanted no foreigners especially Asians and Jews. He also didn't want the British to try and take over any part of Uganda.
Idi Amin gave the British an ultimatum to accept reduced pay or be expelled from the country in 12 days. The reduced pay, which was being brought in, was 40% of their original wage cut of. If they did not accept they were told to leave the country.
Around 80,000 Ugandan Asians were told to leave the country in 1972. The time they had to get out was surely not enough as they only got 90 days to leave the country. This was only if they were not Ugandan citizens. At that particular point of time Asians were the backbone of the country and had been living in Uganda for more than a century. But the resentment against Asians had been building up within Uganda's black majority. Idi Amin himself was black as you can see in the photograph below:
The photograph on the left shows Amin in his Ugandan Army General uniform showing his high ranking to the people of Uganda and showing them who was in control.
Amin hated Asians but one of the worst things he ever called them was "bloodsuckers" and accused them of milking the economy's wealth. At the time there were many Asians who were British passport holders. Around 50,000 of the 80,000 Asians that were told to leave were British passport holders. Amin said that he would be summoning the British High Commissioner in Kampala to ask him for their removal.
The expulsion had taken Britain by surprise. General Amin overthrew Uganda's elected leader in a military-backed coup last year but the British authorities had regarded him as a man they could work with. Around 30,000 people came to the UK.
When Edward Heath was faced with the arrival of up to 57,000 Ugandan Asians expelled by Idi Amin in 1972, he tried desperately to divert them to other Commonwealth countries and to British dependent territories from Gibraltar to the Falkland Islands, Cabinet papers released by the Public Record Office show.
But virtually nobody wanted them, except Pierre Trudeau, the Canadian Prime Minister, who offered to take 3,000, and Hastings Banda, President of Malawi, who said that he would accommodate up to 1,000, "provided they behave themselves".
Mr Heath even approached the United States and was met with a blank refusal to take any at all. Australia said that it would take small numbers of professionally qualified immigrants; the Falkland Islands offered to take a handful of doctors, teachers, domestic servants and farm workers; and British Honduras (now Belize) offered to take 25, provided the British Government paid all their expenses.
The Solomon Islands declined to let Asians settle on their one good patch of agricultural land at North Guadalcanal; Bermuda said that it had no houses; the Virgin and Cayman Islands no jobs; and the Seychelles said that there was already a strong prejudice against East African Asians.
The Government feared that so many refugees would be a huge drain on British state benefits and tried to persuade General Amin to phase their expulsion instead of giving them 90 days' notice to leave. But Sir Alec Douglas-Home, the Foreign Secretary, told the Cabinet that the Ugandan dictator was becomingly increasingly unpredictable and that there was "little prospect of establishing rational communication with him".
Idi Amin wanted Africa for Africans. If he could not do this for the whole of Africa he at least wanted it for Uganda. This was possible at the time because he was in charge. He changed the lives of many Asians who lived in Uganda. At the time many if not all would have thought that their lives were ruined but nowadays the people living in Britain have decent jobs with decent pay. This is enough to keep their families going. Many people may be doing better here than they might've been doing in Uganda had the expulsion not taken place. In the long term I think that the Ugandan Asians migration has worked out for the better.
Related Topics