13 Little Blue Envelopes: An Adventure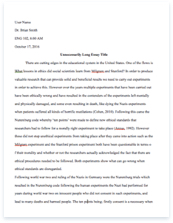 The whole doc is available only for registered users
Pages: 2
Word count: 457
Category:
A limited time offer! Get a custom sample essay written according to your requirements urgent 3h delivery guaranteed
Order Now
Imagine setting off on the ultimate scavenger hunt, becoming a world traveler with only a backpack, a thousand dollars, and a set of blue envelopes. Ever wondered what that'd be like? Ginny, the main character of 13 Little Blue Envelopes by Maureen Johnson gets to experience an adventure of a lifetime.
I, as a reader well let's just say that I like to be entertained. Romantic books, mysterious, science fiction, anything will interest me. A good plot is needed to keep me hooked to the book! 13 Little Blue Envelopes did a great job. The book is about a girl named Ginny, who is whisked off to Europe to follow her Aunt's last journey, lead by 13 little blue envelopes.
Her aunt Peg, who passed away, was always something of a free spirit. According to her aunt's rules Ginny can only open the next envelope after she completes a task in the previous one. Lead by her Aunt's words, Ginny travels in Peg's footsteps, from Harrods in London to an island in Greece. With a blue envelope in hand, she finds herself doing things she never imagined doing, her aunt's challenge helps Ginny break out of her shell.
Ginny is a likeable character. Even though she seems very quiet and shy, you have to give her credit as she is daring enough to travel to Europe by herself.
Alfaro 2 The supporting characters were also interesting, specifically Keith and Aunt Peg. Like the book says, Aunt Peg is deceased, but somehow I felt like she was alive in the story! She's the aunt that everyone dreams they could have. Now, Keith he was an engaging character, I really hope he is in the sequel.
My favorite part of 13 Little Blue Envelopes was all the traveling Ginny took part in. I really liked how the author described all the beautiful famous cities in Europe; it definitely had me living through Ginny. The plot and setting are probably the strongest aspects of this book. My one issue was the fact that I felt like it was unrealistic. I don't know about you, but there is no way my parents would have let me go alone to Europe as a teenager. She barely even communicated with her family while on the trip! My parents would have killed me if I ever pulled something like that! The book seemed very P.S I love you, which is why I couldn't stop reading it.
Whether you're travelling soon or not, 13 Little Blue Envelopes is a book that will make you want to do things you've never done before. Ginny's adventure teaches us, the readers, that you might want to let loose and discover your true self. I personally recommend this book to everyone who loves to read!!
Related Topics