Zipcar: Influencing Customer Behavior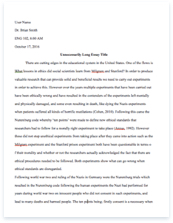 The whole doc is available only for registered users
A limited time offer! Get a custom sample essay written according to your requirements urgent 3h delivery guaranteed
Order Now
In Brookline Sal Fishman glanced nervously at his Iron Man-branded "expedition" watch as 3:30 pm approached. He was confident that the watch had helped him communicate vitality and focus during his two-hour interview with representatives of the Simon Property Group, owner of the Chestnut Hill Mall. Fishman had been advised that the introductory interview would last no more than an hour. But to his considerable surprise he had been asked to stay beyond the one-hour time frame. The interview was going well and everyone, himself included, seemed to be having a good time. Fishman had hedged his bets when he reserved the Zipcar for this interview. He had picked up the Jetta at 1:00 pm for the 2:00 pm interview and expected to return it by 3:30 pm. But with the interview progressing well beyond the designated time Fishman found himself in a difficult position regarding the car.
Professor Frances X. Frei and Research Associate Hanna Rodriguez-Farrar prepared this case. This case was developed from published sources and certain details have been disguised. HBS cases are developed solely as the basis for class discussion. Cases are not intended to serve as endorsements, sources of primary data, or illustrations of effective or ineffective management.
Living in Cambridge a car hadn't been necessary; most of the places she needed to visit on a daily basis were within walking distance of Karr's Valentine Street apartment. To visit her sister across the river, grocery shop, and run errands Karr relied on Zipcar, which she had signed up for a year ago rather than continue to pay for parking, car insurance, and gas. For tonight's trip she had reserved weeks ago, using Zipcar's convenient online reservation system, a VW Jetta Jericho. It was 3:30 pm. Karr was scheduled to pick up the Jetta at 4:00 pm, her sister by 4:30 pm, and arrive at Lupo's by 6:00 pm. Both she and her sister had figured that this was more than enough time to get to Boston from Cambridge, load the drums, and make Providence by the appointed hour. Karr made one final sweep of her belongings—she couldn't find Javier's Best of Bob Dylan CD, which she had conveniently forgotten to return—then gathered her bags and headed for the Charles Hotel where she expected the Jetta Jericho to be gassed up and ready to go.
Anita Karr frantically gathered everything she needed for her road trip: water, her favorite "mix" CD from Javier (the ex-boyfriend), ear plugs. After years as a struggling musician her sister was making her debut as the new drummer for No Bags to Check, a performance art/hard rock band that was gaining momentum on the East Coast college circuit. The venue for this breakthrough in her sister's career was Lupo's in Providence, Rhode Island and Karr had to be there.
Zipcar was a car-sharing service. Members, who paid annual fees to participate and were assessed usage fees, based on time and mileage, monthly, were provided common use of the service's vehicles independently of one another. Started in Boston in 1999, the company had expanded to 21 cities and owned more than 400 cars. (Exhibit 1 lists Zipcar locations as of 2004.) By January 2005 Zipcar had 30,000 registered members, the largest active membership base of any car-sharing service in the United States.1 On average 1,500 new members joined monthly. Growth in 2004 was fueled by numerous partnerships forged between Zipcar and universities. Tufts, for example, had partnered with Zipcar to provide two fuel-efficient cars to its Medford campus and negotiated a reduced membership fee for students. The administration provided deposits and parking spaces for the cars. The partnership had originated in May 2003, reflecting a pledge by President Bacow that Tufts would strive to achieve environmental goals.
Zipcar had positioned its service as a low-cost alternative to car rental and ownership (see Exhibit 2). Recently, it had expanded its vehicle fleet to include luxury cars and SUVs. In Boston a BMW 325i rented for $12.50 per hour, a Honda Civic for $8.50 per hour. (Exhibit 3 lists a selection of vehicles available in Boston's Back Bay with associated rates.) Tara Diab, a typical Zipcar customer, had sold her truck and motorcycle and had no plans to replace them. Although she drove a van for work, Diab not infrequently took recourse to one of Zipcar's BMW 325is. "It's way cheaper," she explained, adding: "Besides, nobody wants to go on a date in a work van."3 Members signed up for the service online. Initial fees included $25 to cover a driver's license check and a refundable $100 deposit. Annual membership fees ranged from $50-$250 depending on the plan type. (Exhibit 4 describes the plans available to Boston residents.) Rental periods could be as short as a few hours or as long as a few days. (Exhibit 5 details daily and hourly usage fees by region.)
Every reservation included 125 free miles; beyond that $0.20 per mile was charged to cover gas. (Exhibit 6 presents a company explanation of how Zipcar works.) Members could either call or go online to reserve a car. Reservations could be made as much as a year in advance or minutes before a car was needed. Each car was provided with a permanent parking location and a name that indicated the make and model, for example, Toyota Matrix Myrna, Ford Focus Freddie, VW Jetta Jakarta, and Toyota Prius Pascale. Members were provided with a Zipcard that unlocked their preferred vehicle and provided access to the keys locked inside.
A member who made a reservation simply went to the location of the reserved car and swiped the Zipcard over the transponder in the windshield. Insurance was included in the usage fees for Zipcars and members were responsible for filling the gas tank when the gauge registered a quarter or less using a declining balance card kept with the vehicle. Zipcar provided routine maintenance for the cars and members who washed their cars were reimbursed up to $15 and given a free hour of use. In the event of a breakdown or accident the member was required to telephone the company as soon as possible. Members paid tolls and parking 1 The only major competition in the car-sharing service business was Seattle-based Flexcar.
Related Topics