Youth Congress for Information Technology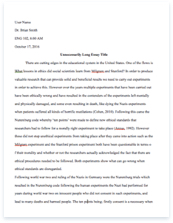 The whole doc is available only for registered users
A limited time offer! Get a custom sample essay written according to your requirements urgent 3h delivery guaranteed
Order Now
That conference was really exciting; because that was the first time that I experience to join in that kind of gatherings for the IT dreamers like me. On the time that the seminar will started I actually felt overwhelmed, there's an educator and speakers that have been shared their experience and give some inspirational tools to give us a sustainability confidence to keep pursuing our career as an IT Professionals. This paper will share my experiences to the said gathering. What is Y4IT all about? Y4IT served as a hub for computer enthusiasts and technopreneur to share ideas and talk about the latest breakthrough in Information Technology. It is considered as the biggest gathering of IT experts and professionals, students and educators. And according to their website it was been a decade since this event begun and it had catered a total of 105, 000 participants since 2003. Yearly it was performed and I guess that there are lots of ideas that had been shared from this conference and also many of these ideas that had been shared became successful by the support of the partners of this organization.
I expect that this event will share many ideas and motivate many minds to think and create powerful and innovative ideas to support our industry. With the help of the international speakers that will talk about their success when they first come up with an idea and evolve it to a business that gave them money to earn and make them a successful technopreneurs in the industry. And I expect that there are many successful technopreneurs and professionals as the speakers and will be present in the convention just as said in the program that is posted in their website. I hope that I can meet new people in this seminar because there is no bad reason to have new acquaintances and share our own perspective about what is the current status of our industry nowadays and come up with an idea that can change or can help many people through our technology.
It is also a good opportunity to make a decision of what do I specialize in the IT industry so that someday I will become a successful technopreneur and maybe this seminar will guide me through that. Maybe it can give me an inspiration or some tips to pursue that dream that I am longing for. Maybe this seminar will guide us to find many opportunities that will make us a competitive person and challenge to make to things that can help for the betterment of the community. I also expected that when I the seminar goes by I may realize or they can make me realize the true importance of Information Technology in this days. What is the knowledge or learning's that we can teach or preach to the people that until this day do not know how technology is evolving or maybe what can we do to them to learn fast of our evolving technology. I am amazed that these days our technologies have covered a lot of categories from a simple idea to a complex but a comprehensive technology.
There are many inspirational talks that are being set for this event but we have limited time to attend this seminar and we cannot listen to all this inspirational talks because we can only attend in this convention for just only one day and that is only on the first day of the convention because we also have allotted time for the next days as we are having our field trip and this seminar is only a part for our field trip. Yet, even if can only attend the seminar on the first day only, I expect that we can come up with a new idea that we can based on the shared ideas by the IT experts that attends in this convention.
Maybe we can combine the ideas and make a new one that will become a nice proposal for our upcoming IT Project. Or maybe it can motivate our minds to develop our hidden talents that have been there for the last three of being part of the IT community. This seminar is surely one of the biggest events that I ever attended of being an Information Technology student it is because it only happens in Manila and not all IT students here in Davao City will be able to attend this big event. And I am very lucky to be able to attend this big gathering of IT experts and IT enthusiasts as well as the students from different schools of the country. This can help me broaden my insight of being an IT student and it may help me to find the answers of the struggles of being a student and soon to be a part of the IT industry someday.
Related Topics